Tennis In Bullrings And On Ice: Rod Laver On The Pro Circuit's Early Days
04:24
Play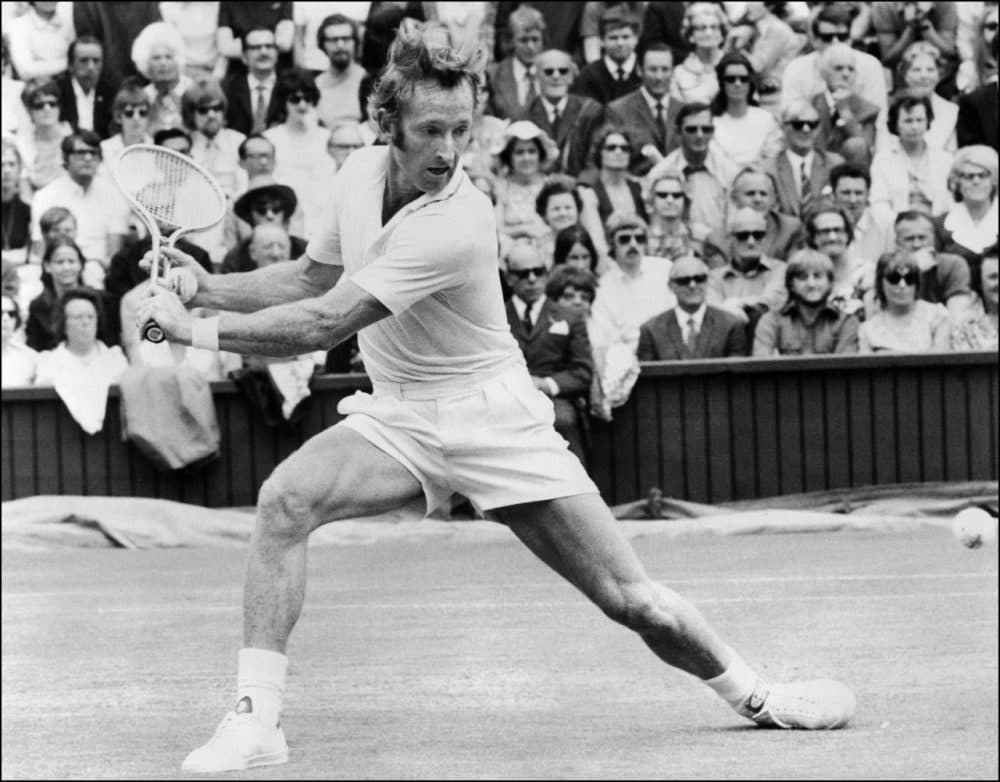 This article is more than 5 years old.
"We played in the old Madison Square Garden," recalls tennis Hall of Famer Rod Laver, "and ice was down because I guess the Rangers were in town. They stretched out a canvas court on top of the ice. By the time you finished the matches, you know, you were numb to the knees."
You're in a bullring in Spain with a temporary court put down. But no one really knew how to put a court down, so you have big patches of holes in the court.

Rod Laver
The other problem Laver encountered on the New York stop of the pro tennis tour during the mid-60s came at the end of each match.
"And don't run off the court," he remembers, "otherwise you'll be slipping and sliding all over."
When Laver's pro career began in 1963, Wimbledon, the U.S. Open, the Austrailian Open and the French Open weren't open at all. They were closed to players who'd opted to try to make a living at their game.
Back in 1962, that had been OK with Laver. He hadn't turned pro yet, and he became the first player since Don Budge to win all four majors in the same year. He had no reason to envy the pros:
"All the big tournaments were for the amateurs. The pros didn't have anything. But I spent probably eight years traveling as an amateur all around the world. I'm making about $3,000 when I come home after seven-month tour. I was happy to do it, but then all of a sudden I thought, 'My career is going to end, and I'm going to find myself without anything financially.'"
In those days the most competitive amateurs got expenses — maybe $300 or $400 per tournament — and eventually some of them were paid more to show up, which inspired some people to call them "shamateurs." Laver began to realize that his savings amounted to not much more than trophies and silver plates, and in 1963, he joined future Hall of Famers Pancho Gonzales, Ken Rosewall and the rest of the pioneer touring tennis pros.
Wimbledon was not amused. The club revoked the honorary membership Laver had earned by winning the tournament in 1962…and there was more.
"They ask you for the tie back," Laver says. "You know, Wimbledon always gave you a tie, and they wanted the tie back when I turned pro. But that was the amateur world."
The transition to pro tennis meant a step up in terms of competition. At the outset Laver lost more often than he won, but he won just often enough to be encouraged.
"I thought, 'Well, at some stage if I stop making mistakes and improve my serve, just cut out all the errors, then I could do OK,'" he says.
Eventually Laver would do a good deal better than okay. But first he had to learn to cope with the conditions on the pro circuit. The players traveled constantly and often had to play in venues that were magnificently unsuited to their sport:
"You're in a bullring in Spain with a temporary court put down. But no one really knew how to put a court down, so you have big patches of holes in the court. And, when you're playing an opponent, you'll be thinking, 'Maybe I'll just aim for the holes? You've gotta win this match, so how are you gonna win it?'"
"He was sort of the master of pushing the balls up through the rafters and down," Laver says, "and so you had to wait for the ball to come out of the rafters in the dark."
"It sounds like very entertaining tennis!" I say.
"If you're on the other end, it's not much fun to be playing somebody that's outclassing you by putting them up through the rafters," Laver says.
Perseverance paid off for Rod Laver. In 1969, after the tennis world had finally decided to admit the pros to what had been their Kingdom of the Shamateur, Laver won all four grand slams again.
No man has done that since.
You can read about his adventures, comical and otherwise, in Rod Laver's new autobiography, titled, oddly enough, "Rod Laver."
This segment aired on April 30, 2016.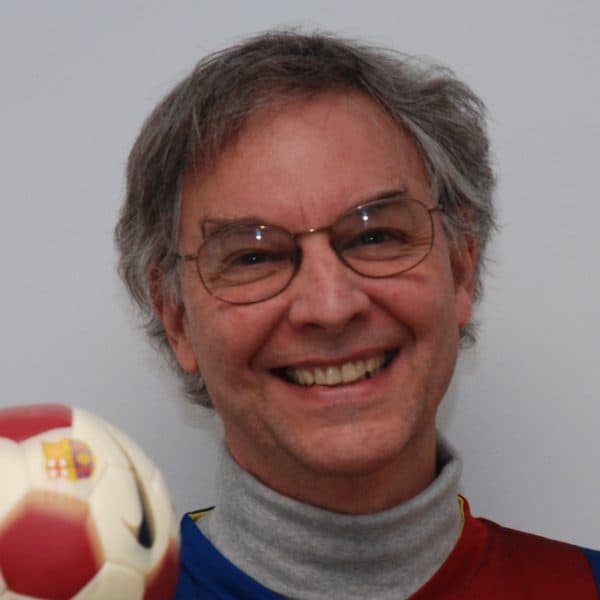 Bill Littlefield Host, Only A Game
Bill Littlefield was the host of Only A Game from 1993 until 2018.