An Unexpected Perk Of Joining The 10,000 Step Club
Play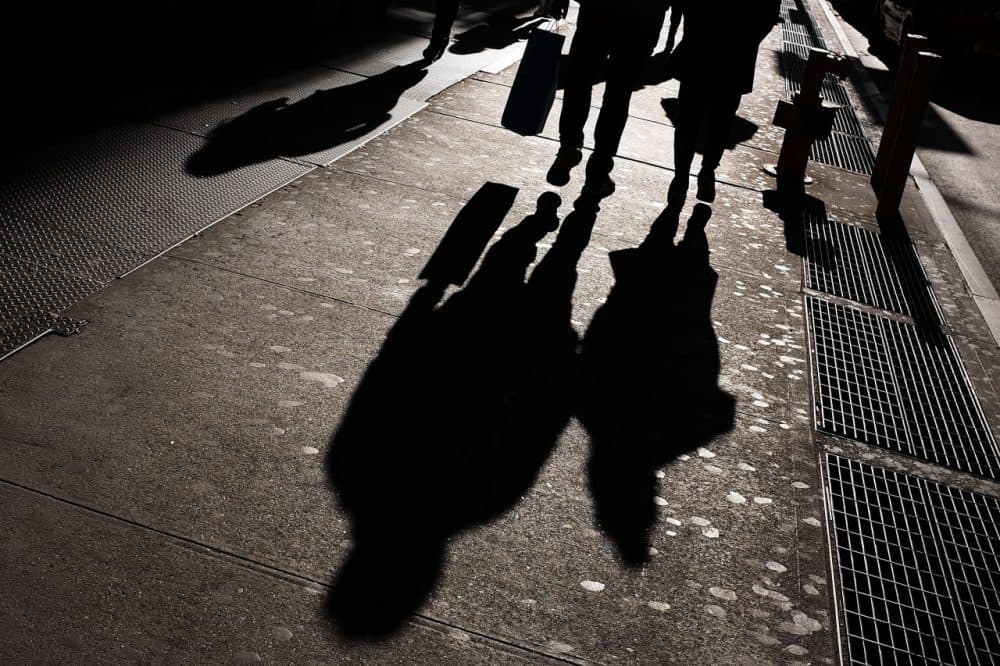 This article is more than 6 years old.
My friend is nearly 80 now, full of vigor. The first time we met, 25 years ago, she pedaled up on a bicycle. As she dismounted, I noticed her arresting ankles: one sock was purple — but only one.
She remains arresting, though rarely at rest. A while ago, she joined the 10,000 Step-a-Day Club. That daily number has come to preoccupy her, and we've have had some arguments on the topic. She insists that counting has increased her speed. I insist it's just a formula for discouragement. If you're 300 steps shy on Thursday, does that mean the whole week is in the red?
Recently, we went to the ballet: Swan Lake. Those dancers don't need to worry about enough steps.
Our seats were off a side corridor, far from the main hallway, and the usher delivered a warning while handing out programs. "The line at the ladies room is long and you're on the wrong side," she said. "My advice is, get there fast."
If you're 300 steps shy on Thursday, does that mean the whole week is in the red?
Intermission came, lights went up. Any motivated woman in the audience knows what that means: it's the racetrack bell. I gathered my program, picked up my bag, turned to my friend. But she was already hurrying ahead, all nearly-80 years of her. Watching the back of her in the crowd was like watching the stern of a surging, relentless icebreaker.
By the time I'd made my way down halls and flights of stairs, it was as the usher had predicted: a glut of heels and strappy dresses inching between velvet ropes that led to our common destination. Women were looking at their watches. Everyone was worrying about the 15-minute bell.
I looked at the back of the rope, then the middle, then the front and finally — a little disbelievingly — the very front. That's where I found my friend: third in line, not even winded. She gave a meaningful thumbs-up before heading through the door. She might as well have held up all 10 fingers, each for a thousand steps. It was a mighty way to make a point.
This segment aired on July 16, 2016.