Tony Moran: The 42-Year-Old, Homeless Boxing Champion
Play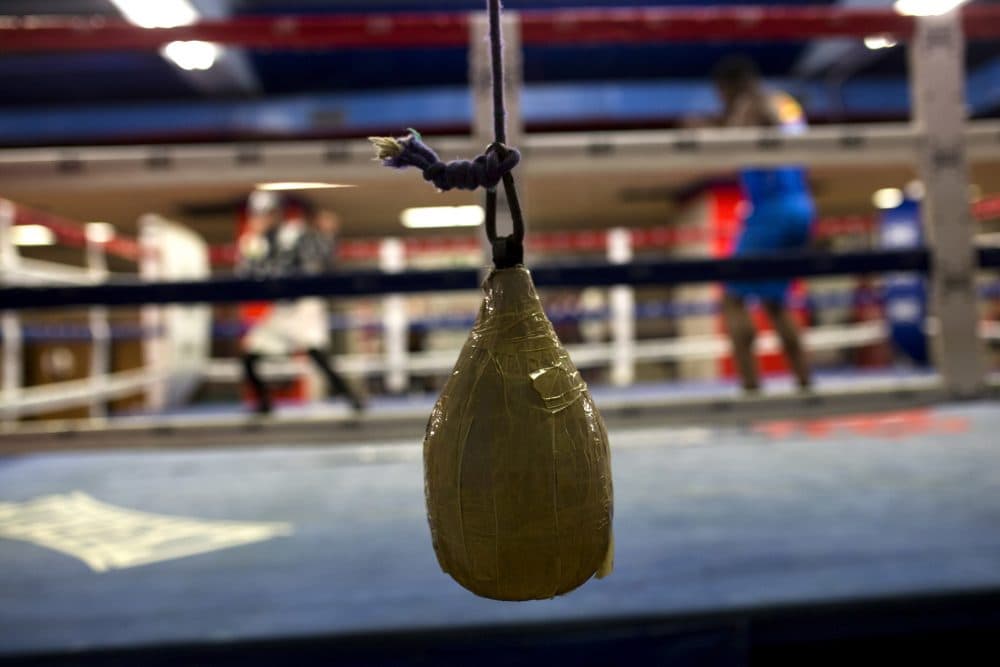 This article is more than 6 years old.
The son of a cleaner and a bus driver, Tony Moran grew up in a rough neighborhood of Liverpool, England. Life opportunities were scarce.
"Then I went into a karate dojo at the age of 13 and found out that I had the skill for fighting. And I held onto it for dear life and never let go," Moran recalls. "I just knew intuitively it was going to lead somewhere better than where I was, because where I was was nowhere."
Moran became a karate champion before making the switch to boxing. But three years ago, he became homeless.
"I was in this dark place thinking how has this happened? How have I ended up here? I've worked so hard to get out of this. Now I'm in the worst position I've ever been in. It was quite shocking at the time," he says. "I wasn't even thinking about fighting at the time. I was lost in me own drama and me own stress and me own worries and me own everything. I was just lost."

Tony Moran tells the story of his journey back to the ring, In His Own Words. To hear the full story, click the play button below the headline at the top of the page.
This segment aired on June 25, 2016.