Champion Boxer Daniel Jacobs' Biggest Fight Wasn't In The Ring
05:37
Play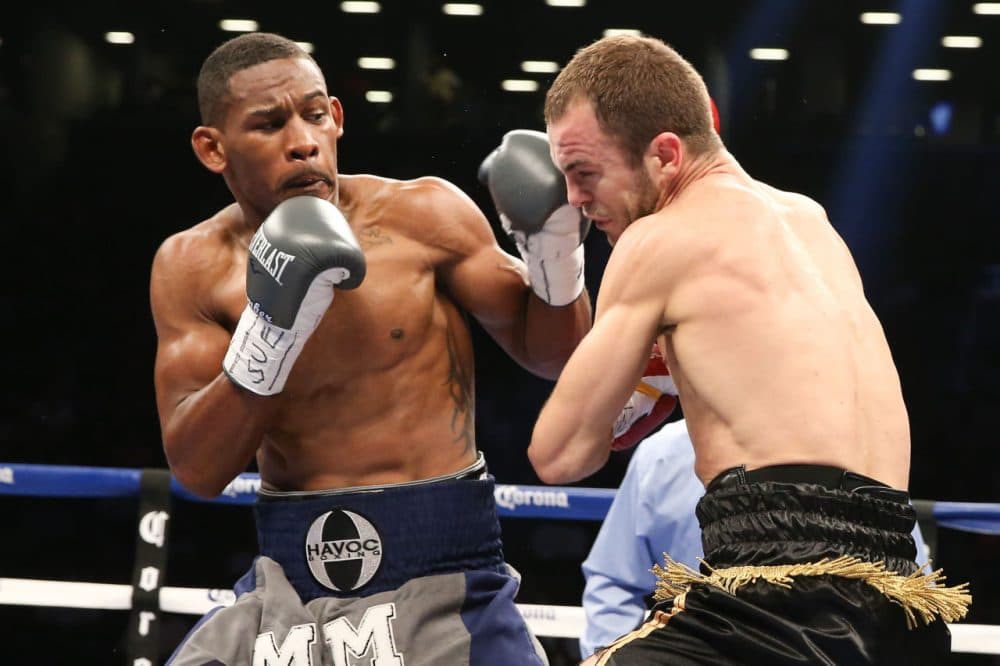 This article is more than 5 years old.
Daniel Jacobs is 29-1 in the boxing ring, winning 26 of those bouts by TKO.
Four years ago, doctors found a large tumor wrapped around his spine. Jacobs was diagnosed with a rare form of bone cancer called osteosarcoma. "The whole battle was just devastating," Jacobs said. "Not worried about boxing, not worried about anything other than making sure I can be here for my son."
Doctors told Jacobs he'd never fight again. Laying in his hospital bed, the boxer couldn't accept that prognosis. "I was locked away, I was caged away, I felt like I was in jail," he remembers. "I didn't want to listen to anybody. I just wanted to follow my dreams. And if I was going to have a chance of getting better, you know, I was going to take it into my own hands, and it was going to start with me going to the boxing gym."
Just two days after leaving the hospital, Jacobs strapped on his gloves. Since his recovery, Jacobs has also beat all seven of his opponents. Jacobs won the WBA middleweight title last year, and on Saturday he is set to defend his belt in a Premier Boxing Champions broadcast on ESPN.
The first cancer survivor to win a boxing championship told Only A Game his story in this week's edition of "In Their Own Words."
To hear Jacobs tell his story, click the play button above the photo.
This segment aired on August 1, 2015.