Latest Show: Boxer For Equality, Actor Plays Athlete, And Snapper Who Serves
46:49
Play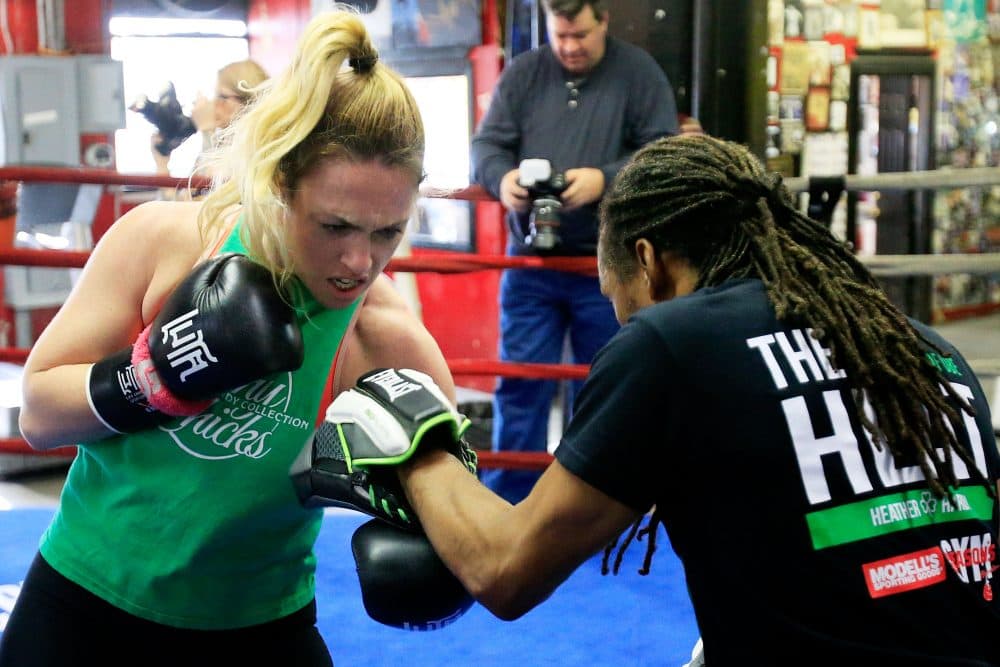 This article is more than 4 years old.
Heather Hardy was a mom and a wife, but something was missing. This week on Only A Game, Hardy tells the story of her journey into the boxing ring -- and her ongoing fight for gender equality. And what do you when a lifelong dream dies? We'll meet two men who faced that challenge. One ended up in a Broadway show. The other long snapping for the New England Patriots. Join us!
Find out how to tune in live here — or subscribe to the podcast on iTunes or Stitcher.
---
'Top Gun,' Long Snapping, And The Navy: Joe Cardona's Unlikely NFL Career
Joe Cardona was too slow to be a running back. He was too small to be a lineman. And he was too big to fly a jet. But to long snap for the New England Patriots while serving as a reservist in the U.S. Navy? Joe Cardona is just right.
Stories Of Solidarity: From Pee Wee Reese To The Indiana Fever
On Wednesday night, every player on the WNBA's Indiana Fever took a knee during the national anthem. This reminded Bill Littlefield of another story of solidarity — which may or may not be true — from 70 years ago.
3 Stories: No Rome 2024, NFL Authoritarianism, Football's Most Disliked Player
With Rio over, what does the future hold for the Olympics? Why might the NFL relax its uniform policy for a week? And who is the most disliked player in the NFL? Cindy Boren of The Washington Post and Vice Sports contributing editor Patrick Hruby join Bill Littlefield.
'No Freedom 'Til We're Equal': Heather Hardy Fights For Women's Boxing
Undefeated boxer Heather Hardy found her home after stepping into the ring for the first time. Now, she's fighting for gender equality in the sport.
Charlie Pierce: The Week In Sports
Bill and Only A Game analyst Charlie Pierce discuss the Giants-Dodgers brawl, Kevin Johnson's pie face incident, and Tim Tebow's minor league stardom.
Baller-Turned-Actor Tug Coker Loves Being A 'Fake' Athlete
Tug Coker had dreams of playing basketball from a young age. They weren't realized until he nailed a Broadway audition and landed his dream role — portraying his favorite NBA player of all time.
This program aired on September 24, 2016.