Latest Show: Carolina's Coffee Curse, Remembering Johnny And More
47:53
Play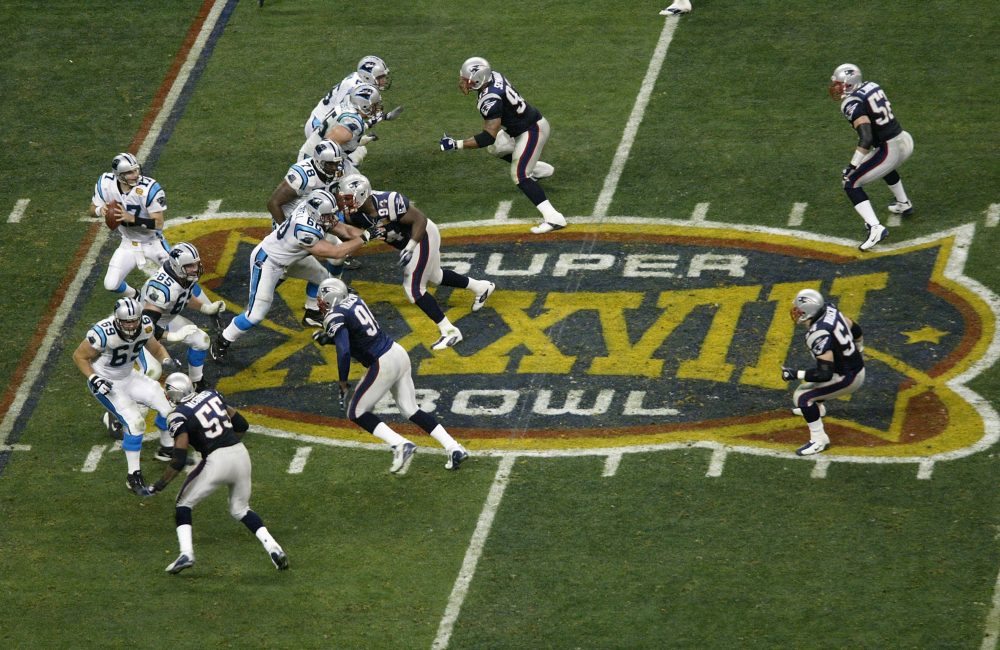 This week on Only A Game, the tale of a defiant NFL rookie and a never-purchased cappuccino machine that may have cost the Carolina Panthers the Super Bowl. Also: the story of a father who's spreading his son's ashes at all 30 MLB ballparks. Plus, a boxer in the Dominican Republic is fighting for the rights of Haitian immigrants. Join us!
Find out how to tune in live here — or subscribe to the podcast on iTunes or Stitcher.
---
The Cappuccino Machine That May Have Cost The Panthers Super Bowl XXXVIII
In 2003, as a rookie offensive lineman for the Carolina Panthers, Jordan Gross was asked to buy a cappuccino machine. Jordan refused. Drama ensued. 13 years later, Bill Littlefield tells the story of The Curse of the Cappuccino Machine — and gives Jordan a chance to apologize for his mistake.
60 Years Ago: Only World Series Perfect Game Fails To Impress Bill's Mom
Bill Littlefield reflects on the day, 60 years ago, when Yankees ace Don Larsen threw a perfect game against the Dodgers. It was the first and only perfect game in the World Series.
3 Stories: Bumgarner's Brilliance, NFL Ratings, Jumbotron Proposals
Is Madison Bumgarner the best postseason pitcher of his generation? Should the NFL be worried about its declining viewership? And should people stop proposing for marriage at sporting events? Erik Malinowski of Bleacher Report and Claire McNear of The Ringer join Bill Littlefield.
Boxer Adonis Peguero Fights For Dominicans Of Haitian Descent
Adonis Peguero was ready to train with the Dominican Republic's national boxing program — until the country's citizenship laws kept him from pursuing his dreams.
Charlie Pierce: The Week In Sports
Bill and Only A Game analyst Charlie Pierce discuss the NL and AL wildcard games, an American coach in the English Premier League team and two club lacrosse teams that settled a game via rock-paper-scissors.
Remembering Johnny MacDougall, One Ballpark At A Time
Johnny MacDougall's love for baseball began when he was just four months old. Ten years later, his father, Dave, and brother, Tommy, are traveling to every ballpark in Major League Baseball to honor Johnny's memory.
This program aired on October 8, 2016.