Long After Leaving Home, A Superfan's Daughter Discovers Her Love Of Sports
Resume
Growing up, sports were everywhere in Liz MacDonald's home. Her father, Jim, often took over every TV in the house.
"It was always this struggle to find a place where I could watch my cartoons or whatever it was I wanted to watch on TV because, chances were, he was taping a game," Liz says.
For Jim, sports were everything. But for Liz ...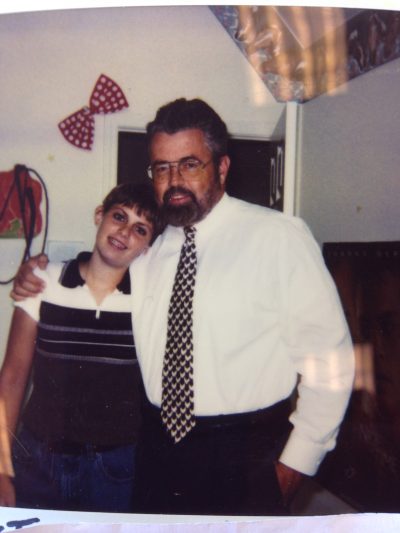 "I hated sports. I just sort of said, 'I'm going to rebel. I'm going go completely the other way. I'm going to create my own identity... as the anti-sports girl," she says.
In the MacDonald household, it was all about Notre Dame football. They were Jim's favorite team to follow, and he couldn't stand to see them lose.
"Oh, God. It was an apocalypse," Jim says. "I mean, really, I would be physically ill. Just didn't want to talk to anyone for maybe a day or two. Fortunately, they didn't lose that many games."
Jim had been taking Liz's brothers to Notre Dame games for years, but the whole family only went to South Bend once. They made the trip to campus one morning when Liz was in fourth or fifth grade, but Liz and her mom wouldn't be attending the game.
Jim didn't get them tickets.
"If I really thought that they wanted to go, I would've made sure that they went," he says. "I really would've. I just didn't think they had any clue."
More than a decade after moving away from home, Liz decided one day to go to a sports bar to watch her hometown team, the Kansas City Royals, play in the 2014 World Series. Almost immediately, she was hooked. Now, Liz is a dedicated sports fan. And her father hopes that they can finally go see a Notre Dame football game together.
"I'm just so thrilled that you like sports enough to follow them," Jim says.
This segment aired on October 22, 2016.