The Story Behind The Name: USC's Jim Sterkel Court
Play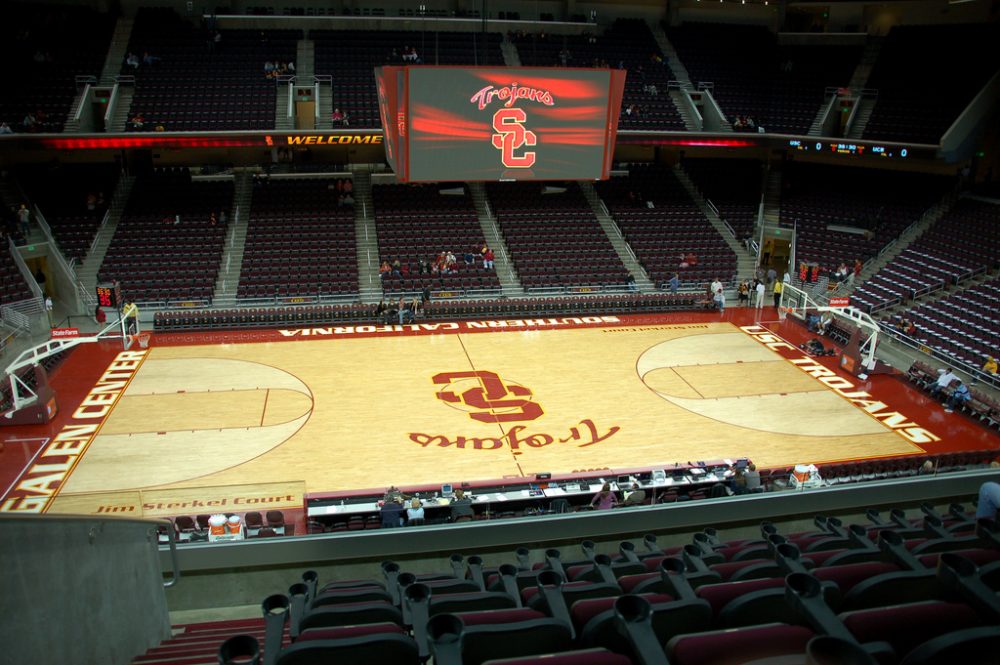 This article is more than 6 years old.
In 2006, the University of Southern California named their brand-new basketball court for a former Trojans player named Jim Sterkel.
The name might not ring a bell. Even Sterkel's wife, Joanne, was confused when she first heard about the honor. "His name is on what?," she asked Los Angeles Times columnist Bill Plaschke.
"It honors a former Trojan who played only two seasons in the mid-1950s," Plaschke writes in his piece titled "Floored"." He never averaged more than 10 points a game. His teams never won more than 16 games. He never graduated."
So, how did the court come to hold the name of Jim Sterkel? Bill Plaschke set out to solve that mystery. His story was first published on November 5, 2006, and we hope that you'll agree it's worth remembering now, a decade later.
To hear our radio re-imagining of Bill Plaschke's "Floored", click the play button next to the headline at the top of the page. Thanks to our readers, Alex Ashlock, Walter Dixon, Amory Sivertson and Karyn Miller-Medzon.
This segment aired on November 12, 2016.