Littlefield: Sports Fans Should Be Thankful For Obama's Honorees
02:48
Play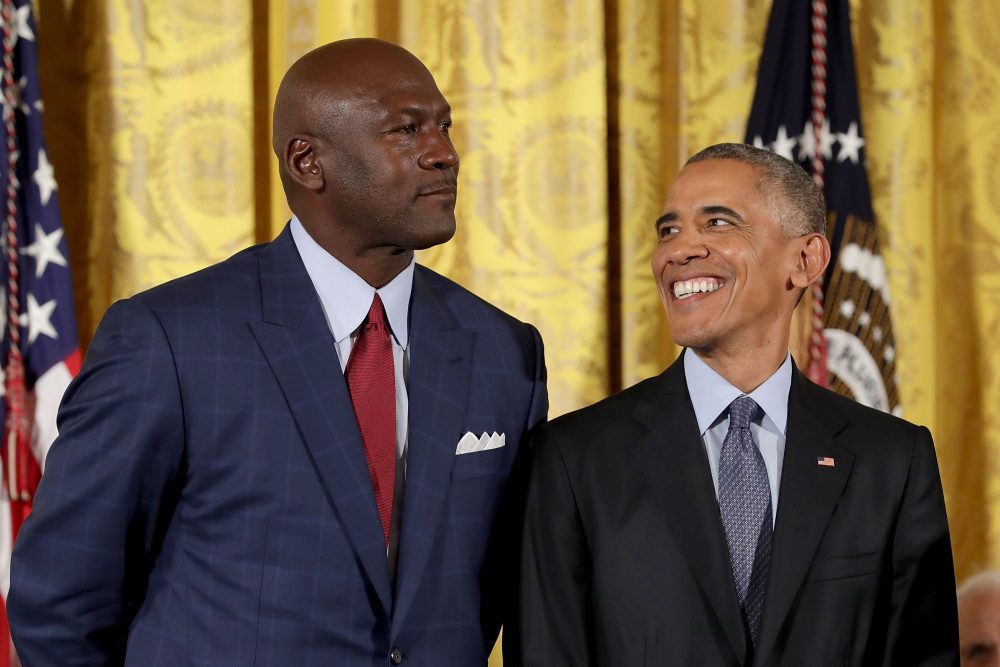 This article is more than 4 years old.
Tuesday's ceremony during which President Obama awarded Presidential Medals of Freedom to various notables was an occasion for which sports fans should be thankful.
Some of the reasons are obvious. The president recognized the achievements of Kareem Abdul-Jabbar, the NBA's leading scorer, and an accomplished and prolific writer and social critic, not necessarily in that order. And good on the president for referencing Kareem's superb performance in the movie "Airplane," in which he sort of played a co-pilot trying to convince a bratty kid that he wasn't Kareem at all, and then gave up and told off the little pest.
The president also celebrated the achievement of Dodgers announcer Vin Scully, even though Mr. Obama is a Cubs* fan…an act that would have been even more magnanimous if the Cubs hadn't won the World Series.
And speaking of Chicago, the president must have been especially delighted to present a medal to the basketball player who lifted that city's team to prominence and beyond.
"There is a reason," Obama said, "you call somebody the 'Michael Jordan of' — the Michael Jordan of neurosurgery or the Michael Jordan of rabbis or the Michael Jordan of outrigger canoeing."
The fun President Obama obviously had with that introduction reminds me to give thanks for his sense of humor, which was also evident when he lauded Michael Jordan for his performance in Space Jam.
But I digress. The point here, or part of it, was that sports fans have reason to be especially thankful for the President's choices. They included Tom Hanks, who, in perhaps his most memorable role…or perhaps not…assured us that there is no crying in baseball. Also among the honored was Robert Redford, who once hit a cinematic home run so potent that it shattered all the lights in the stadium…even the ones the ball didn't hit. The movie in which that home run occurred had nothing much to do with the excellent novel, "The Natural," upon which it was allegedly based, but that wasn't Robert Redford's fault. Or at least the president didn't think it was. Or if he did, he forgave Mr. Redford for his part in the adaptation. If that's the case, forgiveness is another quality in the soon-to-be-ex-president for which we should be thankful, especially at this time of year when it is customary to remember to feel that way.
* Correction: President Obama is a White Sox fan. I know there are White Sox fans in Chicago who've never been to Wrigley Field. I hope for his sake that President Obama isn't one of them, because seeing a game there is great fun. Anyway, I goofed. My bad.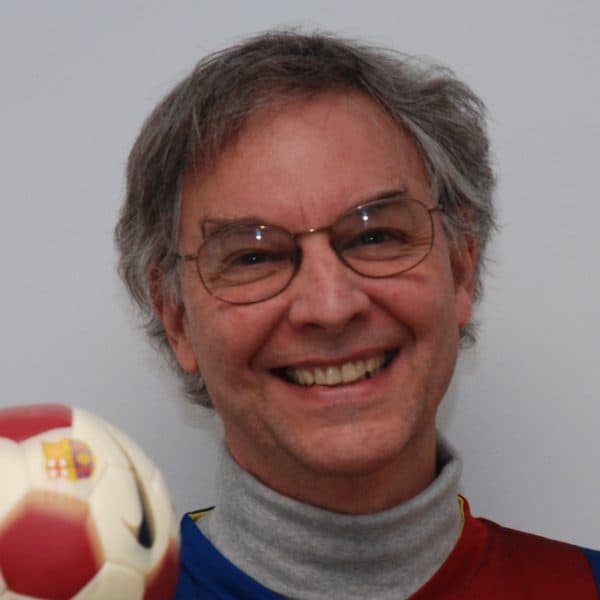 Bill Littlefield Host, Only A Game
Bill Littlefield was the host of Only A Game from 1993 until 2018.