3 Stories: NFL's Marketing To Children, MLB Trades, Popovich For President?
07:40
Play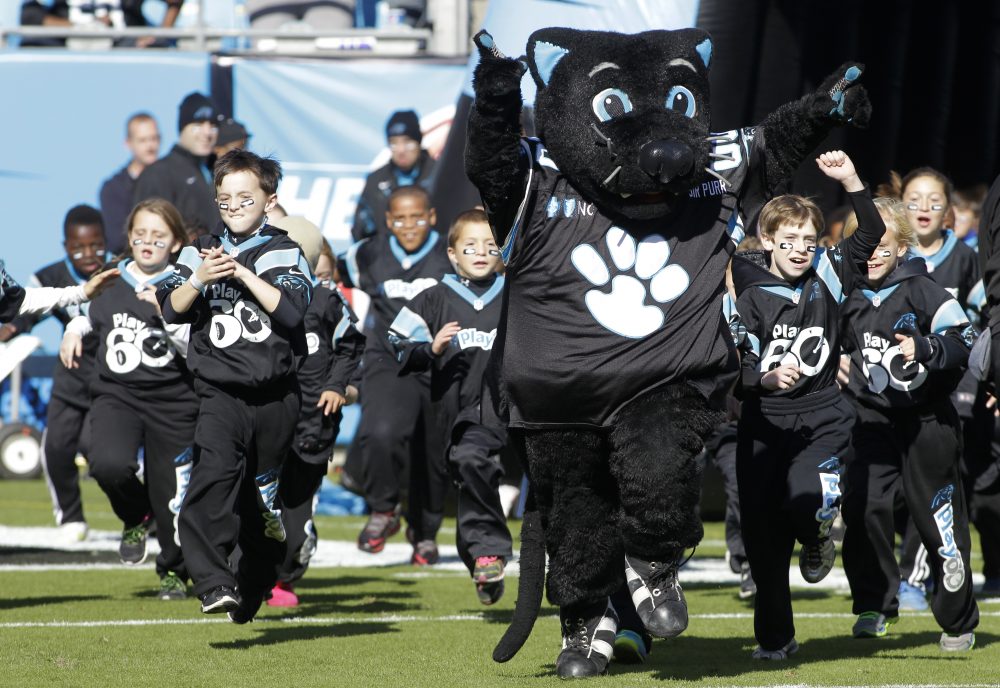 This article is more than 4 years old.
From 2011 to 2014, the NFL produced an animated TV show called "NFL Rush Zone" that aired on Nicktoons.
That's just one NFL marketing tactic written about by George Dohrmann in his recent Huffington Post story, "Hooked For Life." Dohrmann's story is the first topic on this week's edition of "3 Stories You Should Know." Mike Pesca of Slate's podcast The Gist and Nancy Armour of USA Today joined Bill Littlefield.
1. How The NFL Targets Children Through Marketing 
In his recent Huffington Post story, Dohrmann examines some of the ways the NFL has tried to turn children into football fans. Mike Pesca thinks the article is worth a read.
The great thing that Dohrmann does is he sort of unpacks the official story, which is, for instance: the NFL will send out surrogates to talk about concussions and brain health. But what they say off the script are things like, "Sure the NFL has a concussion problem — in the media." So, there's a lot to think about in this piece.
2. Orioles Fans Vs. Jose Bautista 
This week, Orioles general manager Dan Duquette said the team wasn't going to pursue Jose Bautista because, "Our fans don't like him." Bill wonders if the preferences of fans really matter.
My guess is that if Mr. Duquette had acquired Jose Bautista, and if Bautista had then hit 11 home runs in April and helped Baltimore win half a dozen ball games, fans there would suddenly like him very much. But I might be wrong. And I'm wondering, is this the new explanation general managers are gonna use when they don't want to break the bank for a player? Will fans be asked to text in their votes, you know, like a poll?
3. Gregg Popovich's Presidential Credentials 
Nancy Armour recently wrote about San Antonio Spurs coach Gregg Popovich's presidential credentials. She's found some fellow supporters in Texas.
He would certainly hate the job, which therefore probably puts him ahead of anybody in politics as it is. ... And I am not alone because 25 people in the county in which San Antonio is located actually wrote his name in on the ballot for the presidential election. Now, they also wrote in Tim Duncan, Jesus, and Mickey Mouse, but I personally think that Popovich would have been a fantastic choice out of those write-in figures.
More Stories You Should Know:
This segment aired on December 10, 2016.