Taking A Stand, Taking A Knee: Littlefield On Athletes As Role Models
02:53
Play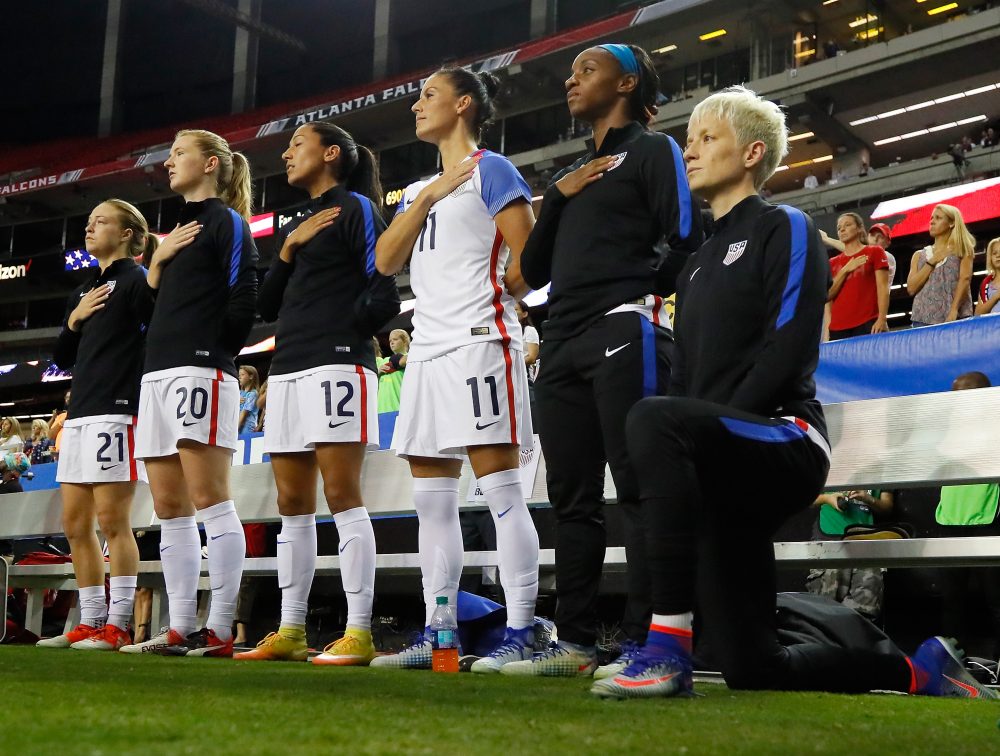 This article is more than 4 years old.
2016 has seen professional basketball players wearing hoodies and T-shirts bearing messages to express their solidarity with black men killed by police officers, and with the families of those men, and with their communities.
2016 has seen professional football players taking a knee during the playing of the national anthem for the same reason.
A prominent white female professional soccer player felt moved to take a knee before games as well.
Some people have been offended by these actions. Some of them have sent death threats.
In Texas, a whole team of young football players, the Beaumont Bulls, took a knee during the anthem. At first, that gesture earned the respect of the president of the Bay Area Football League, of which the Bulls were a member.
"There are scenarios occurring in society that until this point in time, we have not had to address," he said. "We support the Beaumont Bulls."
But shortly thereafter, the team's season ended prematurely, apparently because of tensions between coaches, league officials, and parents of the players.
The official word was that so many players quit that the Bulls could no longer field a team. The coach suggested that the league's decision had come in response to the group protest.
These are a few of the instances during the almost-concluded year that have provoked a fresh consideration of athletes as role models.
More than half a century ago, even fans who booed Ted Williams for his sometimes childish behavior on the field regarded him as a hero for interrupting his baseball career to fly airplanes during the Second World War and again in the Korean War.
At the '68 Olympics, Tommie Smith and John Carlos protested racism with the Black Power salute. They were hustled out of Mexico. Several decades later, they were celebrated for their courage.
Much more recently, Pat Tillman impressed many people, whether or not they were football fans, when he walked away from a big contract in the NFL to serve in the military: a decision that cost him his life.
Williams and Tillman were two athletes doing what they felt was right and necessary.
So were Smith and Carlos and the NBA players wearing the T-shirts that read "I can't breathe." And so were Colin Kaepernick, the other NFL players, and Megan Rapinoe, all of whom took a knee during the playing of the national anthem.
This role model thing…it's still complicated, isn't it?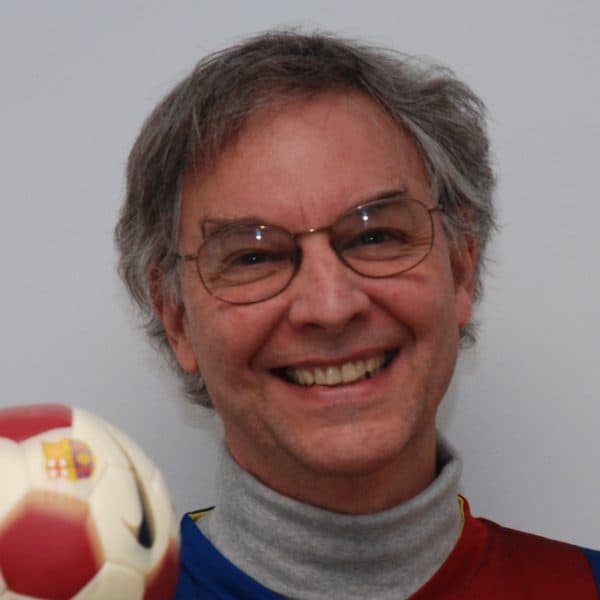 Bill Littlefield Host, Only A Game
Bill Littlefield was the host of Only A Game from 1993 until 2018.