1999 Vs. 2017: The Falcons' Super Bowl Years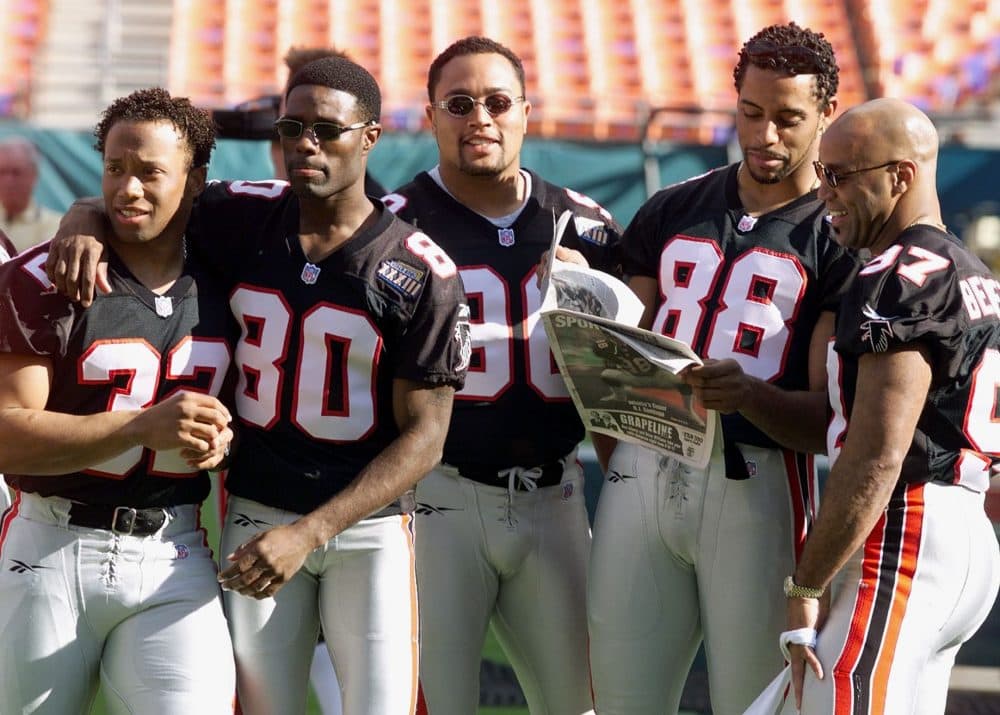 This article is more than 5 years old.
The New England Patriots will make their NFL-record ninth Super Bowl appearance on Sunday. New England's opponent is not so familiar with the big game.
The last (and only) time the Atlanta Falcons played in the Super Bowl, the iPod had not yet been released.
The date was Jan. 31, 1999. The Falcons lost to the John Elway-led Denver Broncos, 34-19, in Super Bowl XXXIII. A lot has changed in the 18 years since ...
The Presidency 
1999: Bill Clinton was serving in his second term as the 42nd U.S. President. Less than a month before Super Bowl XXXIII, the House impeached Clinton. Two weeks after the game, he was acquitted by the Senate.

2017: On Jan. 20, Donald Trump was inaugurated as the 45th President of the United States.
Sports Retirements
1999: Just over a week before the Falcons played in Super Bowl XXXIII, Michael Jordan announced his retirement from the game of basketbal l... for the second time. (Jordan eventually returned in 2001 to play for the Washington Wizards.) Then in April, Wayne Gretzky played his final NHL game. Denver Broncos quarterback John Elway also retired after defeating the Falcons in the Super Bowl.

2017: February has just begun, but there have already been some notable retirement announcements. Iconic sports broadcaster Brent Musburger called his last game on Jan. 31. Ten-time NBA All-Star Paul Pierce recently announced that this NBA season will be his last.
Music and Television 
1999: On the same date as Super Bowl XXXIII, the pilot episode of "Family Guy" aired on Fox. In February, up-and-coming rapper Eminem released his second studio album, "The Slim Shady LP." It won the Grammy for Best Rap Album in 2000.

2017: Today, "Family Guy" is in its 18th season and is one of the most successful cable television comedies on air. Eminem has released eight studio albums. Artists nominated for Best Rap Album at the 2017 Grammys include Chance the Rapper, De La Soul, DJ Khaled, Drake, ScHoolboy Q and Kanye West.
Super Bowl Performances 
1999: Stevie Wonder and Latin pop star Gloria Estefan headlined the 1999 halftime performance, while Cher sung the national anthem.
2017: This year's halftime show will be performed by the colorful pop star Lady Gaga. Country singer Luke Bryan will sing the national anthem.
More than 83 million people watched Super Bowl XXXIII, and the average ticket price for the game was $325. As of Jan. 31, the average ticket price for Super Bowl LI stood at $3,009. Nearly 112 million viewers tuned in for the big game last year.