Littlefield: A Superstitious Super Bowl Memory
02:25
Play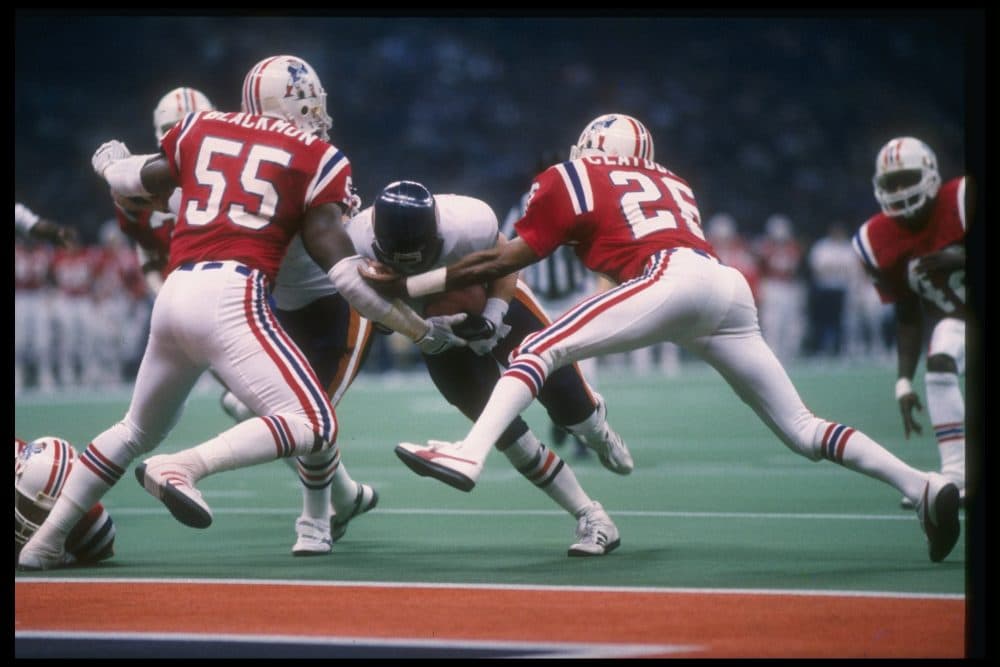 This article is more than 3 years old.
OK, one more Super Bowl story. Just one. Thing's not gonna happen again for 12 months.
The New England Patriots – I know, I know…the Patriots again. But folks who hate 'em should bear with this one. It bears repeating.
Anyway, the Patriots finished the 1985 regular season 11-5. Not bad. Not great. Just good enough to earn the opportunity to play in the wild card game against the Jets. Another couple invited my wife and I over for the game. They made homemade pizza. Terrific.
The Pats sacked the Jets five times, forcing four turnovers.
(I didn't remember that. I had to look it up. I do remember the pizza. Terrific.)
Somebody decided that we'd brought the Pats good luck by watching the game together, so we made plans to gather the following weekend to watch the Pats play the Raiders, who'd beaten New England by 15 points during the regular season.
(I had to look that up, too.)
Anyway, this time it was at our house. I made chili.
The Pats won again, and it was on to the AFC Championship against the Dolphins, who maybe had heard about the karma operating when this other couple said we'd better come to their house for pizza again, since by then it was that obvious we were driving the good vibes.
Again the pizza was excellent. Better than excellent. And so were the Pats. They scored early and often and won the game by 17 points. That made three road wins in a row, which was something special, although not, perhaps as special as the pizza. Nah, forget the "perhaps."
Anyway, next stop, Super Bowl XX.
Maybe I shouldn't have made chili again that day, but who argues with mystical forces? Some people don't change their socks during a winning streak. Some people make chili again.
The Pats scored first in that Super Bowl. A field goal. I didn't have to look that up. I remember it. Then the Bears scored 44 unanswered points.
(I did look that up. I knew it was a lot, but 44. Man.)
After the game none of us wanted to sit through, even though there was plenty of chili, and cookies, I think, I had to drive to the radio station and record a commentary. On the way I tried to think of something clever to say about a hopelessly one-sided, anti-climactic football game. And on the radio, one of the commentators, a former Patriot, I think, said, "If it had been a prize fight, they'd have stopped it."
He was right. I used his line. I think I gave him credit for it. I'll have to look that up.
This segment aired on February 4, 2017.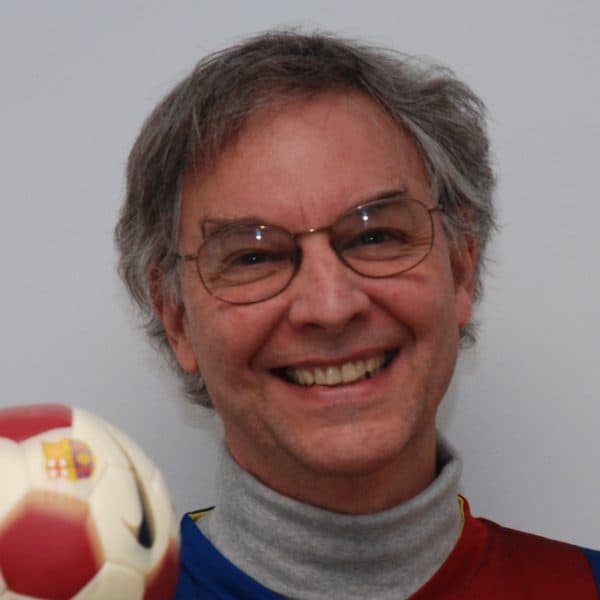 Bill Littlefield Host, Only A Game
Bill Littlefield was the host of Only A Game from 1993 until 2018.