Ball Boy Reflects On UNC Basketball, Family Fanaticism And Internet Fame
08:57
Play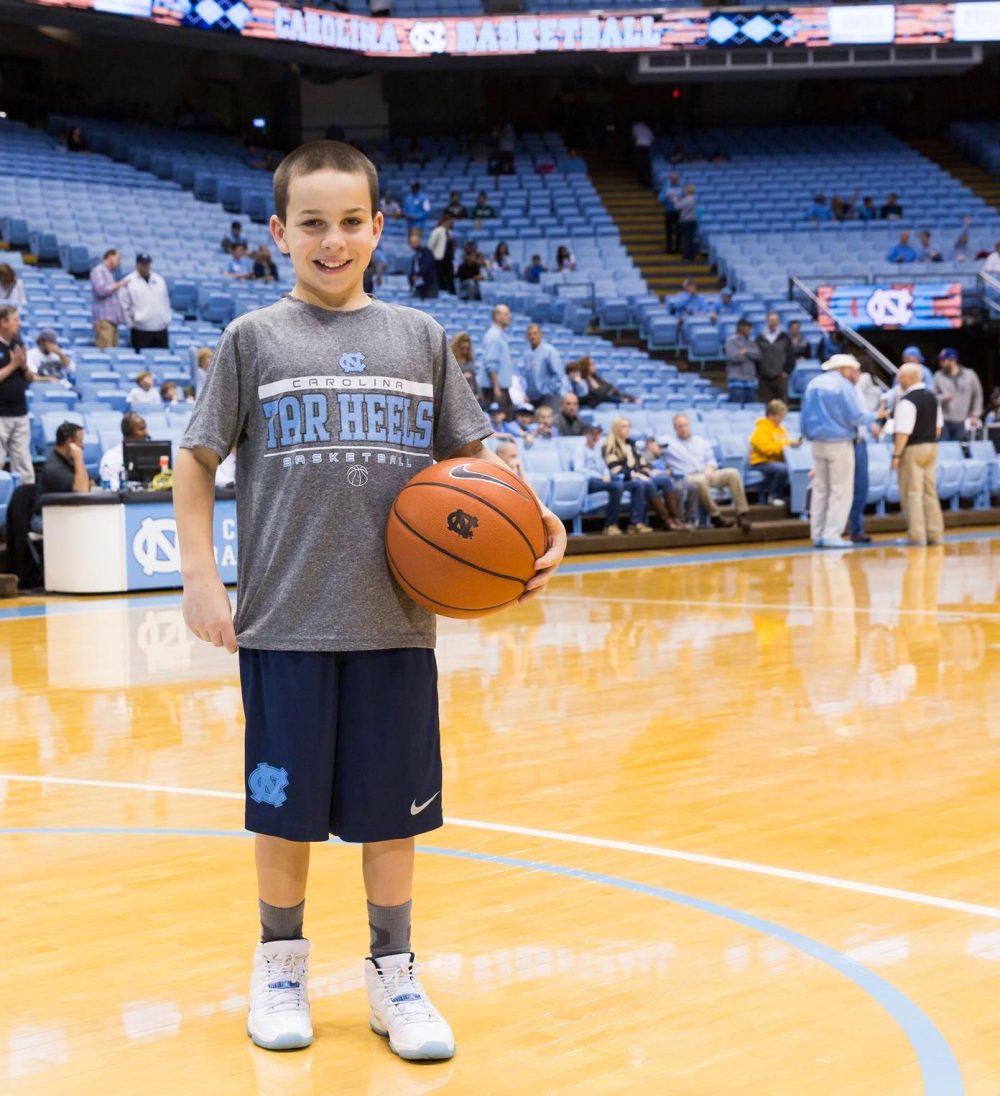 This article is more than 3 years old.
The Lucas family has supported the University of North Carolina since ... forever. Adam Lucas says his grandfather was a big UNC basketball fan. Adam's grandmother used to tell him stories of her days waiting tables at the Carolina Coffee Shop in Chapel Hill, where she served future College Football Hall of Famer Charlie "Choo Choo" Justice, UNC class of 1949.
One Sunday afternoon when Adam was young, his father drove him to Carmichael Arena — that's where Carolina played basketball back then — just on the off chance that the doors would be open. They were. Adam snuck in and shot a free throw on the very same court where his idols played ball. He remembers thinking it was the coolest thing ever.
"And did you really drop out of law school so you could watch more games?" I ask.
"That is — that is a fairly succinct summary of what did happen," Adam says, laughing. "Made it through the first semester of law school at Carolina, and then in the second semester is when the law school classes started interfering with the Carolina basketball games. My contracts professor, who was also a big Carolina basketball fan, he called me into class one day. I'm pretty sure that was an 8:30 class, so I had probably been a little sleepy because Carolina had had a 9 p.m. basketball game the night before. And we were standing up at the front of the class, and he said, 'I want to you to look out at this classroom and see all those chairs.' And I said, 'OK.' And he said, 'Everyone who sits on those chairs feels about law the same way you feel about Carolina basketball.' And I said, 'I don't feel that way about law.' And he said, 'I can tell.' And I took that as a very subtle hint that perhaps I should find something that would enable me to spend more time with what I loved and let the people who love the law pursue that."
Home And Family In Carolina Basketball
Adam found that he could make a living writing about Carolina basketball. So that's what he's doing. He's a columnist for UNC's official website and has written six books about Tar Heels basketball. He got married. He and his then-wife, Stephanie, started a family. First came their daughter, McCay. She prefers ballet to basketball.
And then one March afternoon in 2005, Adam was in Washington, D.C. for the ACC Tournament when he got a call from Stephanie. She had just been at the doctor's office, and while she was not in labor yet, the doctor said their son would be arriving ahead of schedule.
"He was not willing to wait anymore, and I think he also knew Carolina was gonna win the national championship that year. And so he wanted to make sure we was around to see that," Adam says of his son.
Adam did not abandon his post to rush home. He waited until his job was done.
"Well, Carolina cooperated and lost," Adam says. "You don't typically want them to lose, but when it enabled things to move along a little more rapidly, that was better."
Carolina had better luck during the NCAA tournament, and Asher was born just weeks before the Tar Heels won the national championship. He doesn't remember that one, but he and his father have attended many more ACC championships and Final Fours together. Asher says sometimes they bring the rest of the family, but sometimes, they don't.
"Mostly just getting to go with him is a fun experience, and getting to go see what we both love," he says.
Asher didn't have to sneak into the Smith Center, where UNC now plays, to find out what it was like to stand on the court. Thanks to his dad's connections, Asher was allowed to come down from the stands to help rebound during warm-ups.
"And then one game, one of the managers, Eric Hoots, he asked if I wanted to ball boy and stay on the basket," Asher says. "And I was like, 'Yeah, sure, that sounds cool.' And so after that game, I've just started doing that full time."
"Full time" when you're 11 apparently means when you're not at school or doing homework or practicing with your own sports teams or sleeping or eating or doing chores.
Asher takes his responsibilities seriously. And Adam's always there to make sure he's doing a good job.
"If I have time in between watching the ball boy, I do try to write something about the game," Adam says.
But it was Adam's responsibility to write something about the game that almost made him miss the most important moment in Asher's young life.
'This Is Nuts, There's No Way I Can Make Three'
It was a little more than a month ago: Sunday, Jan. 8. Carolina was playing N.C. State.
"That game had actually been delayed by a day," Adam says. "We got some snow down here in North Carolina. And the game was supposed to be played on Saturday night, but because of the snow and the cold weather, it was pushed back to Sunday afternoon."
"During the first half, we did very well," Asher says. "And the crowd had been cheering the entire time, and so when we went to halftime the crowd was like, 'OK, we can relax some after yelling so much.'"
"During halftime I typically go back sort of underneath the stands. I have some stuff that I need to write at halftime," Adam says. "And so when I was going back there, I saw Asher and the other ball boys coming out. And they had basketballs in their hands, which they typically don't at halftime. But because the game had been delayed and I guess a couple other reasons there was no set halftime show on this day. I remember thinking, 'Oh, boy, I should probably keep an eye on this in case things get out of hand or something crazy happens,' but I went back and started writing a little bit."
While Adam was under the bleachers writing, Asher and his friend, Grant, decided that they'd entertain the crowd by trying a couple halfcourt shots. They'd done it before, usually pre-game, so Asher had already developed a ritual for heaving the ball.
"I'm more of a superstitious person," Asher says. "And so I'll do the same thing every time."
"I'm like, this is nuts, there's no way I can make three. But let's try it because the crowd's excited. You don't want to just stop there."

Asher Lucas
Asher's ritual starts by holding a finger down by his thigh. So, if he hasn't hit a half-court shot yet that day, he'll hold a one.
"So, hold the one down, dribble a little bit high and then stutter step, dribble again, take, like, a crow hop almost, and then heave it from my shoulder, 'cause I can't get there from a straight, normal shot," Asher says.
Asher hit the first shot ...
"After the first one, they're like, 'Hey, you made a halfcourt shot. Good job,'" Asher says.
... And the second.
"Then after the second one it was like, 'Oh, wow. He made two in a row. That's hard.'"
"Then I saw my wife was calling me," Adam says. "And so by the time I put together the crowd cheering with the fact that I had seen the ball boys holding basketballs, being a really smart guy I eventually figured out, I should probably take a look at what was going on."
"I'm like, this is nuts, there's no way I can make three," Asher recalls. "But let's try it because the crowd's excited. You don't want to just stop there."
"Stuck my head out in time to see the third one, and he made that third one. Everybody went crazy," Adams says.
"The crowd went nuts when I made three," Asher says. "It felt amazing because I don't really know anybody that made three halfcourt shots before, and it's really hard to do."
"Certainly, I know for sure that I couldn't have done it," Adam says. "And I couldn't have been more proud that he did it."
The video on YouTube has tens of thousands of views. Adam jokes that his family is responsible for half of them.
I wouldn't ask most 11-year-olds where they plan to go to college, but I figured I was safe with Asher.
"I'm probably going to go to UNC. If they give me an offer, I probably will," he says.
"Well, first he's gotta get in," Adam says. "He's in the sixth grade, so he has a ways to go. Let's don't put it on the board yet.
"I'd like him to go wherever he's happy. If that includes playing sports, then that's great. And if that includes playing the trumpet or something — he doesn't play the trumpet, but if he decides that he likes it — then he can go do that. He does not have to go to the University of North Carolina. If he finds a place that's a better fit for him, then that's where he needs to be."
"So I could go to Duke if I wanted?" Asher asks.
"If you could pay for it," Adam counters.
"Oh, nevermind. What about State?"
"If you could pay for it."
I get the feeling this isn't the first time Asher Lucas has teased his father with this idea. Adam has his reply at the ready. With thousands of schools with great programs all around the country, he says, there's no need to go to a rival.
And as much as 11-year-old boys like to push boundaries, Asher does not disagree.
This segment aired on February 11, 2017.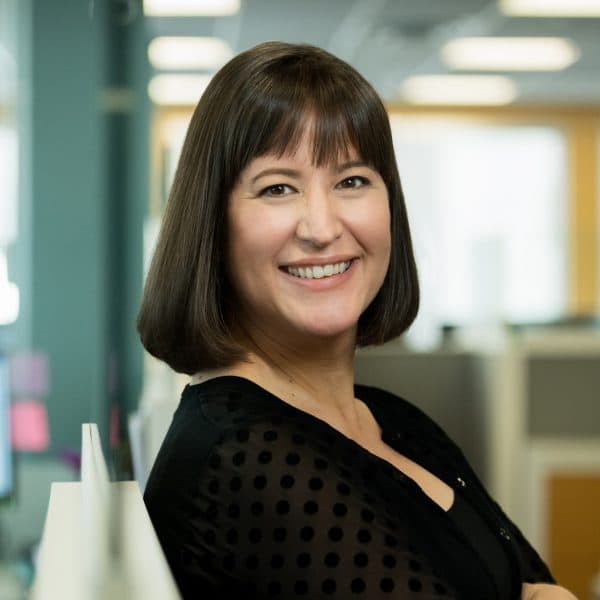 Karen Given Executive Producer/Interim Host, Only A Game
Karen is the executive producer for WBUR's Only A Game.