Littlefield On Dodgeball, Nuclear Attack Drills And Other Things
02:41
Play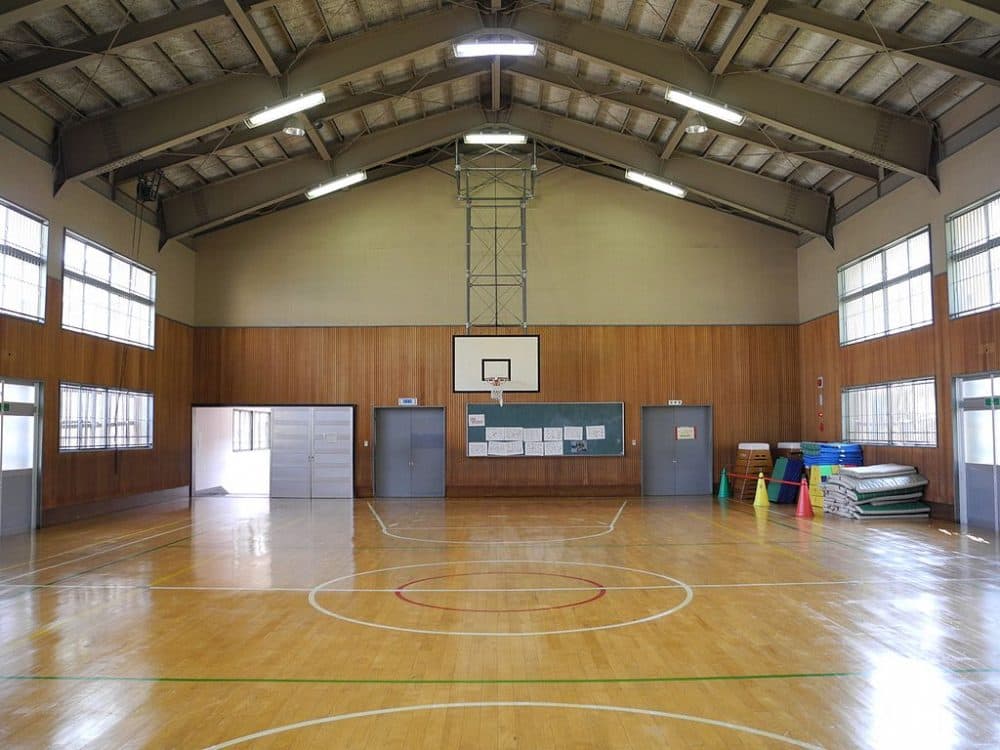 This article is more than 5 years old.
I remember elementary school gym class.
We played a lot of bombardment. You may know the game by another name. Dodgeball, maybe. I think some kids called it murder ball. Maybe they still do.
Probably they don't.
It wasn't that violent. It was pretty violent.
The gym class was divided in half. Each group occupied half the gymnasium floor. There was a line in the middle of that varnished floor that may have been black, though it may have been red.
The doors of the gym led to a long, windowless corridor, which is where we all knelt with our hands over our heads when there was a nuclear attack drill. I mention the corridor so you'll know about when these games of bombardment were happening.
"The weak and timid were eliminated quickly."
Anyway, a teacher, probably happy to have to do nothing beyond tossing a few volleyballs into the scrum, did that. The more athletic boys — and perhaps a couple of girls — scooped up the balls and threw them at the most vulnerable children cringing against the wall on the other side of the line. If you were hit with the ball, you were out of the game, meaning that the exercise you got was sitting and watching.
If you caught the ball when somebody threw it at you, the person throwing it was out of the game, meaning that he or she was the one who had to sit and watch.
Simple.
The weak and timid were eliminated quickly. Soon it was only the more athletic competitors rearing back the firing balls at each other. Their misses slammed into the tile walls of the gym with a satisfactory bang. I can still hear the echoes.
Nobody wore a helmet. In those days, nobody riding a bicycle wore a helmet, either. Our parents' cars didn't have seatbelts.
The streets were choked with dying people who might have lived, had there been penicillin. Nah, I made up that last part.
Anyway, bombardment.
But that wasn't the only game we played. Sometimes we took turns shooting basketballs. On those days, nearly all of the exercise we all got consisted of standing in line, waiting for our turns. Then each of us who actually played basketball would step to the foul line and take a shot. The others cheated.
I don't remember whether shots that went in were greeted with cheers. I don't remember whether shots that missed were greeted with derision.
I do remember one particular girl who couldn't have cared less whether her shots went in. Or at least that's the way she played it. Her name was Debbie Lombardi, probably no relation to Coach Vince Lombardi, who may or may not have said "Winning isn't everything; it's the only thing."
Debbie Lombardi would take the ball when it was her turn, fling it in the direction of the basket, and turn away muttering "the heck with it." Somebody nicknamed her "The Heck With It" Lombardi.
Probably nobody called her that except during gym.
I hope they didn't.
I hope I didn't.
This segment aired on February 10, 2017.