Stolen Jerseys And The Business Of Sports Memorabilia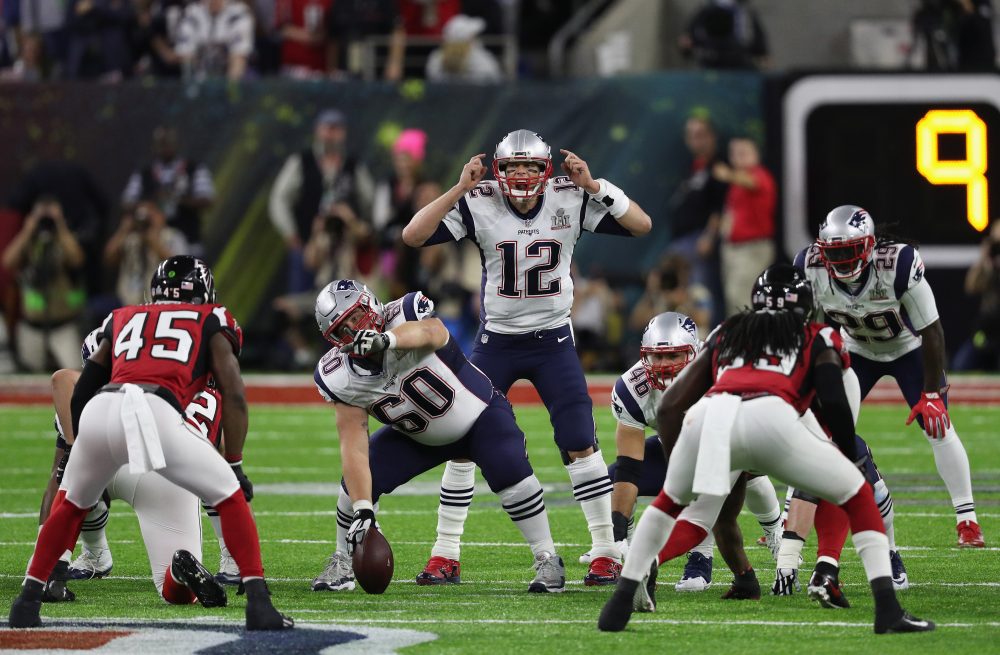 This article is more than 5 years old.
Tom Brady found his receivers in the back of the end zone twice on Sunday night, leading the Patriots to a 34-28 overtime victory over the Falcons in Super Bowl LI. One thing he could not find, however, was his jersey after the game ended.
It has reportedly been stolen, and now even the Texas Rangers are stepping in to assist Brady in locating the jersey. This is not the only time a Brady jersey has mysteriously disappeared.
On the same day as the Super Bowl, a Kobe Bryant replica high school jersey, signed sneakers and other memorabilia were stolen from a display case at Lower Merion High School where Bryant attended.
Buying and selling sports memorabilia has become a multi-billion dollar industry, and people are willing to pay top dollar (and, apparently, steal) for jerseys, shoes, boxing gloves, and more.
Here's a look at some interesting items that have gone on sale.
Luis Gonzalez's chewing gum

Two pieces of chewing gum used by Luis Gonzalez during a 2002 spring training game were sold on eBay for $10,000. The auction came months after Gonzalez's walk-off hit lifted the Diamondbacks over the Yankees in Game 7 of the 2001 World Series.
Michael Jordan's final game worn jersey as a Chicago Bull

One could imagine this item would fetch a hefty price, and it did. The jersey sold for over $173,000 at an auction house.
Julius Erving's game worn Virginia Squires jersey

Before Julius Erving played for the 76ers, he was a member of the ABA's Squires.  The ABA merged with the NBA in 1976, and the Squires folded. This rare item went for over $190,000.
"The Bill Buckner Ball"
In 1986, Red Sox first baseman Bill Buckner let a grounder through his legs that gave the Mets the win in Game 6 of the World Series. The Mets went on to win the Series. Years later, the ball sold for nearly $420,000.

"The Basketball Bible"

Dr. James Naismith, inventor of basketball, wrote out the game's original rules. That document sold for over $4 million at auction.
How would Brady's jersey stack up to that? According to collector Ari Witkes, it would be worth around $300,000.
Brady's jersey has yet to turn up. As for the Bryant gear, police have released surveillance video of the thieves.
A pair of Bryant's game worn jerseys sold for nearly $92,000 collectively at auction in 2013.