Latest Show: Amos Alonzo Stagg, Lanier High Basketball, From Xena To Ninja Warrior
48:04
Play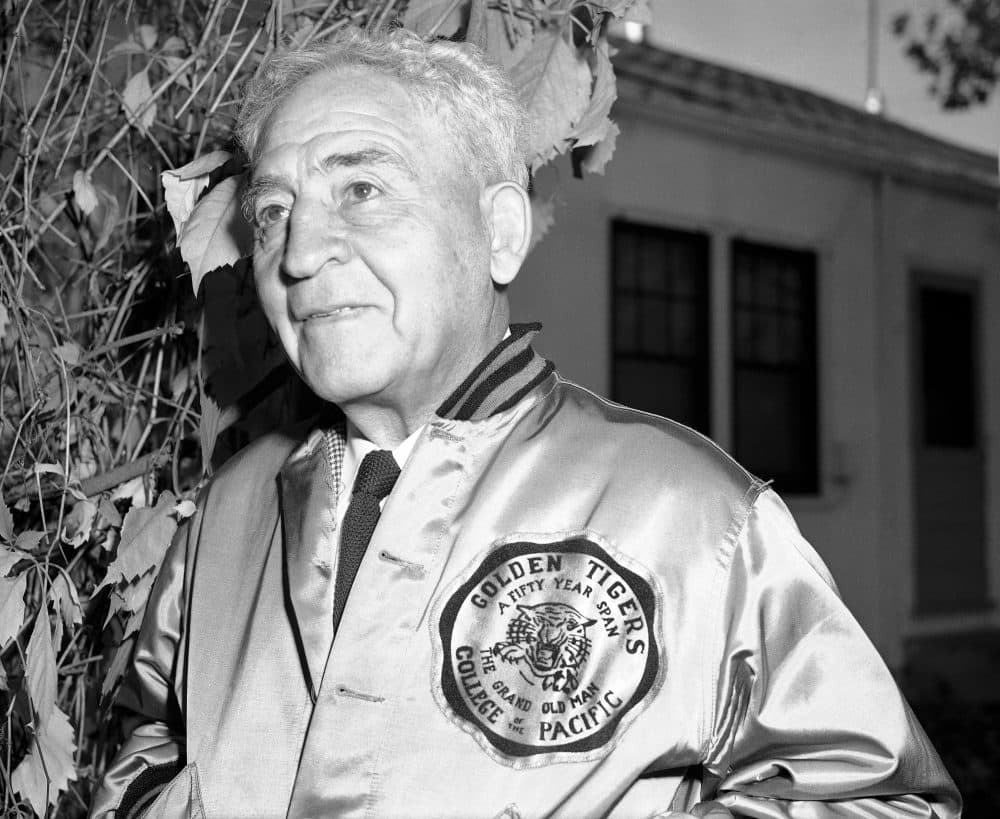 This article is more than 3 years old.
With a coaching career that spanned nearly seven decades, Amos Alonzo Stagg is known as one of early football's most influential coaches. This week on Only A Game, Stagg's little-known contribution to the campaign for equality for Japanese-American citizens after WWII. Also, Lanier High School's all-Mexican-American basketball team broke racial barriers in 1939 when it competed for the San Antonio city championship, but it's what happened next that shocked a lot of people. And, Jessie Graff's journey from aspiring princess warrior to Hollywood stunt double to American Ninja Warrior. Join us!
Find out how to tune in live here — or subscribe to the podcast on iTunes or Stitcher.
---
The Complicated Legacy Of Pioneering Football Coach Amos Alonzo Stagg
Amos Alonzo Stagg was a dedicated football coach at the University of Chicago and College of the Pacific. But he found a cause that transcended sports.
3 Stories: Larry Eustachy, NBA's Most Valuable Franchise, Overlord LeBron
Should there be a zero-tolerance policy for NCAA coaches when it comes to verbal and emotional abuse? Has winning lost its importance among the most lucrative pro sports teams? And what will LeBron James' future look like off the court?
Mexican-Americans Prove They Can Play Basketball — In 1939
When basketball was introduced at an all-Mexican-American vocational school in the 1930s, it was meant to encourage assimilation. But then the team started winning.
Charlie Pierce: The Week In Sports
Bill and Only A Game analyst Charlie Pierce discuss the NFL's response to Texas' potential 'bathroom bill,' the end of the presidential NCAA bracket and the Spurs' continued excellence with their 20th straight winning season.
Xena Fan Takes On American Ninja Warrior, Becomes Hero
OAG's Martin Kessler has the story of how an aspiring warrior princess became an American Ninja Warrior — and became her own hero along the way.
This program aired on February 18, 2017.