Remembering Curt Tong — The Coach Who Cut (And Taught) Tim Layden
07:45
Play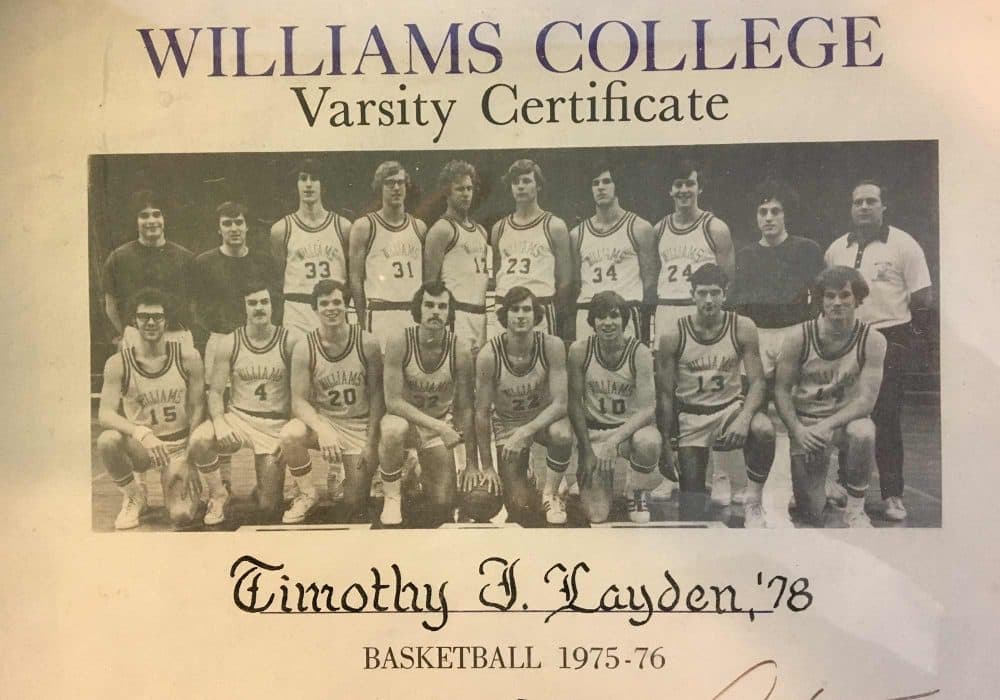 This article is more than 4 years old.
"A coach is his own life, and every life he has ever touched, his words and his lessons melting down through generations, outliving him by decades." -- Tim Layden on Curt Tong for Sports Illustrated
Before he was a senior writer for Sports Illustrated, Tim Layden was a sophomore on the '75-'76 varsity basketball team at Williams College in Western Massachusetts.
"I was a six-foot guard, fairly slow-footed — a very shaky set of ball handling skills," Layden recalls. "But I could score if my defender wasn't too aggressive or talented."
Layden's skill set did not land him in the starting lineup.
"Did not play much," he says. "And certainly never played when a game outcome was in doubt."
Still, Tim Layden loved being on the team. He was studying English, writing for the school paper and thinking about law school — but he identified as a college athlete.
So when Layden returned to campus for his junior year, he was excited. He'd been waking up early to work on those shaky ball handling skills and he figured he might even earn some more playing time.
But first came the annual tryout. Tim Layden had already made the team once. He figured his spot was safe until graduation.
"At no point was this expressed to me, but I simply felt that that was the case," Layden says.
On the final night of tryouts, there was a scrimmage.
"My memories of it are somewhat vague, but I played well by my standards," Layden says. "I certainly walked out of the gym that night feeling that I was secure on the team."
'I Felt Radioactive'
The following morning, a single type-written sheet of paper was posted in the far corner of the gym. It had the names of the players who had made the team.
Around 11 o'clock, Tim Layden walked in.
"It's a very old gym. It looks like a cathedral from the outside," Layden says. "It has a running track above the basketball floor and overhangs the court so that you really can't shoot a jump shot from the deep corner — you can, but it looks like you can't, so you wouldn't try. Anyway, the sheet was posted on the wall. And I started at the top and looked down. And looked back up and then looked down again, and my name wasn't on the sheet.
"I could sense a lot of bodies around me, looking at the sheet, and I felt radioactive because I knew that nobody knew what to say to me, and a couple people patted me on the shoulder or on the back of the head, and I waited until there was no one around. I was trying not to cry openly, but probably failing in the effort.
"When I turned around to leave, Coach Tong was sitting over in a windowsill. He didn't sit in his office. He made it easier to get to him and harder to hide. I sat down with him. And my father always told me to keep a stiff upper lip and be a gentleman in situations like these, so I told Coach Tong that I understood why he cut me. And I did understand it. I wasn't a great player. I thought I was good enough and I resented him for cutting me, but I felt that's what I should say. And we shook hands, and he told me, 'You're a good player, but I found 12 or 14 guys better than you for this year, and things will be better eventually.' And that's it."
Layden says he cried for a while and drank beer. (His best guess is Old Milwaukee — back then you could get a six pack for $0.99 on Spring Street.)
"I just didn't even know who I was," Layden says.
From Player to Coach
Then about two weeks after he was cut, Tim Layden heard from Coach Tong.
"He called me in my dorm room and invited me over to his office," Layden says. "I thought he was going to put me back on the team. But that wasn't the case. He mentioned that the local high school coach had called him and asked if he knew of any young guys around the campus who might be interested in coaching the junior varsity basketball team at the local high school. And Coach Tong said, 'I gave him your name, and here's the varsity coach's number — if you're interested, give him a call.'"
Tim Layden made the call.
And when he showed up for the first day of practice, there was a surprise: Curt Tong's son was on Mount Greylock's JV team.
"For me, the flip from being the slighted athlete to being the coach who has this control over all these young boys' lives was immediate," he says. "And while I may have seen the irony, I immediately felt myself on the other side of that equation."
Tim Layden came to love coaching. For his final two years at Williams, he darted from classes to practices at Mount Greylock.
Layden's teams weren't very good. But he's proud to say they managed eight wins in two seasons.
"I won't say that it filled that void that not playing basketball created, but it was something very fulfilling around sports and almost caused me to go into coaching for life," he says.
Layden's not exaggerating — he even started applying for some post-college coaching jobs. Curt Tong offered to write him letters of recommendation.
"I felt this weight go off my shoulders just realizing that I am one of his former players, and that's what this whole thing I've been carrying around is about."

Tim Layden
But Layden became a reporter instead.
He worked at newspapers in Schenectady and Albany, and then landed at Newsday.
By 1991, he had been out of college for 13 years. He was married with one child and another on the way.
"Life was steaming along as it does," Layden says. "But I had never really let go of not having my two more years of college basketball."
'This Is Where I Belong'
That year, Laden went to Indianapolis to cover the Final Four.
The National Association of Basketball Coaches holds an annual convention on Final Four weekend, so Tim Layden stopped by the coaches' hotel on Sunday morning.
"As I was in the lobby talking to people, I heard a woman's voice yell to me," Layden recalls. "I turned, and it was Jinx Tong -- Jinx was coach Tong's wife -- and she waved me over to a large group of coaches who were talking and, of course, Coach Tong was one of them. And he turned and saw me and he just gave me a big smile and a handshake and pulled me over into this large circle of coaches and he said, 'Fellas, I want you all to meet Tim Layden. He's one of my former players.' And he was so proud to say that.
"I felt this weight go off my shoulders, just realizing that I am one of his former players, and that's what this whole thing I've been carrying around is about. It's not that I didn't make the team as a junior — it's that I was on it as a sophomore. And that was where I belonged and this is where I belong now. It was a very cool moment that helped me understand a lot of things all at once."
Curt Tong coached for nine years at Williams. In 1983 he became the athletic director at Pomona-Pitzer, where he mentored a young basketball coach named Gregg Popovich – now the acclaimed head coach of the San Antonio Spurs.
And after retiring from Pomona-Pitzer, Curt Tong returned to Western Massachusetts, where he lived until his death in January. He was 82.
Tim Layden played basketball in competitive recreation leagues into his early 30s. (He says his ball handling skills only got worse.) He's now retired from the sport — but not from writing.
He hopes that people will read his story on Curt Tong — and learn some lessons from his former coach.
"Coach Tong was never caught up in the emotions of the moment," Layden says. "He obviously thought I was a person of some substance. He let me coach his kids. He let me coach other people's kids. He wasn't worried about me when he cut me, and I think that everybody should understand that sports are just in the moment, and life is the rest of your life."
This segment aired on March 4, 2017.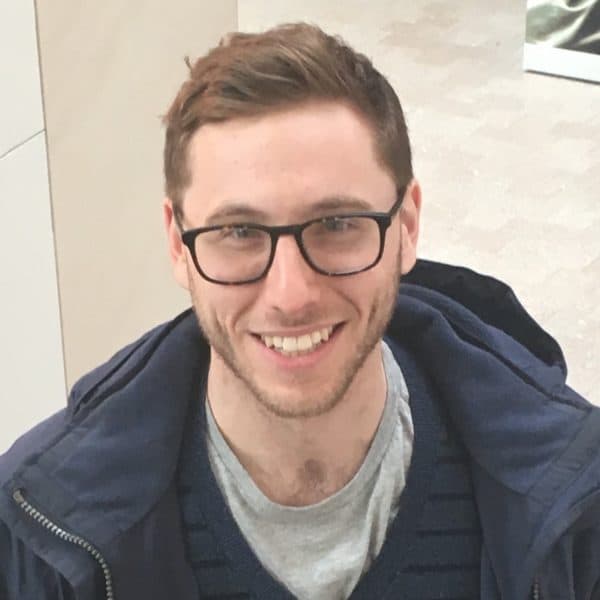 Martin Kessler Producer, Only A Game
Martin Kessler is a producer at Only A Game.