Littlefield: An Ode To The 'No Fun League'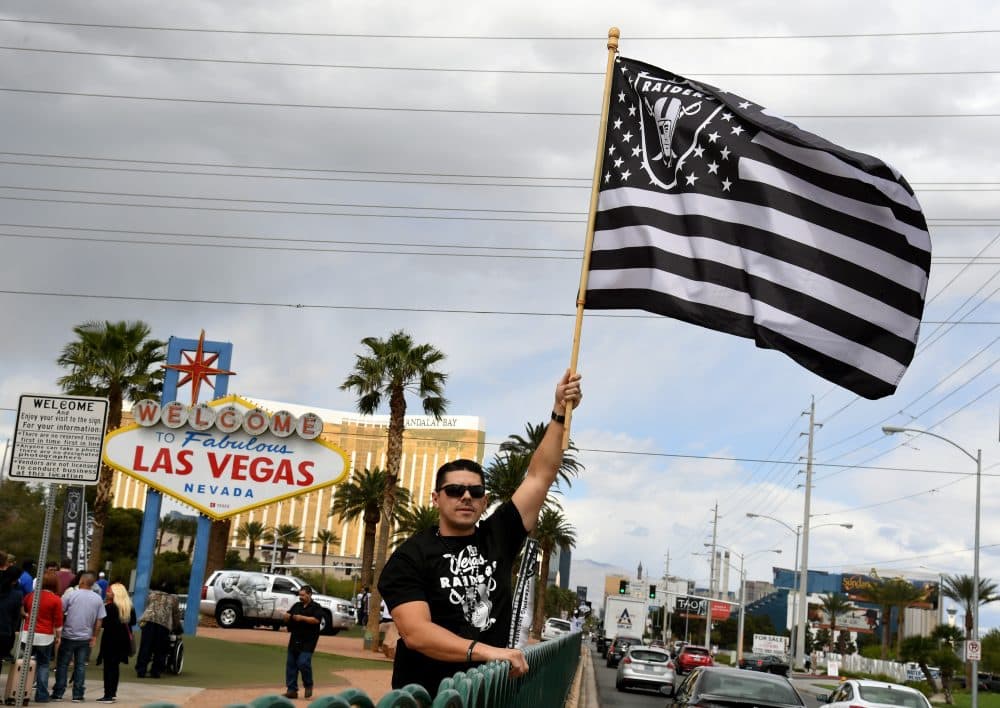 This article is more than 3 years old.
There once evolved a football league where logic never found
A home. That may seem harsh, I guess, but if you hang around
The NFL, you'll notice it's an inconsistent place,
Where Alice, late of Wonderland, might live without a trace
Of discontent. Consider gambling. Is it bad or good?
"Quite bad," the league has lately said. You might have guessed it would.
Some players in Las Vegas went to test their brutish strength
By wrestling each other's arms. They'll go to any length
To keep the competition going, even in the spring…
For football, which they love to play, is not now happening.
In any case, arm-wrestling happened, money was in view,
And some of it changed hands, I guess. They can't deny it's true.
"Alas," the NFL opined. "We can't be having that.
We'll have to fine you, lads. It would be better if you'd sat
At home until the training camps had opened. When they do,
You'll have all the competing that you need, because it's true
That competition's wonderful for body and for mind,
As long as it's controlled by us, and it's the proper kind."
Meanwhile, the owners multiply their own prodigious stash
By partnering with gambling games that keep them flush with cash.
The games invite the fans to bet on players who are real,
Although they call it fantasy. This wonder-landish deal
Is peachy with the League, I guess, as calculators steal
The money that the dummies bet, assuming they can win.
For owners that is enterprise; for players, it's a sin
To show the fans in Vegas all the arm strength that they're able
To demonstrate…if someone has put money on the table.
The twisted logic doesn't end on that alarming note.
The League will soon be present in a venue once remote
As any desert outpost, though it hasn't been for years…
It's Vegas, KNOWN for gambling. Has it triggered any fears
Among the mighty owners of corruption, fixes, crime?
They voted overwhelmingly to have a dandy time
With moving Oakland's franchise to the shining pleasure dome
From which the gamblers, sharks, and bookies rarely seek to roam.
It is, as it has ever been, an upside down affair.
As anyone's who's conscious must be thoroughly aware:
The owners "gamble" all the time, and every time they win.
Before they start their playing, they're aware the fix is in.
Their assets climb in value. That is nearly guaranteed
Not only that, unlike the players, they don't have to bleed.
They make the rules and count upon their buddies in high places.
And that explains the happy smiles upon their pudgy faces…
And should THEY want to test their arms in Vegas for some dough,
I'll bet you'll understand that I am not inclined to go.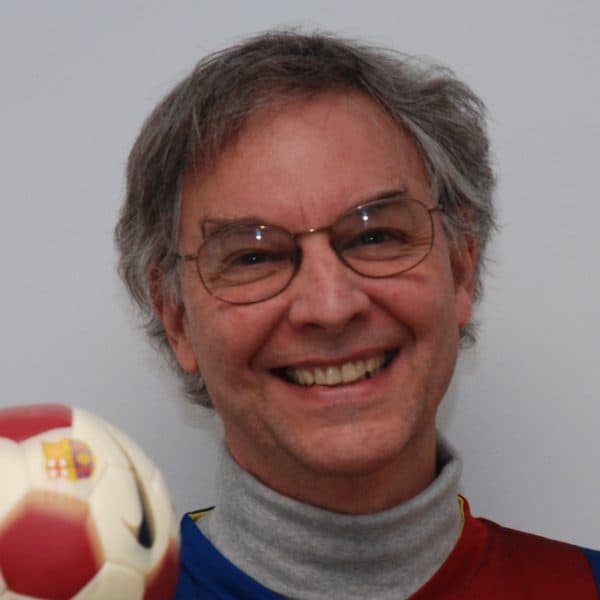 Bill Littlefield Host, Only A Game
Bill Littlefield was the host of Only A Game from 1993 until 2018.