Littlefield: 'Kill The Ampaya! The Best Latin American Baseball Fiction'
This article is more than 5 years old.
First off, the title. "Ampaya" is "umpire" in Latin American Baseball-ese, at least as Dick Cluster hears it.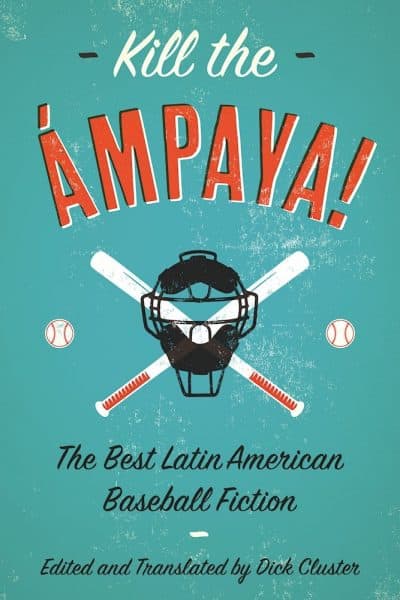 Cluster is the author, novelist, and translator responsible for the extraordinary collection of short stories that make up "Kill The Ampaya!" Each is set in baseball, at least vaguely. Many of them include references to Major Leaguers. In one of my favorites, "Apparition in the Brick Factory," Casey Stengel, "bent by his years, nodding like a night bird hunting for seeds in the dark," appears before the narrator and tells him "baseball is your destiny."
"Apparition in the Brick Factory" is by Sergio Ramirez, a Nicaraguan novelist. The other stories in the collection come from Cuba, The Dominican Republic, Venezuela,  Puerto Rico, and Mexico. Some of the stories are chock full of politics and some rely on the magical realism often associated with Latin American writers. Taken together, they remind us that baseball is baseball and people are people, no matter where the game is set and no matter who is watching it and finding in it the inspiration for story-telling. This achievement is especially significant at a time when the President of the United States and those who support him feel it is necessary to literally wall off this country from the people living south of the Rio Grande.
Each spring brings a flood of books about ballplayers, managers, and memorable teams. It may be that as this baseball season begins, no book related to the game is more necessary than this one. The great bonus is that "Kill The Ampaya!" is also great fun.