Latest Show: Punjabi Hockey, Fight Fixing, Gate Crashing And More
48:59
Play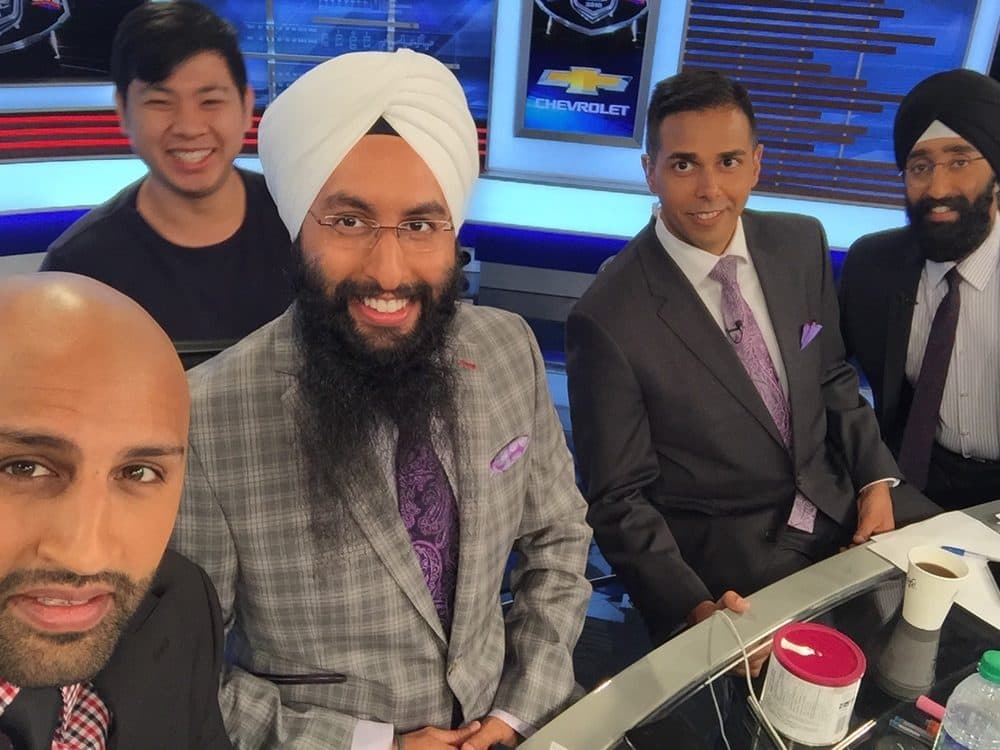 This article is more than 3 years old.
Just one 11-second call made announcer Harnarayan Singh famous for broadcasting hockey in Punjabi. This week on Only A Game, a look back at how he got there. Also, Mace Bugen stood just 43 inches tall. But that didn't stop him from getting photos with some of the biggest names in sports. And we get a primer on how to fix fights. Join us!
Find out how to tune in live here — or subscribe to the podcast on iTunes or Stitcher.
---
'Nobody Who Looks Like You Is On TV:' The Story Of A Sikh Broadcaster
Growing up, Harnarayan Singh wanted to be a hockey broadcaster. People in his hometown told him, "You have to be realistic. Nobody who looks like you is on TV." Singh hung onto his dream.
Littlefield: A Birthday Party At An Indoor Race Track
"I wanted to get a feel for the twisting course, so I drove cautiously…for a few seconds," Bill Littlefield writes.
3 Stories: PED Accusations, NBA Awards, Golf's Video Replay
Michael Lee of Yahoo! Sports and Will Leitch of Sports on Earth joined Bill Littlefield.
For Fight 'Fixer' Charles Farrell, A Life Rigging Records And Engineering Careers
Charles Farrell made a living by fixing professional boxing fights. But one of his greatest regrets from his career in boxing involves a fight he did not fix.
Poetry And Baseball: Revisiting 'Casey At The Bat'
Baseball season is in full swing — Bill Littlefield gives his take on Ernest Lawrence Thayer's classic poem, "Casey at the Bat."
43-Inch-Tall Sports Fan Sneaks In, Gets Photos, Becomes Millionaire
Mace Bugen always loved sports, but achondroplastic dwarfism kept him from competing. So instead, he took his camera, gate-crashed events and met some the biggest names in the sports world and beyond.
This program aired on April 29, 2017.