Some Of World's Fastest Runners Get Set For Nike's 2-Hour Marathon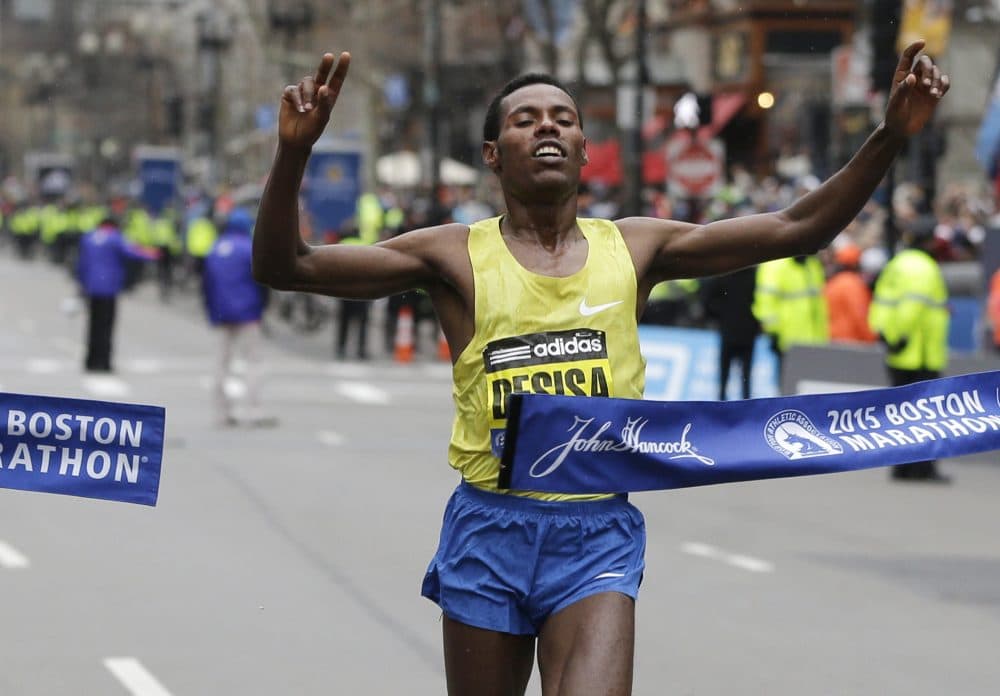 This article is more than 4 years old.
Critics call it a publicity stunt, a vehicle for Nike to sell running shoes. Others say it's an event that will test the limits of what the human body is capable of. I'm talking about a specially set up marathon that will be run on a Formula One race track in Monza, Italy on Saturday. (The race starts around 11:45 p.m. EST Friday. Information on how to watch can be found here.)
The goal: running a marathon in two hours or less.
Right now, the fastest-ever marathon is 2:02:57 — a performance by Kenya's Dennis Kimetto in Berlin in 2014. That breaks down to a pace of 4:41 per mile. Running a two-hour marathon will require a pace of around 4:34, seven seconds faster than the pace Kimetto ran.
This isn't going to be a marathon like Berlin, Boston or Chicago. This is a race against the clock, with pacers who will run portions of the marathon with the three men trying to break two hours. The pacers will keep them on track to achieve their goal. The weather should be cool and windless, based on the typical forecast for Monza at this time of year, so conditions should not be a factor.
Nike is sponsoring this effort, compensating three world-class athletes to spend months training for this attempt when instead they could have been competing for prize money in big-city marathons. The company's team includes Kenya's Eliud Kipchoge, Lelisa Desisa of Ethiopia and Zersenay Tadese of Eritrea. In 2016, Kipchoge won the London Marathon and the Olympic Marathon in Rio. He's considered the top marathoner in the world right now, and most experts think he has the best shot of anyone to break two hours. Tadese is the world record-holder in the half marathon with a time of 58:23, but he's never been anywhere close to two hours for a full marathon — his best is 2:10:41. Desisa is a great tactical racer. He's won the Boston Marathon twice. His fastest 26.2-mile race is 2:04:45.
Eliud Kipchoge has come the closest to the two-hour goal. His best is 2:03:05. "It really is right at the very, very top edge of what a human body can do," Ed Caesar says, author of "Two Hours: The Quest To Run The Impossible Marathon." Caesar is covering the event in Italy for Wired. "Having said that, they have worked at these levels their whole life, they're used to that pace, they know where their limits are."
As for the critics, the veteran Olympics writer Phil Hersh called this effort "science making a farce of sport." He's not alone in that opinion. Others are asking why there isn't a similar project for women to see how fast they could run a marathon under perfect conditions. Right now, Paula Radcliffe holds the distinction of running the fastest-ever marathon by a woman with a time of 2:15:25 in the 2003 London Marathon. So there's a debate about this in the running community.
"I don't think it needs to be an either-or situation," Ed Caesar says. "I want the marathon to continue to be really unpredictable, to have great races. I love the traditional marathon and there's nothing stopping it from continuing. There's also nothing stopping us from doing events like this, just to see what the body is capable of."
What happens on that racetrack in Italy should tell us more about that question than we know right now.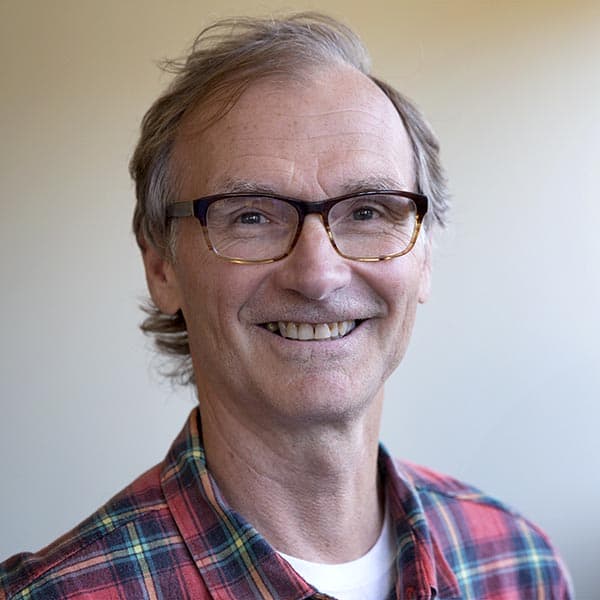 Alex Ashlock Producer, Here & Now
Alex Ashlock has been a producer for Here & Now since 2005. He started his WBUR career as senior producer of Morning Edition in 1998.