Bill Littlefield On Frank Deford
Play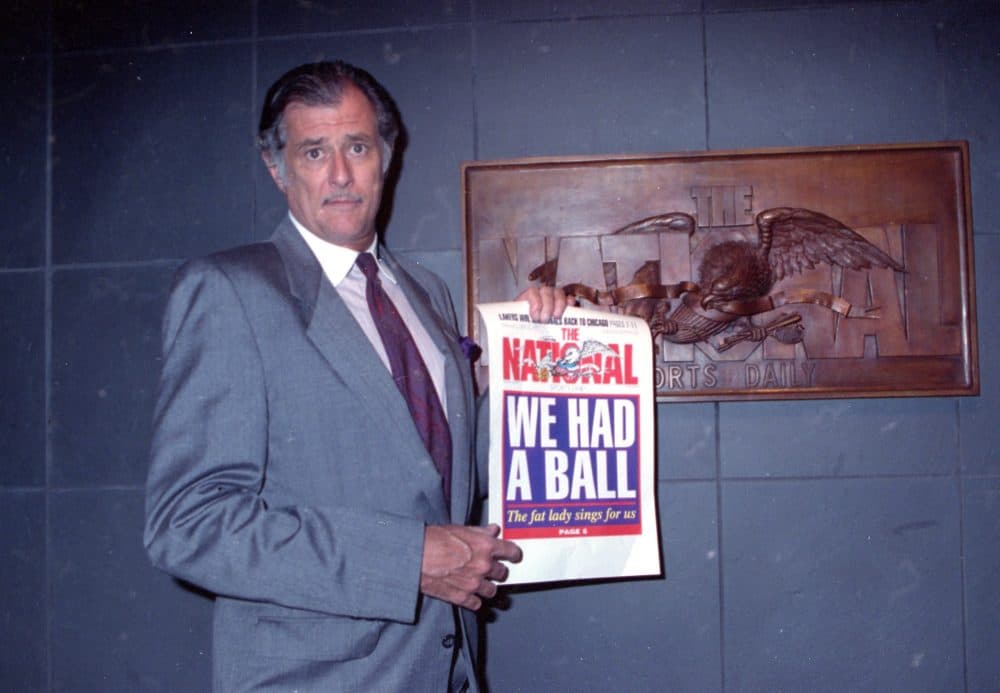 This article is more than 5 years old.
Frank Deford is one of the most accomplished and celebrated sports writers of our time…or any time.
As Casey Stengel said, "You could look it up."
Frank was also a generous friend.
Years ago, on the eve of the publication of my first book, before I'd met Frank, the publisher told me that whoever was supposed to get jacket blurbs for the book hadn't done the job.
"It's OK," the woman in the office told me. "We'll just put your photo on the back."
Recognizing that this would be a mistake, I got in touch with Frank Deford. "You don't know me," I wrote. "But we're sort of colleagues. You're on Morning Edition on Wednesday. I'm on Tuesday. How about if you give my novel a quick read and write a blurb? Please."
Frank not only wrote the blurb, he wrote it in such a way that it was clear he'd read the book. And he got his comment back to me in plenty of time.
Not a bad start to a friendship.
Years later, I invited Frank to read some of his work and answer questions at Curry College, where I was writer-in-residence. In preparation, he asked me if there was anything particular I wanted him to read. I suggested an especially beautiful celebration of a roller derby champion I'd read years earlier.
When he came to Curry, the first thing Frank did was excuse himself from the welcoming committee so he could change his shirt. He'd looked great before he'd changed his shirt. He always looked great. After he changed his shirt, he looked even better.
Among the pieces Frank read that night was the story about the roller derby queen. He looked at me before he read it and said something like: "It wasn't easy to find this."
But he'd looked for it, and he'd found it. And it was a hit. And so was Frank, everywhere he went, whatever he read.
I will miss Frank. I am very glad that so much of what he wrote has been collected. It will inform and delight readers as long as there are readers, which is something that can be said of few writers…and very few sports writers.
This segment aired on June 2, 2017.