The Unlikely Senators Who Thrilled Washington During WWII
11:36
Play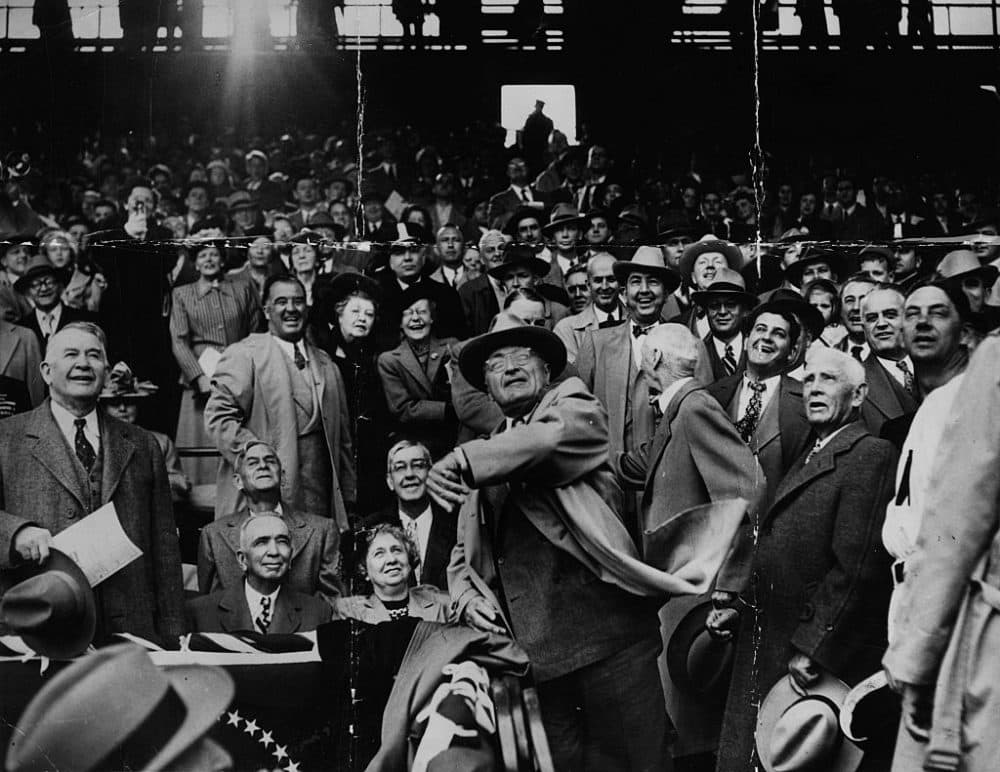 This article is more than 4 years old.
The 1945 Major League Baseball season began with a death.
"FDR had just died, and so, when the Senators had their home opener against the Yankees, a lot of them had black armbands — actually all of them had black armbands," says Fred Frommer, author of You Gotta Have Heart: A History of Washington Baseball.
Nobody had expected the '45 baseball season to be business-as-usual. After all, the United States was at war.
"There was a long tradition in Washington baseball history of the President throwing out the first ball at the home opener," Frommer says. "That didn't happen during the war because the President, obviously, was preoccupied with more important matters."
Talent was in short supply, as hundreds of major and minor league players were serving in Europe and the Pacific. Those who were available to play baseball were generally…
"Too old for the draft, too young for the draft or were 4-F," Frommer says.
In 1944, the Senators signed a guy who had been playing for the New York City Sanitation Department.
In 1945, the team found a prospect in an even more unlikely place: Walter Reed Hospital.
'I Wanna Play Baseball'
Bert Shepard had been a pretty decent minor leaguer before joining the Army Air Forces in 1942. His P-38 fighter plane was shot down over Germany, and German doctors amputated his right leg. After he'd spent nine months in a German POW camp, a prisoner exchange landed Shepard back in the U.S., waiting to be fitted with a prosthetic leg.
"And as he's recovering at Walter Reed, the undersecretary of war comes to visit him and says, 'What would you like to do when you get out of here?,' Frommer explains. "And he says, 'I wanna play baseball.' And the undersecretary of war was friends with Senators owner Clark Griffith and said, 'Hey, can you give this guy a tryout, just as a favor to me?' And they brought him along, and he actually did OK. And so they said, 'Let's make him a player-coach,' you know? And he pitched batting practice, and he pitched in a couple of exhibition games. But they never had any plans to really use him in a game."
Washington fans didn't expect much from their team, which might have been the least unusual thing about that season.
"There's an old expression about Washington, which is, 'First in war, first in peace and last in the American League,'" Frommer says. "And they finally reached that last place finish in 1944. So nobody really thought much of the Senators. In fact, that home opener, they play the Yankees who were always a dominant team. They lost to the Yankees, and it looked like, 'Here we go again. The Yankees will probably rise to the top, and the Senators will finish in 7th or 8th place.'"
Back in 1945, there were just 16 teams in the majors. In each league, 8th place was last place.
The Half-Deaf Outfielder
But from the start of that season, fans saw hope — or at least entertainment — in the team's new outfielder, George "Bingo" Binks.
"First off, he was deaf in one ear," Frommer says. "He was also very old for a rookie. He was a 30-year-old rookie. And he also was a very eccentric kind of player, in the sense that while he was a very talented ballplayer — lots of doubles and triples and stolen bases and those sorts of things — he wasn't very good on fundamentals. He would throw to the wrong base. He would bunt when the coach told him to swing away and he'd swing away when he was told to bunt. Those sorts of things."
Manager Ossie Bluege didn't know what to do.
"He kept saying he wanted to bench him, but he finally realized that he was too talented to do that," Frommer says. "But he would chew him out very often. And at the end of it, Binks would say, 'You know, I haven't heard a word you just said' and walk away."
V-E DAY
Soon after the season started, it began to look like Bluege wouldn't have to rely on players like Binks for too much longer.
"May 8 was the day the Nazis surrendered in Europe, and the Washington Senators were just the middle of the pack, 9-9, so really weren't giving any indication that there was going to be anything different than previous seasons."
"There's an old expression about Washington which is, 'First in war, first in peace and last in the American League.'"

Fred Frommer
Headlines the next day warned that the war wasn't over, and star athletes wouldn't be returning "for a long time to come." Still, a few players trickled back. In July, the Senators celebrated the return of outfielder Buddy Lewis, and Hank Greenberg started hitting home runs again for the Detroit Tigers.
By early August, things were looking up for the team in Washington.
"Yeah, they were doing pretty well. They were a few games out of first place. They weren't great, but they were over .500," Frommer says. "But the beginning of August, really, is a turning point for the team. They played five consecutive doubleheaders, if you can believe that. In Washington. In August."
Owner Clark Griffith had arranged for the Senators to finish their season early, so that he could rent out the stadium to Washington's pro football team.
"We can surmise that he really didn't think his team would be in the pennant stretch drive the last week of September," Frommer says.
If anything were to guarantee that, you'd think it would be five straight doubleheaders in Washington in August.
But that's not how things turned out. The Senators won the first seven games. And then…
"On the fourth day of these five straight doubleheaders, the Senators were down 14-2 to the Red Sox in the fourth inning. The bases were loaded. They had nobody left to turn to in their bullpen, so they brought in Bert Shepard."
Bert Shepard — the one-legged player-coach.
"He wound up saying later on that there was a lot of pressure on him in that one game because he thought that if he didn't pitch well, that the manager would get a lot of grief for giving a guy like him a chance," Frommer says. "And he said he didn't want anyone to use a leg as an excuse. He thought he could pitch just as well with the prosthesis, and he did."
Nobody expected the low-scoring Senators to come back from a 12-run deficit. And they didn't.
But with the bases loaded, Shepard stopped the Red Sox rally. The crowd of 13,000 fans gave him a standing ovation.
"He pitched the rest of the game, gave up only one run and he never pitched another game after that," Frommer says.
The President Returns 
"Amazingly, the Senators win nine of the 10 games," Frommer continues. "Far from wilting, they really kinda thrive in the heat. And they bolt past the Yankees into second place. And they're hot on the trail of the Detroit Tigers."
The very next day, the United States dropped an atomic bomb on Hiroshima. A little more than a week later, Japan surrendered, and on Sept. 2, the war was officially over.
"Within one week of that happening, President Truman comes to the ballpark. Picture, like, a sunny, hot, Saturday afternoon," Frommer recalls.
"So you have President Truman there, throwing out the first ball, smiling, posing for pictures. He even had his little motorcade drive around the field and wave to the fans. And everything is, sort of, back to normal. I think they really wanted to emphasize that point, both the government and the team, that, you know, the war is over and we can really kick back and relax and enjoy our national pastime again."
Two weeks later, on the last day of their season, Washington was at Philadelphia for a doubleheader. A sweep would put the Senators in a tie with the first-place Detroit Tigers. That's when George Binks returns to this story.
"Binks doesn't have his sunglasses, and it's a cloudy day, so you can kinda understand why. Well, the sun pops out from behind the clouds. Someone on the Athletics hits a fly ball center. Binks can't pick up the ball. It lands for a double, and that hitter eventually comes around to score the winning run.
"He did get some bad heat about that, unfortunately, and he said, 'In baseball, one day you're a hero, and the next day you're a bum.'"
Back then, there were no playoffs. The top team in each league would go to the World Series. But remember, the season wasn't over yet for any team but the Senators.
"So they had to just sit there and watch — back in those days listen — to games on the radio and hope that the Tigers would hit a skid. It turns out that the Tigers did lose a game here and there," Frommer says. "And then the very last day of the season, the Detroit Tigers are playing in St. Louis for a doubleheader. And if the Tigers were to lose both games then the Washington Senators and the Tigers would finish in a first place tie and a one game playoff would determine who would win the pennant."
It was a long shot. But that didn't stop notoriously tight-fisted Senators owner Clark Griffith from shaking some money loose.
"For somebody who was not optimistic enough to even have his team play the last week of the season, once the team was competitive and was in this battle for first place, all the sudden his tune changed and he was very confident that they were going to win the pennant. And so he put in some grandstands that had been taken out for football. They re-sodded the field. But all those plans were for naught, unfortunately.
"Hank Greenberg comes up in the ninth inning and hits a grand slam home run to win it for the Tigers. It was kind of an anti-climactic end for the Senators. They really should have been playing that final weekend along with the rest of the American League."
The Aftermath 
By 1946, George Binks was out of the starting lineup and Bert Shepard was sent down to the minor leagues. Thanks to his performance in that August doubleheader, his lifetime major league ERA would stand at 1.69.
With the stars back from war, neither Binks nor Shepard would ever get anywhere near as close to the World Series.
And neither would the Washington Senators. They went back to their losing ways before leaving town for Minnesota in 1960. Another team called the Washington Senators would lose some more and leave for Texas in 1971.
Leaving Fred Frommer to say, "If only…"
"You know, this would have been a great moment — in fact, if the Senators had won the pennant, you know who they would have played in the World Series that year? Chicago Cubs."
The Cubs, of course, lost to the Tigers in 1945. It was the last time they'd even make the World Series until they won it all in 2016.
Which leaves Washington with the longest championship drought of any major league city.
"They haven't won a World Series since 1924," Frommer says. "Now, it's true that 33 of those years there was no team here at all, but that makes things even sadder for Washington fans."
For more, check out Fred Frommer's Washingtonian Magazine story, "How a Half-Deaf Outfielder, a One-Legged Pitcher, and a Team of Misfits Made a Run for the World Series."
This segment aired on June 10, 2017.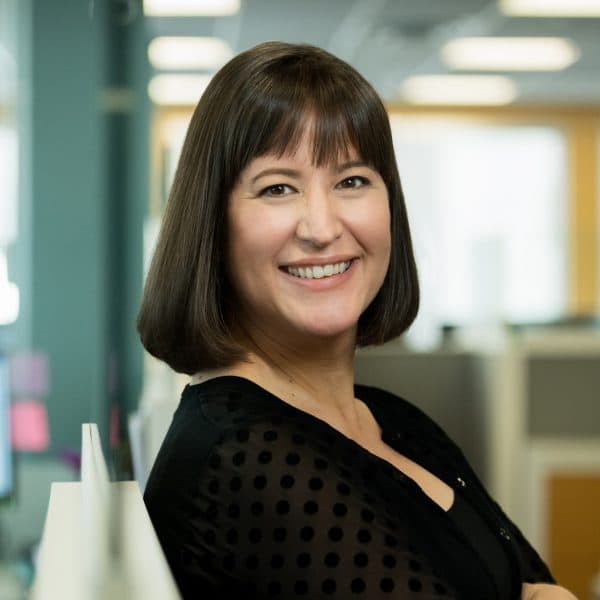 Karen Given Executive Producer/Interim Host, Only A Game
Karen is the executive producer for WBUR's Only A Game.