Littlefield: A Tiant, Marichal Doubleheader Is Greater Than Its Parts
Play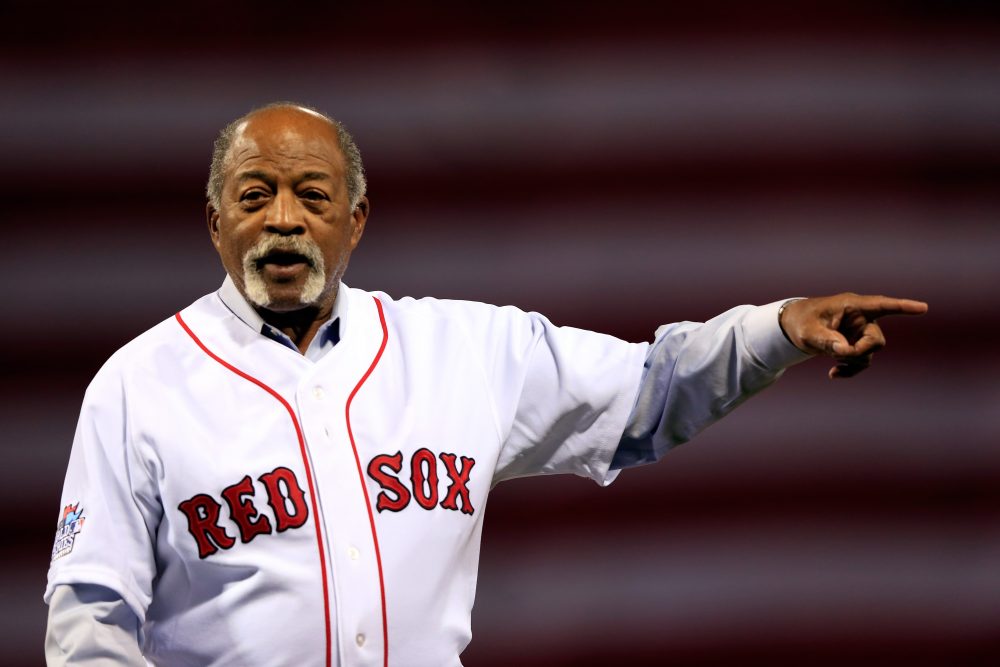 This article is more than 5 years old.
An old friend and mentor, English teacher and baseball coach, sent me a card recently.
"I had seven doctors' appointments in five days last week," he wrote. "That means two doubleheaders. When's the last time you saw a Major League doubleheader? Two admissions don't count."
I don't know when the last time was. I do know that in 1974, I saw a doubleheader in which Luis Tiant started one game for the Red Sox and Juan Marichal started the other one.
I don't know who won either game. Tiant probably prevailed. He won 22 games that year. Marichal may not have gotten a decision. He was in the next-to-last year of his Hall-of-Fame career, and he won just five games in his only summer in Boston.
But that's beside the point. People fortunate enough to be in Fenway Park that day got more than two games for the price of one.
They got Tiant, who would begin his windup, then casually turn and thoughtfully count the crowd in the bleachers before whirling around to release the ball. He'd once had a great fastball. By 1974, he'd replaced it with a great imagination and an intricate repertoire of swivels and shakes. Fans loved them. Hitters probably hated them.
And they saw Marichal, whose leg kick was so high that he sometimes looked as if he might tip over backwards and tumble down the back of the mound toward second base. He never did, of course. He was a magnificent control pitcher. An artist. And never mind that in 1974 he was an artist with a diminished pallet. If you were paying attention during the years Marichal pitched for the Giants, you'd know that he'd won 20 or more games six times. The Red Sox were fortunate to have him, even in the twilight of his brilliance.
And those of us attending that doubleheader were lucky as well. We witnessed the contortions of Tiant at his best and the presence of Marichal, and who cared if he'd been better a few years prior? He was Juan Marichal.
I've already said I don't recall if Tiant won his game or if Marichal won his. I don't even remember against whom the Red Sox were playing.
I suppose I could look it up, but what for? What I remember was how lucky I felt to be able to see those two pitch on the same day for the same team. Otherwise I'd perhaps have had some inclination to root against one of them. It might have been impossible. And I remember feeling as if I was in the presence of greatness within the context of baseball, and maybe a little outside it, because both Luis Tiant and Juan Marichal seem significant beyond the game: the former for his diverting twitches and hitches and nods toward one or both foul poles before suddenly deciding to throw the ball over the plate, the latter for his mastery and his dignity.
I wrote my friend back. I told him what I remembered about that doubleheader.
I hope it helped.
This segment aired on July 7, 2017.