3 Stories: Youth Football Decline, Goodell Extension, LLWS
09:37
Play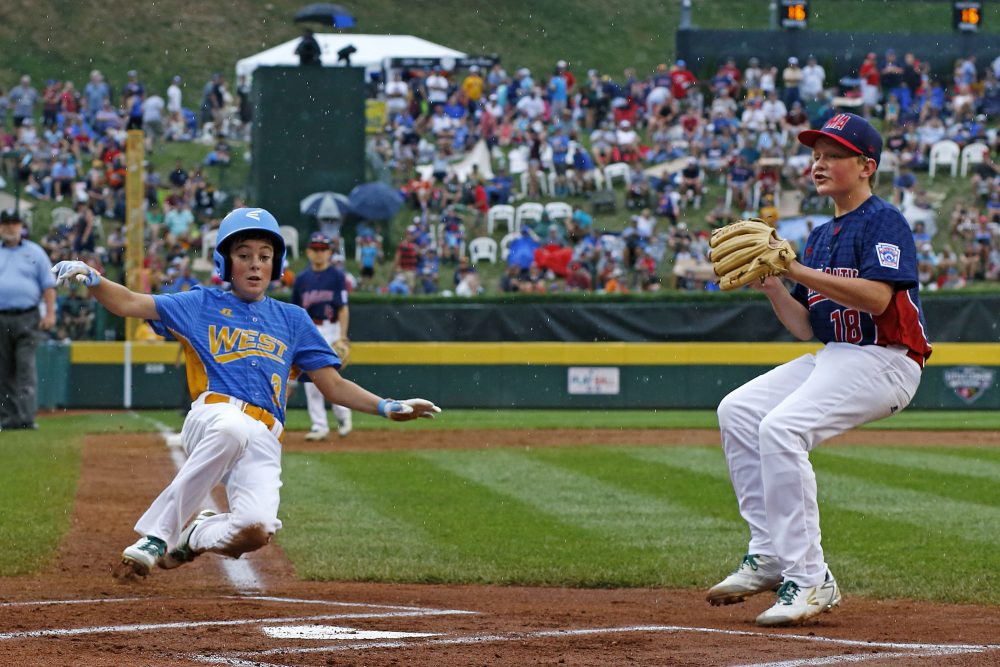 This article is more than 3 years old.
It's the biggest stage in the little leagues.
This weekend, the Little League World Series will come to a close and a new champion will be crowned. But should a tournament of 12-year-old pitchers and hitters be nationally televised?
That and more on this week's edition of "3 Stories You Should Know."
Julie DiCaro, a host at Chicago's 670 The Score, and Will Leitch of Sports on Earth joined Bill Littlefield.
1. Youth Football Participation
Several reports have come out recently examining the state of youth football in the U.S. High school football enrollment is down 4.5 percent nationwide over the past decade, though some states have seen increases. Meanwhile, one Chicago suburb just canceled a youth tackle football program due to low registration numbers. Julie DiCaro takes a look at what's contributing to the changes.
Obviously there are a lot of reasons for it. Some districts having changing demographics. Or if you live out in the suburbs like I do, there are always new teams starting and poaching players from old teams. ... You have to ask the question, 'Are parents finally starting to pull their kids out of this sport because of the threat of injury?'
2. Roger Goodell's Contract Extension
It's looking like Roger Goodell will be sticking around the NFL for a while. NFL owners are reportedly on track to extend the commissioner's contract through 2024. How will he handle the increasing number of crises the league is facing? Will Leitch has some thoughts.
There's a ton of problems that are going to require a creative, inventive, imaginative mind to move the NFL to the next step. The NFL has decided that that person is Roger Goodell. ... Of course the reason for this is — for all of these issues that the NFL has to deal with, really the 32 NFL owners only care about one: Are we making more money than we were last year? And so far, the answer to that under Goodell's reign has been 'yes.'
3. Little Leaguers On TV
On Sunday in Williamsport, Pennsylvania, one Little League baseball team will take the title of world champion in a nationally televised game. But Bill Littlefield thinks the tournament shouldn't be on TV.
This week I visited a friend who's been watching that Little League World Series on TV. He used to coach high school baseball. He was very excited, told me some of the little league teams that he'd seen could've beaten some of his high school teams and he's enjoying the whole thing very much. I, however, continue to think televising the little league tournament is a bad idea. It's too much hoopla, too early. Not in terms of pressure, but in terms of telling these kids, 'Hey, something really important is happening,' even though you're 12 years old.
More Stories You Should Know
This segment aired on August 26, 2017.