'185 Rounds In 185 Minutes': The Bare Knuckle Fight That Made History
Resume
If you ever find yourself walking down the streets of Virginia City, Montana, as I did just a month or so ago, you'll find remnants of the Old West — former saloons and assay offices from the gold rush of the 1860s. Tourists eat ice cream in weathered buildings and walk past cases filled with wedding gowns of brides who came west for marriage.
Near the far end of town, there's a little house, remarkably well preserved. The plaque on the front says this was the former site of Leviathan Hall — where the "longest documented bare knuckle fight" was held on Jan. 2, 1865.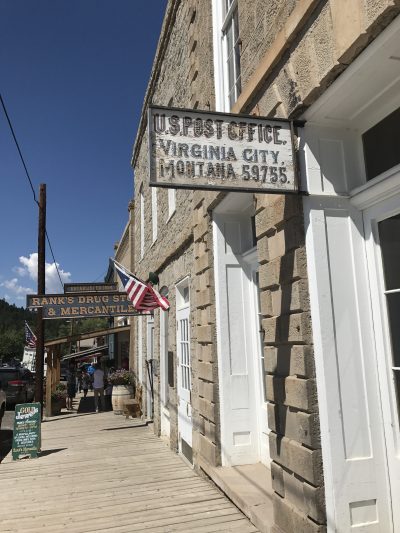 Bare knuckle fighting eventually morphed into what we now recognize as boxing, and it seemed odd, to me, that such a thing would have taken place in a town that today, seems so remote. But come to think of it, Virginia City might have been the Las Vegas of the 1860s.
Con Orem v. Hugh O'Neil
On Jan. 7, 1865, the Montana Post dedicated its entire front page — six columns, more than 5,500 words — to the ...
Great fight between John C. Orem and Hugh O'Neil for $1,000 a side, in gold, and ring money.
They say that history is written by the victors. In this case, history was written by Thomas Dimsdale, editor of the Montana Post and friend of the hometown favorite:
John Condle Orem, or, as he is generally termed, Con Orem, was born in 1835, in Carroll County, Ohio.
Thomas Dimsdale was effusive in his praise of the Ohio-born Orem. (Dimsdale himself was born in Thirlsby, England.)
He spent most of his leisure time in the Rocky Mountains, buffalo hunting and shooting game. ... In this way, he became quite an expert with the rifle and Bowie knife, and has had many a hand-to-hand encounter with Old Bruin.
Orem was the veteran of many fights, including a loss against Owen Geohegan, though Dimsdale clearly felt that result was suspicious.
After fighting 19 rounds, in 23 minutes, the mob broke up the fight on pretence (sic) of a foul, the referee, with a revolver looking into his ear, deciding against Orem.
Dimsdale tells us far less about the challenger, an Irish miner by the name of Hugh O'Neil. Except that ...
He has more than once settled the pretensions of some tough customers in the outside world in a style which boded no good easy times for any future opponent.
Maybe Dimsdale liked rooting for the underdog. Hugh O'Neil had 53 pounds and 2 inches on Con Orem.
Leviathan Hall was already considered huge, but it was enlarged for the fight — with a lean-to added around the part of the building closest to the ring. A brass band provided the pre-fight entertainment.
In some ways, the fight was not so different from those you'd see today. O'Neil, the Irishman, wore green shorts ...
With the old Harp and stars and his name embroidered in full.
While Orem wore ...
The stars and stripes with the eagle, and bearing the motto "may the best man win."

At 20 minutes to 2 o'clock time was called; and quickly each man toed the scratch and began.

Round the 1st — was short and lively — Con got in his right on the ribs receiving a facsimile from Hugh. The men closed for the fall and after a severe struggle both fell; Con undermost.
Under the London Prize Fight rules, the round didn't end until somebody was on the ground. And because no one seemed to mind if a fighter went down just to have a rest, a round might end in seconds ... or, it could go on indefinitely.
The fight would be over when one man – or both — could no longer continue.
This fight really started getting going in the third round.
First knock down for Hugh. Loud cheers from O'Neil's friends, and offers of three to one, in hundreds against Orem.
No End In Sight
By the end of the 17th round, both men were pretty bloody.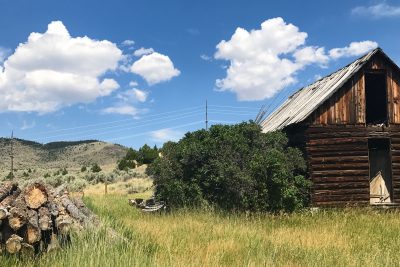 Heavy mauling from the word "time;" Con popped in his right on Hugh's olfactory department, which brought the ruby in a shower.
Was the end near? In a word: no.
40. A sounding crash from Con's right under the left arm-pit; Hugh made for his man, and as Con was slipping down, assisted the operation by a nasty rap on the back of Con's head.
I might be reading into things, but this is where it started to seem as if Hugh O'Neil had quite enough of Con Orem intentionally falling down to end the round.
But, strategy is strategy, and you stick with what works, right?
So, the fight wasn't over, yet. Not nearly.
126. O'Neil's left eye closing; nothing but misses registered; Orem slipped down.
By the 137th round, O'Neil was "failing." By the 168th, Orem was "getting faint." But neither man would concede.
'Bets Off — Ring Money Divided'
Finally, after O'Neil dominated the 180th through the 185th rounds, but didn't have enough left in the tank to put Orem down, the men who were attending to the fighters had had enough.
A sudden feeling seemed to animate the backers of both men … and the referee was called on by both parties to get the matter arranged. This was accordingly effected to the joyous satisfaction of every true blue present. Bets off — ring money divided.
The brass band likely struck up a lively tune, assuming the tuba player hadn't gotten tired and headed home. Ring money divided. Wagers returned. Everyone was happy except for the two men who endured 185 rounds without a winner.
Con Orem seems to have come out of it OK. An ad in the following week's Montana Post reminded residents of Virginia City that Orem, owner of the Champion Saloon, was offering "private lessons in boxing and sparring once a week."
Hugh O'Neil wasn't as fortunate. A notice in that same issue announced that his friends were planning a benefit in his honor.
They are determined to make up for him a sum sufficient to leave him on the sunny side of "square" instead of in debt.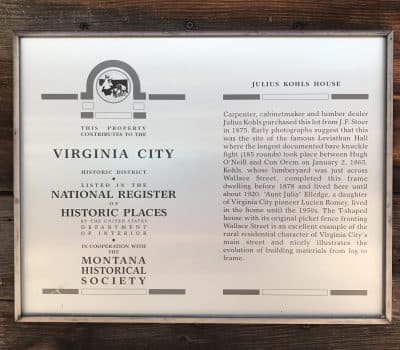 '185 Rounds in 185 Minutes?'
But in all the care Dimsdale took to record a round-by-round account of the fight, he neglected the one detail that matters most to history: the time the fight ended. Bare knuckle fights were ranked not by number of rounds, but by duration.
Dimsdale wrote that the Con Orem withstood ...
185 rounds in 185 minutes.
But this seems like poetic license. In the decades after the match, the legend grew. Some said the fight wasn't called off until after midnight.
Best guess is that the fight lasted not 3 hours and 5 minutes, as Dimsdale suggested, but somewhere around 5 hours and 30 minutes, meaning that Con Orem and Hugh O'Neil undoubtedly set the record for number of rounds, which matters not a bit, and probably set the American record for duration — unless that record belongs to J. Fitzpatrick and James O'Neil who fought for 4 hours and 20 minutes in Berwick, Maine, in 1860.
But all of that couldn't possibly fit on a plaque on the side of a little house, built where the great Leviathan Hall once stood, and where tourists are told about two men — otherwise forgotten — who may have fought the longest bare knuckle fight in history.
---
Thanks to our voice actor, Mike Lovell.
This segment aired on September 1, 2017.