3 Stories: Baseball Debates, NFL Running Backs, Athletes Rank Journalists?
08:52
Play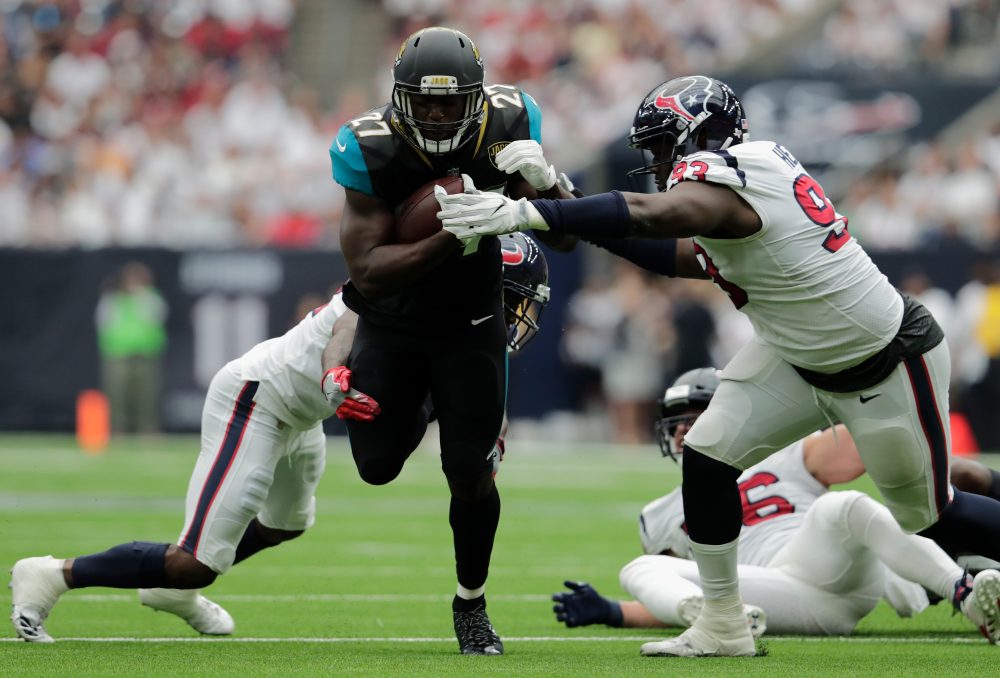 This article is more than 3 years old.
Want more Only A Game? Follow along on Facebook and Twitter.
---
The numbers stack up against NFL running backs: on average they have the third-lowest salaries in the NFL, the second-shortest careers and highest rate of appearances on the injured reserve list.
So why would any aspiring football player want to be a ball carrier?
That and more on this week's edition of "3 Stories You Should Know." Craig Calcaterra of NBC Sports and Charlotte Wilder of SB Nation joined Karen Given.
1. Debating Baseball's Records
The Cleveland Indians recently broke the MLB record for most consecutive wins ... or did they? Some argue 22 was the magic number, while others believe baseball history says otherwise. Craig Calcaterra is reminded once again of how difficult reaching baseball consensus can be.
There are a lot of arguments one side or the other on which record counts, and I'm not going to get into the complicated reasons for each one, but what fascinates me about this is how, once again, baseball lends itself to having a finite event and a finite number lend itself to debate. People can't decide whether 26 or 21 is better, just like they can't decide whether, with home runs, 73, 62, 61 or 60 is better. It's amazing that baseball does this all the time.
2. Rise Of The Running Back?
Given the stats, you'd think athletes would shy away from the running back position. But a recent piece from Sports Illustrated's Jacob Feldman takes a closer look at why more running backs are thriving in the NFL today than were a decade ago. Karen Given still wonders why anyone wants to play the role.
Running backs in the NFL, on average, have the third-lowest salaries, ahead only of fullbacks and long snappers. Their careers are the second shortest — only two years and five months. They're placed on injured reserve twice as often as any other position, and, yet, this position is super popular. There's lots of kids who want to play it. And so, I'm back to: why?
3. Ranking The Top 100 ... Sports Journalists?
With the start of the NBA season approaching, media outlets are releasing preseason player rankings. These annual lists are ubiquitous, but what if the players flipped the script? That's what Portland Trail Blazers guard C.J. McCollum suggested on Twitter:
Charlotte Wilder weighs in.
I saw this, and I was immediately like, 'If I am not No. 1, I did not go to liberal arts school for this.' No, I — there's no way I would be No. 1. But, I did just think it was this really interesting dynamic where social media has presented this new way that athletes and journalists can interact, and it was sort of like breaking that fourth wall.
More Stories You Should Know
This segment aired on September 15, 2017.