Surfing In Florida, Skiing In Brazil And Other Odd Sports Combos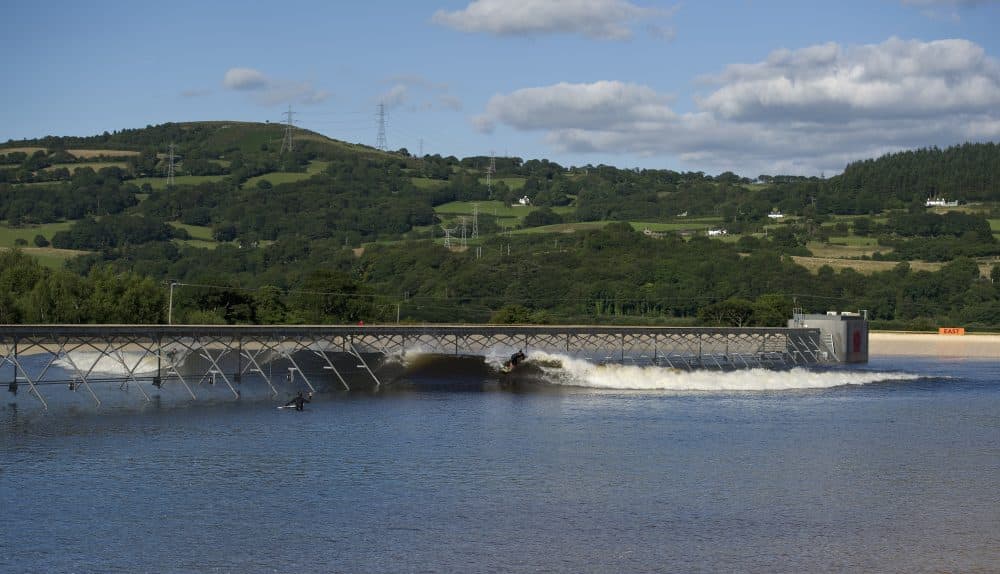 This article is more than 1 year old.
When you think of surfing, you think of waves. Big waves. It's what gets so many surfers flocking to places like Southern California and Hawaii each year.
But one place that isn't known for big waves is Florida, and that got surfer Kelly Slater thinking: if Florida can't have its own waves, why not make them?
It's Slater's newest man-made wave park, and it's set to open in 2019 in West Palm Beach, Florida.
He's already constructed a similar park in the middle of California's Central Valley.
Slater's plan for Florida got us thinking about other ways technology has brought sports to new locations.
Outdoor Ice Skating in California
The heat makes outdoor ice skating difficult in Southern California. But in LA, people can lace up their skates and hit the ice.
In Santa Monica, where the city's record low temperature is still above freezing, there is, somehow, ice, and there is ice skating.
Skiing In Brazil, The Netherlands And More
Brazil is known for its rain forests, mountains and beaches. Not snow — at least not until recently, sort of.
In São Roque, Brazil, fans of winter sports have transformed a mountainside into a ski park. It may not have real snow ... but you can still fall down.
Meanwhile in China, the UAE, the Netherlands and elsewhere, skiers are going inside.
Olympic Canoe And Kayak Slalom In The Summer Olympics
The canoe and kayak slalom made its Olympics debut at the 1972 Munich Games. (It's the event where paddlers navigate through rapids.)
Here's the problem: most cities do not have a river with rapids suitable for slalom. So for the Munich Games, an artificial rapids course was built in nearby Augsburg.
Forty-five years later, the Eiskanal Augsburg is still open.
And artificial courses have been used for the Barcelona, Sydney, Athens (see below), Beijing, London and Rio Games.
Building infrastructure to overcome weather in sports isn't new. But it seems like each year there are more ways to bring new sports to new places.
And there may even be more changes ahead: there's even talk of using chemicals to prevent rain. But that's another story...