Littlefield: From Ballpark To Bowling Alley, Mookie Betts Does It All
Play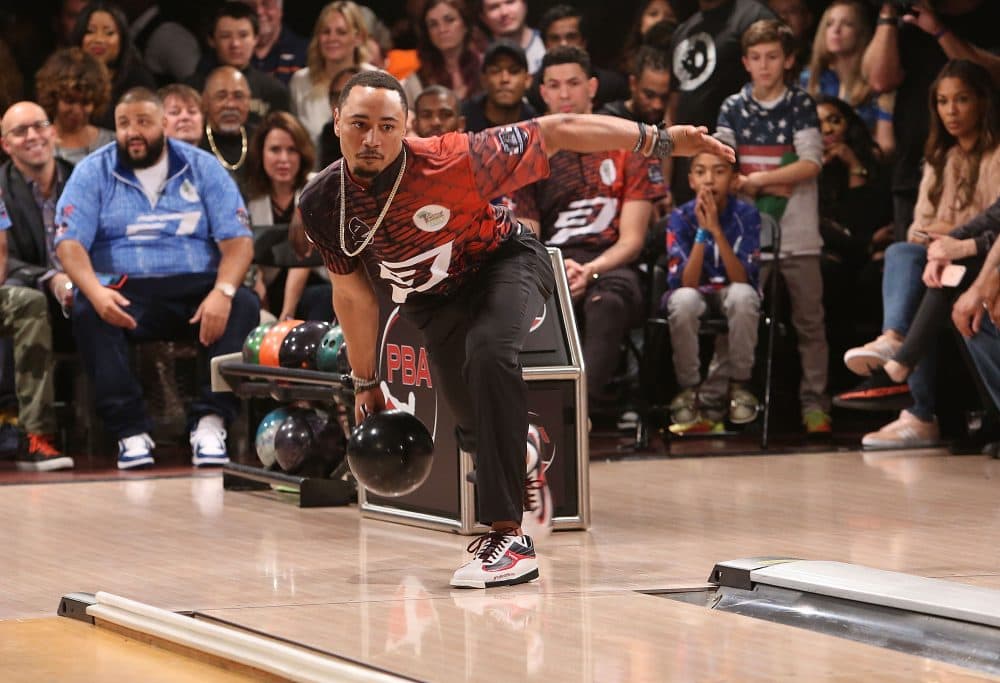 This article is more than 5 years old.
In the final qualifying round of last weekend's World Series of Bowling in Reno, one competitor particularly impressed Bill Littlefield. He thinks you might recognize that competitor's name.
Some people do just one thing well; some people do a lot …
I'm thinking of a trainer by the name of William Mott.
In '95 and '96 he was the best by far.
He trained a horse that rarely lost. The horse was named Cigar.
I asked Bill Mott one early morn about his choice of work.
He looked at me as if I was a witless sort of jerk.
And then he told me, "Look, you may not think that this is true,
But it's about the only thing that I thought I could do."
Perhaps he was just kidding. That most likely is his style.
He seems a modest sort of guy. He said it with a smile.
But maybe it was partly true. Who knows? Not me, I'm sure.
Regardless, he's a champion. His triumphs will endure.
But there are also sports folks who do more than one thing well …
And not just well, but splendidly, as I will happ'ly tell.
You've heard, perhaps, of Mookie Betts. If not, I'll let you know
That he plays ball for Boston. He can hit and run and throw,
And hit with power sometimes, too. He is good as it gets.
And how could it be otherwise? His name is Mookie Betts.
And just the other day he demonstrated with a flair
Contempt for bowling's second best, and that would be a spare.
For Mookie Betts, the baseball player, bats .292,
But as a bowler, Betts is better. That's no lie. It's true.
In Reno, while a crowd looked on at Bowling's big World Series --
A crowd that knew who Mookie was and therefore made no queries --
He calmly rolled 300, which is difficult to do.
That's even if you're in the bigs and hit .292.
Oh, elsewhere people struggle to be good at just one thing.
They strive without a thought of glory or a Series ring.
They might aspire to be great, as perfect as it gets,
But they can only dream of being as good as Mookie Betts.
He's played for mighty Boston and he makes a lot of money.
And now he's bowled 300, which might almost strike me funny,
Although I guess if he'd missed once, and had to make a spare,
It might be easier to take, and somehow feel more fair.