Thanksgiving Leftovers Show
How Fighter Heather Hardy Learned To Take A Punch
02:27
Play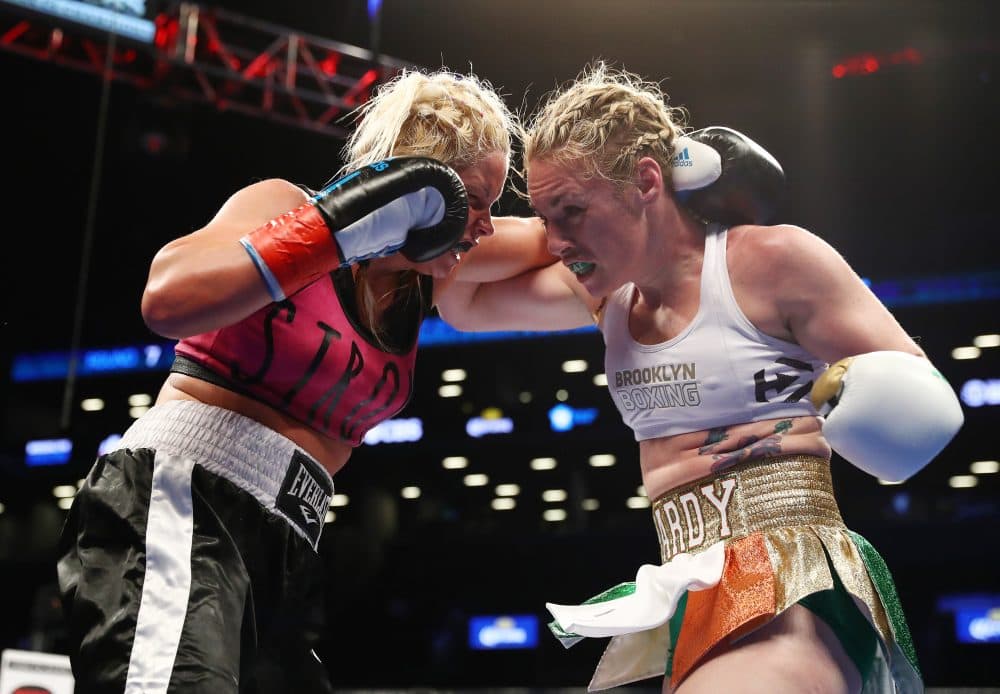 This article is more than 1 year old.
This story is part of Only A Game's Thanksgiving Leftovers Show. Find the full episode here.
When Heather Hardy talks about growing up in a small, Brooklyn neighborhood, it sounds like a scene from a movie. You know, like, maybe a movie based on a Broadway musical based on Shakespeare's most famous tragedy.
"You could pass the salt to your next door neighbor through windows," Heather says. "The houses are right on top of each other. It's mostly second and third generation Irish immigrants. We kinda came and settled and nobody ever leaves.
"I always say if you throw a rock in the street you hit two of your cousins before it hits the floor."
And this is where Heather's story differs from "West Side Story." Because there were a lot of fights in her neighborhood while she was growing up, but it wasn't two groups of hooligans beating each other up. Everybody was in the same group.
"Everybody's older brother is your older brother. Everybody's older sister is your older sister," Heather says. "So whether it's 'cause you're caught smoking cigarettes on the corner or drinking beer in the park, everybody kinda took a whooping by the time you were a teenager."
"So I assume you don't remember the first time you got punched in the face?" I ask.
"Oh, my gosh, no way. I couldn't even tell you who was the first one who did it," Heather says with a chuckle.
"Has that served you well in boxing?" I ask.
"Yeah. I always say one thing I bring in the ring — and I still say it to this day — is I can get punched in the face real good. I'm good at getting punched in the face."
Heather says her neighborhood has always been about survival — not growth or change. But now that she's a single mom raising a kid on her own, she wants her daughter to pursue her own dreams.
"So she's not putting on gloves any time soon?" I ask.
"No, she's into art and theater and music and drama and animals and marine science and all the things her mama isn't," Heather says.
This segment aired on November 25, 2017.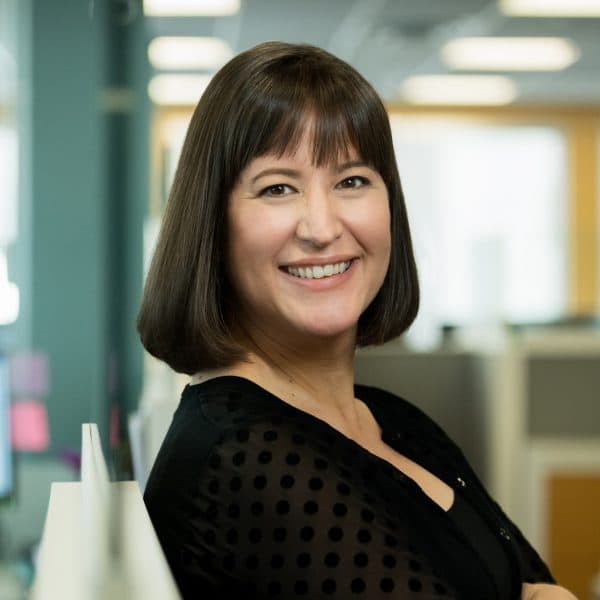 Karen Given Executive Producer, Only A Game
Karen is the executive producer for WBUR's Only A Game.