Latest Show: Thanksgiving Leftovers
Play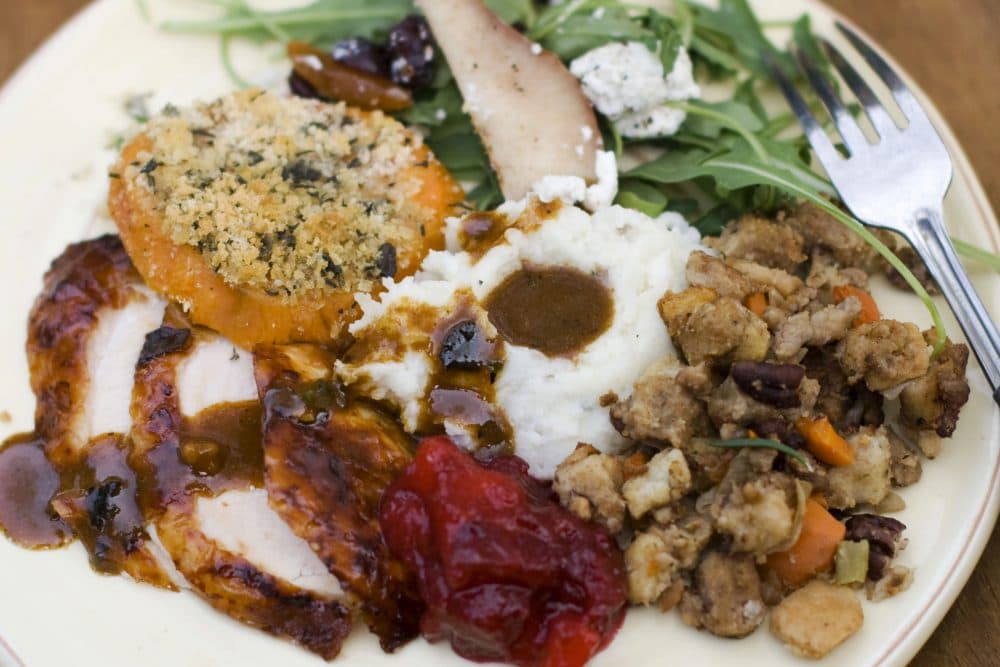 This article is more than 5 years old.
This week on Only A Game, a smorgasbord of "leftover" stories that didn't fit it into past episodes. A world-record paddler takes a detour to meet a rock star. A future boxing champ learns to take a punch on the streets of Brooklyn. An American basketball player bakes bread "with" Van Morrison. NBA journeyman Jason Collins gets some advice from President Obama. And more. Join us!
Subscribe to the Only A Game podcast on Apple Podcasts, NPR One or Stitcher.
---
Ted Williams And His (Perfect) World Series Prediction
Ted Williams, not usually known for understatement, delivered one of the great understatements of all time when he told sportswriter Joel Alderman that Don Larsen was going to be "real tough" in Game 5 of the 1956 World Series.
A World Record Paddler's Rendezvous With Rock Royalty
Dana Starkell encountered frightening soldiers, tropical storms and dangerous surf on his record paddle. But he also met one of his heroes.
The Story Of An Accident, A Porsche 917 And Steve McQueen
Between 1966 and 1975, one in three Formula One and other top circuit drivers died. Brian Redman survived, but he lost something precious along the way.
A 61-Year-Old Rookie's Not-So-Swanky Minor League Digs
Evan Katz fulfilled his dream of becoming a professional ballplayer when he signed with the White Sands Pupfish of the independent Pecos League. His first night as a pro, he slept on a foldout couch.
How Fighter Heather Hardy Learned To Take A Punch
"I always say one thing I bring in the ring — and I still say it to this day — is I can get punched in the face real good. I'm good at getting punched in the face," Hardy says.
American Hoopster In Ireland Bakes Bread 'With' Van Morrison
Before he was the head coach of the Irish men's national basketball team, Pete Strickland was a professional player in Cork ... and an aspiring bread baker.
The NFL Lineman And The Football Coach Who Fought Side By Side In Vietnam
Former NFL lineman and Marine commander Ernie Cheatham came off as big and scary. Yet in 1967, one young captain decided to write Cheatham a critical letter. Much to the young captain's surprise, he was promoted.
How The NBA's Tom Meschery Became Friends With Wilt Chamberlain
Tom Meschery tells the story of a double date with Wilt Chamberlain that almost — but didn't — happen.
Charlie Pierce: The Week In Sports
Bill Littlefield and Only A Game analyst Charlie Pierce discuss Colin Kaepernick, the ongoing FIFA corruption scandal and "The Greatest Sports Story We've Ever Told."
The Tire Ad That Helped Turn A Wisconsin Basketball Player Into An NCAA Critic
After he slipped on a large sticker in Las Vegas, a Wisconsin basketball player decided to speak out against the NCAA. He quickly discovered it wouldn't be so easy.
Former NBA Player Jason Collins Gets Advice From A President
Jason Collins was still a free agent when he attended the State of the Union in 2014. President Barack Obama wanted to make sure he was ready to play.
This segment aired on November 25, 2017.