How The Ryder Cup Went From Predictable To Sublime
07:38
Play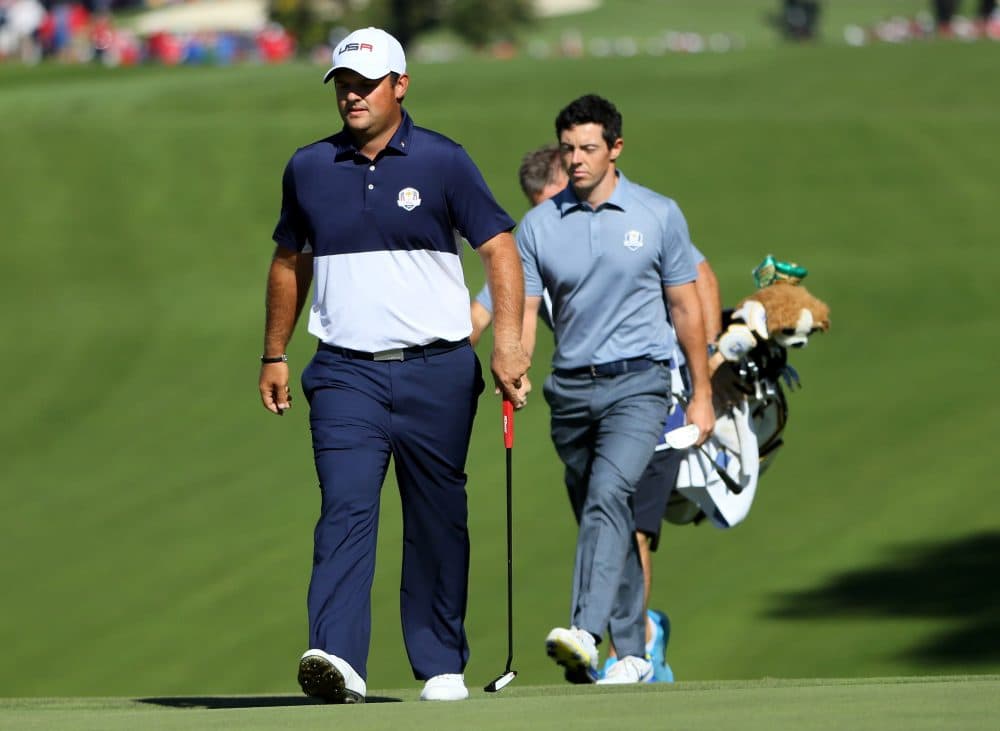 This article is more than 3 years old.
It's not quite accurate to say that for many years, nobody but the golfers involved paid much attention to the competition known as the Ryder Cup. It was monotonous. The U.S. team almost always won.
It is true that interest in the event got a serious shot in the arm in 1987, when the U.S. team lost the trophy at Muirfield Village in Dublin, Ohio, on what some in the U.S. golf community consider sacred ground:
Story continues below
Subscribe to the podcast
"And the Euros danced on Jack Nicklaus's green," golf writer and historian John Feinstein says. "That's when it really first ratcheted up to another level."
"Until then, it was something that you wanted to play in, it was an honor to represent your country, you wanted to win," he says. "But if you said to a player, 'Hey, you can play in the Ryder Cup this year or in one of the Majors,' it wasn't even close."
The Ryder Cup began in 1927, as a competition staged every other year between the best U.S. golfers and the best golfers from Great Britain. It features teams, obviously, which is unusual in golf. It also employs match play, meaning that a golfer's total score means nothing — it's all about winning more holes than the guy you're playing against.
The U.S. captured that first Cup. The U.S. also successfully defended or reacquired the Cup in 19 of the next 23 competitions. It's perhaps a testimony to the stoicism of the Brits that they kept showing up.
Team Europe Makes It A Competition
But a contest between a hammer and a nail lacked suspense. So in 1979, European golfers joined the Brits, and then from '85 through '89, the Brits and Europeans established a winning streak.
"When the U.S. started losing, it became a bigger deal to fans, to the media, and to the players," Feinstein says. "And in 1991, which is known as 'The War By the Shore,' a nickname I hate, the U.S. players showed up wearing camouflage. This was the start of the first Iraqi War, and they were trying to send a signal: 'We're going to war to get the Cup back,' which I thought was kind of stupid, to be honest with you. It's a golf tournament."
No argument here, John, though in '91, at which point the Europeans had possessed the trophy for eight years, it was a raucous event, at least by normal golf tournament standards.
"That was the first Ryder Cup where the fans got out of hand," he says. "I mean, there'd always been partisanship — rooting for your team to win -- but in '91, some of it got out of control. There were people saying things to the European players that were inappropriate."
"Inappropriate" is a relative term, of course. Probably nobody shouted "Miss!" at the top of Colin Montgomerie's backswing. Still, "inappropriate" and "relatively rowdy" apparently worked. Just ask Team Europe's Bernhard Langer:
"Bernhard Langer has had one of the great careers in all of golf — Hall-of-Famer, won the Masters twice, has completely dominated the Senior Tour for the last ten years," Feinstein says. "The thing he's remembered for most is the six-foot putt he missed at Kiawah."
"You don't want to be that guy," Feinstein says.
'The Only Event In Golf Where Your Legs Will Shake On The First Tee'
Maybe not wanting to be "that guy" is what Davis Love, then a rookie playing for the U.S., had in mind at the beginning of the '93 Ryder Cup, held at Wishaw, Warwickshire.
"Tom Watson was the captain," Feinstein says. "And there were four rookies in the room. And he said, 'Gentlemen, I'm gonna warn you: this is the only event in golf where your legs will shake on the first tee.' And Davis said, 'Ah, come on. I've played in all four Majors. I teed it up at Augusta for the first time. I know what that's like. This is no big deal.'
"And he's walking to the first tee the next morning, and he and Tom Kite are playing against Seve Ballesteros and Jose Maria Olazabal, arguably the greatest Ryder Cup team in history. And they're walking between the fans, and the fans are all chanting and singing. And Ballesteros and Olazabal are walking like they're attached on a string, side by side. And Davis was supposed to tee off on number one. And he looked at Kite, and he said, 'Hey, Tom. Why don't you take the odd holes?' Meaning that Kite would tee off on No. 1, because Davis' legs were shaking."
The U.S. won that one, too, so Love's legs must have stopped shaking once he'd begun walking down the first fairway. But the European team won two of the next four encounters, and six of seven between 2002 and 2014. The competition had become a defense of national something — whether pride or just golf perhaps depends on your point of view — but the Ryder Cup had come to matter a great deal, especially to the players.
'The Greatest Singles Match Ever Played'
Team Europe's Rory McIlroy, currently ranked tenth in the world, would likely agree. At the 2016 competition at Hazeltine National Golf Club in Minnesota, McIlroy played himself into a lesson about winning not being everything:
"On the last day at Hazeltine, Rory McIlroy and Patrick Reed played what I think is the greatest singles match ever played," Feinstein says. "The level of golf, the level of emotion — was just unreal."
"Rory birdied 5, 6, 7 and 8, and lost ground," he says. "That's how good the golf was. And Patrick Reed ended up winning the match, 1-up, which was the key match to the U.S. winning on Sunday."
McIlroy had previously told John Feinstein that his dream was to never lose a Ryder Cup singles match.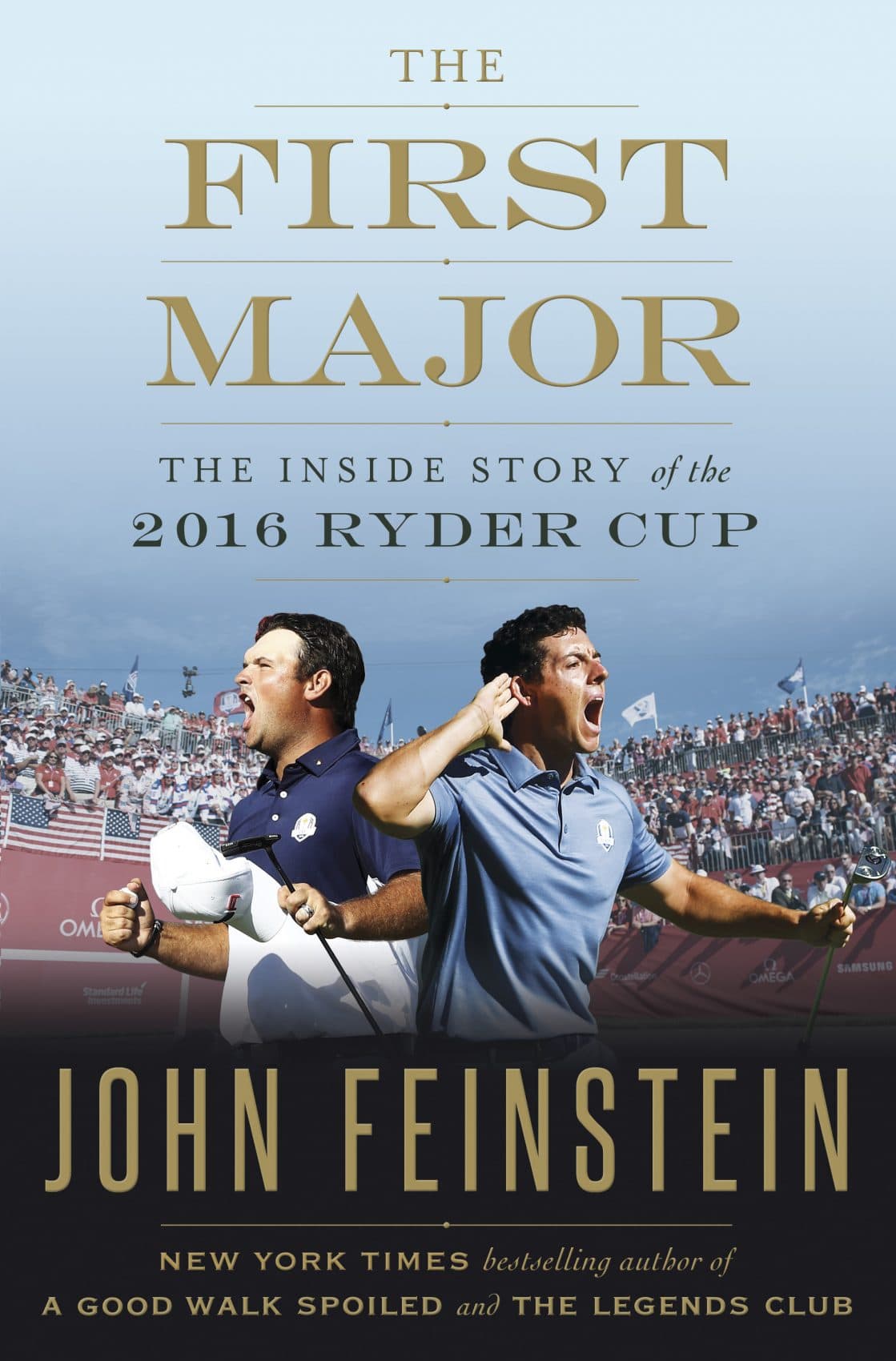 "And so, when I saw him, I said, 'Jeez, I'm sorry that that went away today, in addition to your team losing,'" Feinstein recalls. " And he said, 'You know, John, I felt very disappointed to lose the match. But I know that I'll look back and say, 'I was part of something incredibly special and unique. And I wish I'd won, but I'm really glad I was part of that match.' And how often do you hear that from somebody who had just lost a competition?"
Point taken. And the larger point, according to John Feinstein, is that the Ryder Cup has assumed ever more importance in the imaginations of great and potentially great golfers.
"If you go back 20 years, and you ask a player, 'When you were growing up, and you were alone on the putting green, and the sun is going down, and you're about to go inside…' Most players would tell you — they'd say to each other, 'OK, make this putt, you win the Masters. Make this putt, you win the U.S. Open,'" he says. "With this generation of players, many of them at that moment alone on the putting green will say, 'Make this putt to clinch the Ryder Cup.' So I think as these younger players who have grown up looking to the Ryder Cup as a huge event keep coming along, the Ryder Cup's only going to get bigger."
Read more about the 2016 Ryder Cup in John Feinstein's book, "The First Major."
This segment aired on December 2, 2017.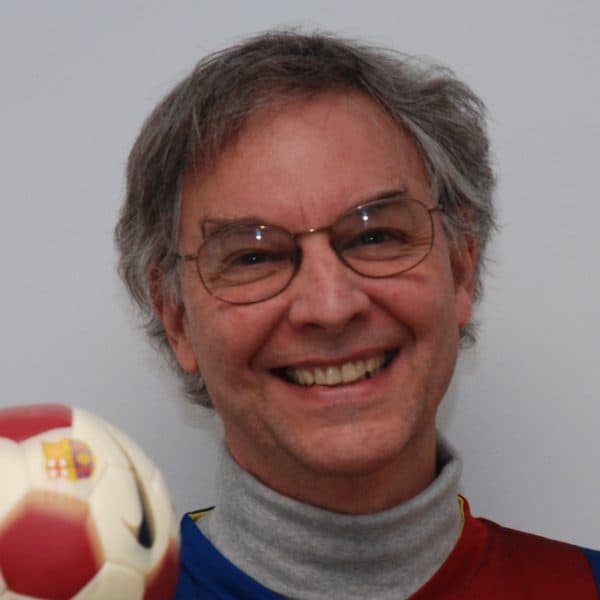 Bill Littlefield Host, Only A Game
Bill Littlefield was the host of Only A Game from 1993 until 2018.