Littlefield On The 0-16 Cleveland Browns — And A Parade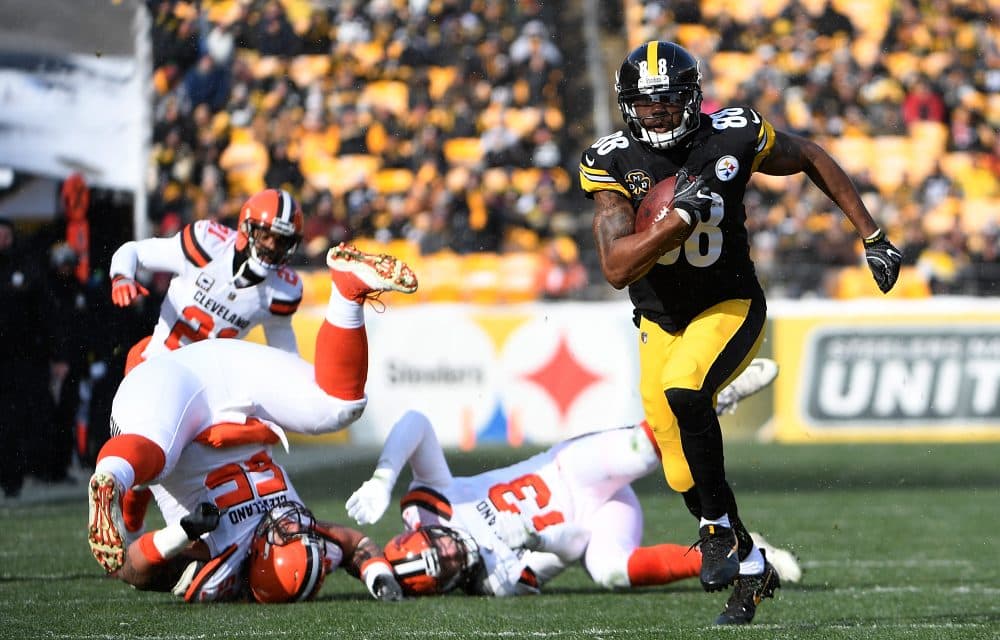 This article is more than 5 years old.
The Cleveland Browns didn't win any games this season.
That's part of the story.
Thousands of their fans will parade around FirstEnergy Stadium on Saturday to celebrate that. Or perhaps to acknowledge it. Or maybe in a communal attempt to exorcise the season entirely. Or in the hope that the football deities will look down on them and have pity. Or at least stifle their booming laughter behind their big, immortal hands.
I don't know why they're doing it. You'd have to ask the marching fans.
Some of them – those with especially twisted senses of humor – might say they are glad the Browns have finally gotten it not just wrong, but entirely wrong. Last season they botched the opportunity to be perfectly bad. They won a game. One. They finished the 2016 regular season 1-15.
This time around, they erased that blemish from their score sheet.
So there will be a parade, and attendance is free, which means neither the team nor the league has been involved in the preparations.
This year's Browns also established decisively and forever that the NFL preseason is meaningless as a predictor. They did that by winning all four of their preseason games…and then, as previously recounted, by losing the following 16.
Elsewhere this might be characterized as cruelty, because elsewhere a 4-0 preseason might have encouraged fans to anticipate great things.
Most fans of the Browns would probably bristle at the suggestion that they'd anticipate anything other than what has happened.
Once the regular season got underway, the Browns were like a dependably bad race horse. They lost in the mud, and when the track was fast, as well. Or as badly.
Still, the season was not without suspense. Sometimes the Browns lost by just 3 points, and sometimes they lost by 25. Sometimes they were ahead, but only for a while, and, of course, never at the end.
It's perhaps irresistible to suggest at this point that for the Cleveland Browns and their fans, it can't get worse. But from time to time, over the last half-dozen years or so, NFL owners and their Commissioner have suggested that the regular season should be expanded from sixteen to eighteen games.
So I guess it can.