Canadian Brings Curling Craze To Tampa
Resume
It is that time of year when a lot of people shoveling snow and skidding through stop signs are thinking, "Florida. Yeah, Florida."
They're thinking walks on the beach, right? And maybe spring training baseball. And some of the people who've already gone south are thinking not about baseball, but about curling, at least according to Bernie Skerkowski.
"Nobody's gonna admit that they watch curling," he says. "But I can guarantee you that when the Olympics are on and the curling comes on, everybody's sitting at home, and they're talking about it the next day."
Bernie Skerkowski is the founder of the Tampa Bay Curling Club. He moved to Florida on business 20-odd years ago from Canada.
"Curling was a big part of what I grew up with," Bernie says. "My father, my family, all were involved in the local curling rink. And so that's where I started, and curled all the way up through the junior program up there. So it just dropped off when I moved down to Florida."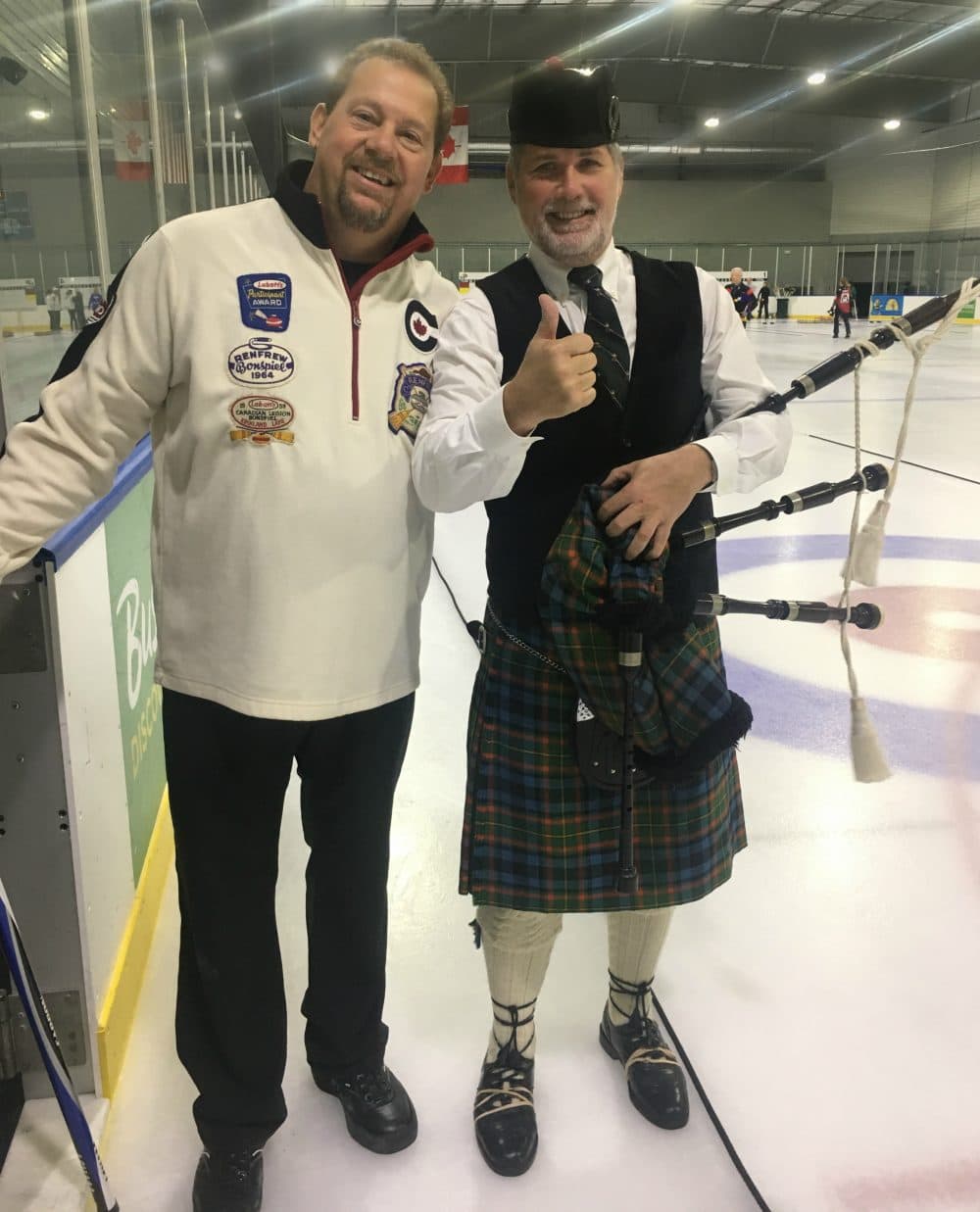 'Maybe We've Got Something Here'
The curling itself dropped off, but not the enthusiasm for a sport with universal appeal — at least according to Bernie.
"It's a sport that everybody and anybody can do," he says. "And you look at figure skating, or some of these other winter sports, I don't think any of us have a dream that we'd be able to do that. But anybody can curl. It's an equal and level playing field."
"I can guarantee you that when the Olympics are on and the curling comes on, everybody's sitting at home, and they're talking about it the next day."

Bernie Skerkowski
And a slippery one, and I'll get to that. But first things first, and the first thing Bernie had to do when he decided Tampa needed curling was find an icy venue. Turns out there were seven ice rinks in the Tampa Bay area. Last June, Bernie found one that was amenable to occasional modification for curling and he put out the call.
"We said, 'Well, let's have an interest meeting,' thinking we'd have 20 or 25 people," he says. "We had standing room only — over 100 people showed up to listen to us about curling. So that was sort of the trigger that says, 'Well, maybe we've got something here.' "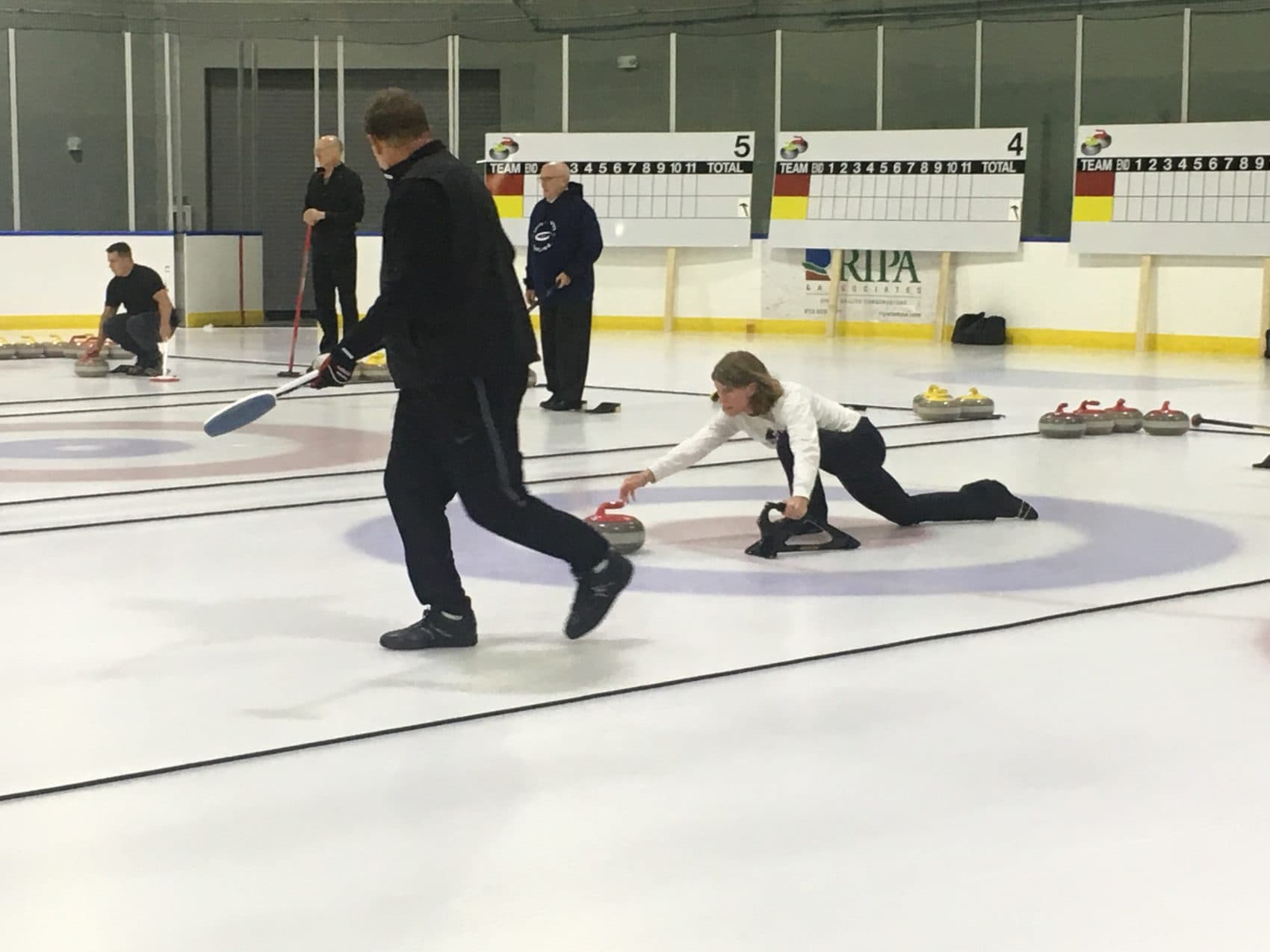 Bernie heard from people ranging in age from 15 to 80, and ranging in curling experience from none to some ... sort of.
"I remember one couple that said, 'Oh, yeah. I've curled before.' And they pushed off and slid, and then sat down in the middle of the rings. And, of course, that's not what we want to happen," Bernie says, laughing. "So, I went over and talked to them, and I said, 'Do you realize that you're just supposed to stand up?' They said, 'Oh, no. We've always just sat down and watched the rock go down the ice.' And I said, 'Well, let's try to change that.' "
The change wasn't easy. Curling ice is more slippery than the ice at your local hockey rink. It's covered with tiny, very slippery pebbles over which the stone can glide more easily.
"To even make it worse, we put an acrylic slider on our foot to be able to slide down," Bernie says. "So that fear of, 'Here's a rock. I'm gonna push off with this really slippery thing, and I have no idea what's going to happen.' "
Wait, wait — fear? There is an element of fear in curling? Well, OK. Maybe for a Florida native who's never seen — let alone walked on — ice. But surely not for somebody who knows what he's doing, somebody like Bernie, who grew up curling in Canada, and who may not have anticipated danger on the ice until the day his feet went out from under him while he was giving a lesson.
"I broke two ribs," Bernie says.
OK, so fear. Danger, even. And pain. And, for the record, Bernie didn't let two broken ribs interrupt the lesson — maybe because back in Canada, he also used to play hockey. His determination bred enthusiastic pupils, especially a couple of former novices named Scott and Annie.
"She curled in the championship game last season, and three hours later gave birth to their fourth child," Bernie says. "And that's how avid they are about curling. And they said, 'Look, we just got another curler for the Tampa Bay Curling Club in 15 years or so.' Every Saturday, they come out and, of course, little Evie, their daughter, is with them. And the baby is being watched by somebody as they go out and curl.
"There's no reason why we can't start incorporating the game and making it bigger and bigger. It's just, we haven't yet."

Bernie Skerkowski
'Everywhere I Go, I See Ice Surfaces'
Annie and Scott aren't alone in their devotion to the sport. Bernie's club includes a team calling itself "License to Curl." The members are determined to move on to competitions — or bonspiels — beyond Tampa, bonspiels in which they'd face serious international talent, though as far as Bernie's concerned, competition at any level isn't really the point.
"I should have never had the first season playing for a trophy," he says. "Because when we're worried about a few points here or there in a game to be able to determine who's gonna get this trophy (that, I mean, it might have cost a hundred dollars) — and, so, if I had to do it all over again, I'd probably eliminate the trophy."
Bernie sees the sport as recreational: a great opportunity to get a little exercise and socialize at the bar when the rocks have all found the house.
(That was a little curling talk there.)
Anyway, the determination of License to Curl notwithstanding, it may seem unlikely that Bernie's curlers will soon compete successfully against veteran rock-sliders from Canada, Scotland, Norway and various other places where the sport has history and tradition about which Tampa can only dream. But Bernie says participation in curling in the U.S. is bound to explode.
"USA Curling only has, like, 20,000 registered members, I believe, at last count," he says. "Think of a population the size we have, and we only have 20,000 registered curlers in the country. And everywhere I go, I see ice surfaces now. So there's no reason why we can't start incorporating this game and making it bigger and bigger. It's just ... we haven't yet."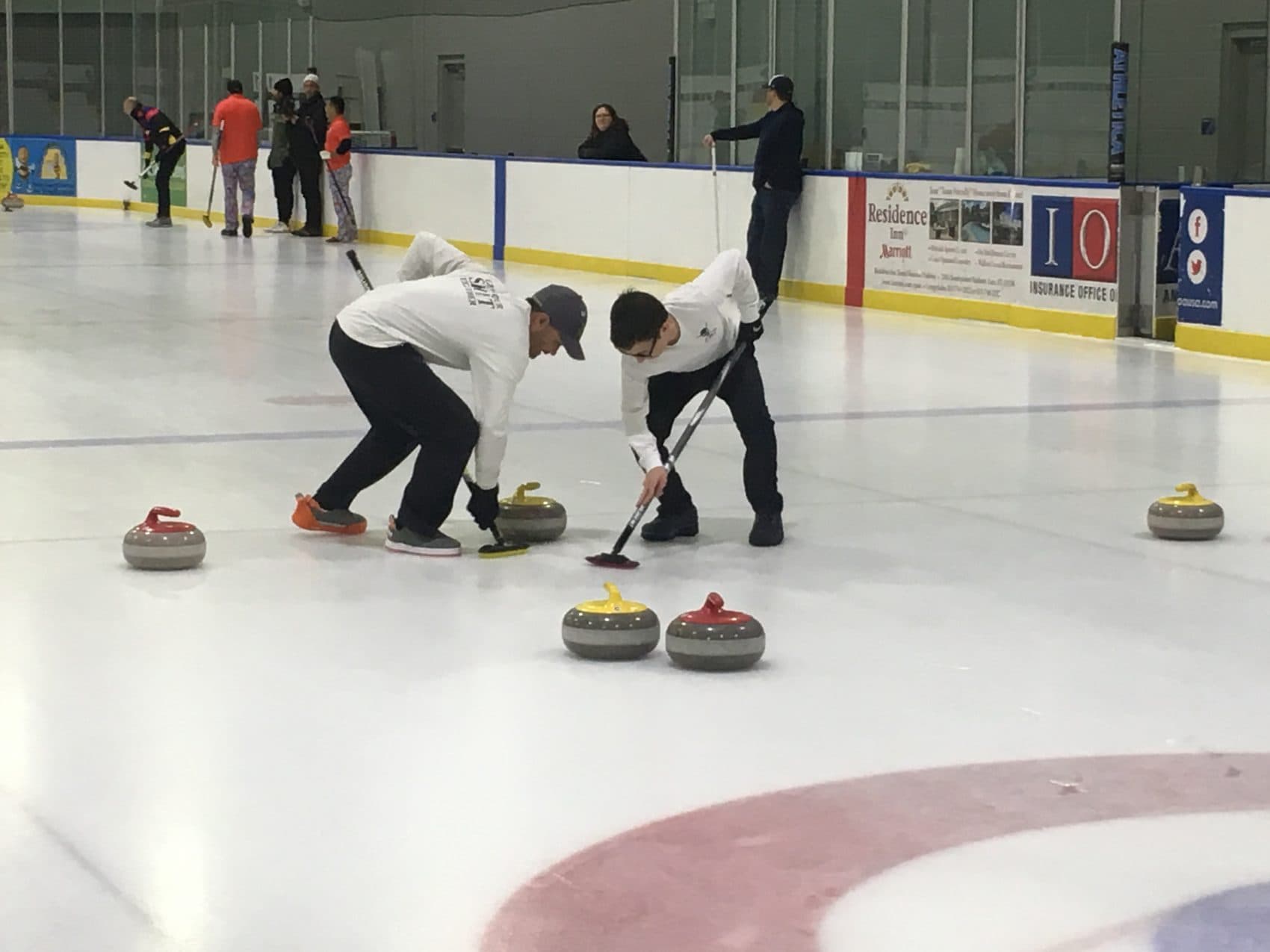 Bernie doesn't think the U.S. is necessarily likely to win a medal in South Korea. But he is certain the U.S. audience for curling will grow during the games, and he says the folks learning the sport from him are already good enough to dream, which is, perhaps, good enough for him.
We first learned about Bernie Skerkowski from The New York Times Magazine. Check out Kim Tingley's story "If Curling Can Make It In Tampa, It Can Make It Everywhere."
This segment aired on February 10, 2018.