Littlefield: By Not Sticking To Sports, U.S. Olympians Are Golden
Play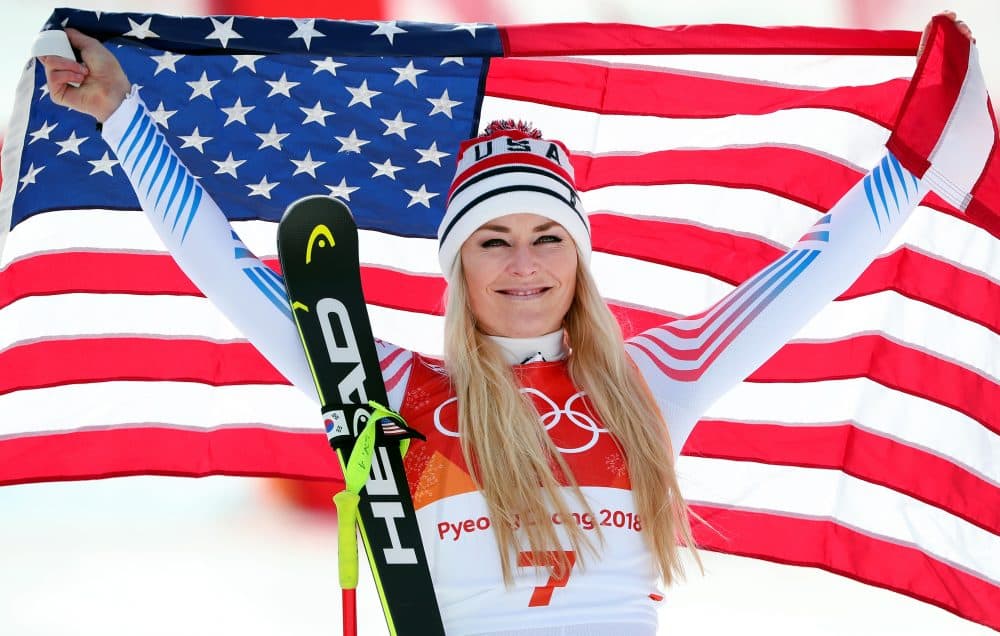 This article is more than 4 years old.
It's only February, but perhaps it's not too early to suggest that 2018 will be remembered at least in part for the athletes who've spoken their minds.
At the Olympics, Adam Rippon cheerfully embraced his identity as a gay man and won over lots of fans with his candor, his enthusiasm and — oh, yeah — his skating.
Gus Kenworthy, a slopestyle skier, was reluctant to acknowledge at the Sochi Games four years ago that he was gay. This time around he wasn't reluctant. He's said, over and over, that he's had a much better time at the current Games. He's also ended an Instagram post with, "Eat your heart out, Pence."
When interviewed in December, Lindsey Vonn said she would not accept an invitation to the Trump White House after the Games, thus adding her name to a growing list of Olympians and other athletes similarly inclined. Vonn said she was proud to represent the United States, but not the current president.
When she failed to medal in Super G, her detractors launched a blizzard of tweets and messages, the most polite of which was, "She deserved it." Some of the other messages led former soccer star and current commentator Julie Foudy to say she was, "sickened and disgusted," by what she'd read, and, "by the lack of humanity that engulfs our country."
"Sickened and disgusted," but perhaps not surprised.
That Adam Rippon, Gus Kenworthy, Lindsey Vonn and other Olympians have joined Colin Kaepernick, LeBron James and many other professional athletes in opposing the authors and representatives of policies that insult and threaten the people least able to defend themselves against the assaults is a welcome development.
In order to consider their expressions of outrage or dismay inappropriate, you'd have to be one of those people who think athletes should limit themselves to whatever it is they do so well on the field or the court or the slopes or the rink, in which case you perhaps also think children should shut up about guns.
A lot of athletes have been demonstrating for some time that they are concerned citizens. Those who have joined their ranks at the 2018 Olympic Games have done so not only with pride and courage, but with joy.