'The Great One' Gets Some Tips At The Hockey Hall Of Fame
02:43
Play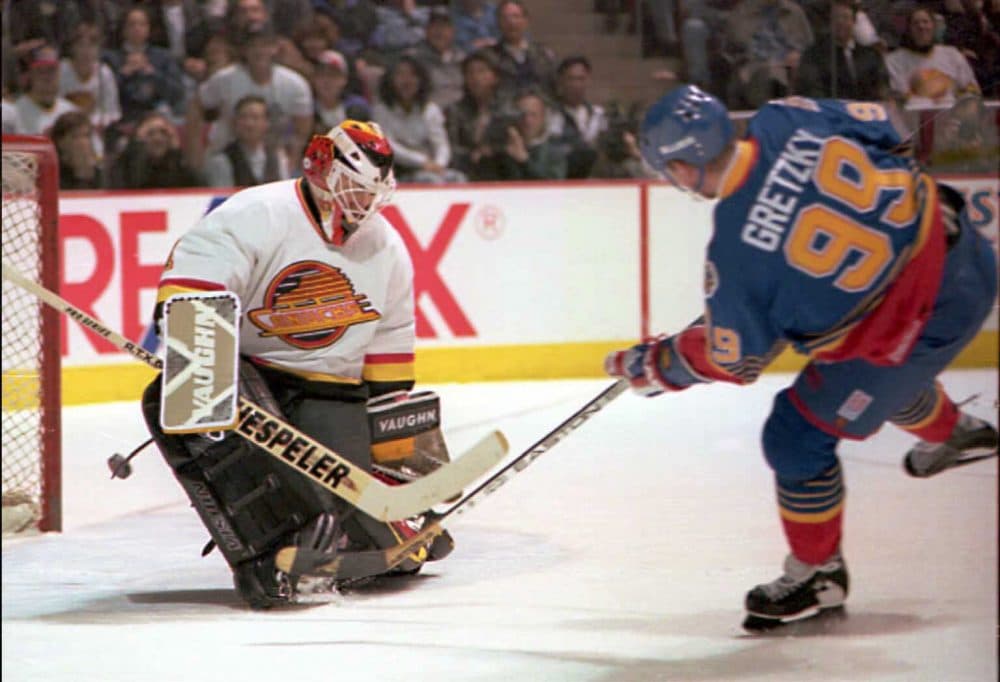 This article is more than 3 years old.
The Hockey Hall of Fame, like other sports halls of fame, is a glittering celebration of heroes and heroic acts within the game that hall commemorates.
Nobody's hockey achievements glitter more brightly than those of Wayne Gretzky, who retired in 1999 with a record 894 goals. He broke the previous record, held by Gordie Howe and long-considered unbreakable, back in 1994 with goal number 802.
After the goal, the game was temporarily suspended so the occasion could be celebrated by NHL Commissioner Gary Bettman, who wished Gretzky "nothing but a long, continuous career, and that you should play long enough to score another 802 goals."
One display in that glittering Hockey Hall includes 802 pucks, which is about right. Exactly right, in fact, in terms of the number with which Gretzky passed Howe.
You need to know about that display, because therein lies a tale of a visit to the Hall, told by Wayne Gretzky. He was speaking at a press conference in 2016.
"Couple years ago, I took my son, who was at the time 11 or 12," Gretzky recalls. "And I had a hat on. I just told him, 'Keep your head down.' We walked around for two hours."
Toward the end of that walk, Gretzky the younger and his record-breaking dad came upon an interactive display where visitors could shoot pucks at a cyber goalie. Few visitors can resist the challenge — or at least young Gretzky couldn't.
"So my son got out there, and he was four-for-five," Gretzky says. "And so he said, 'Dad, try it.' And I said, 'OK.' And I missed the first three shots I took."
Which seems impossible, but, OK, maybe The Great One was a little rusty.
"And the young man who was taking care of the line came up to me and said, 'Sir, if you move your hand down the stick a little further,' " Gretzky says, laughing. "And I lifted my hat up, and I said, 'Go get me one of those pucks. There's 802 in there.' And my son killed himself laughing, and I got out of there."
It's a better story than it would have been if Wayne Gretzky had stepped up to that display and calmly beaten his son's best effort by going five-for-five, isn't it? A more unlikely story, certainly, but a better one, right?
Sure it is.
This segment aired on March 10, 2018.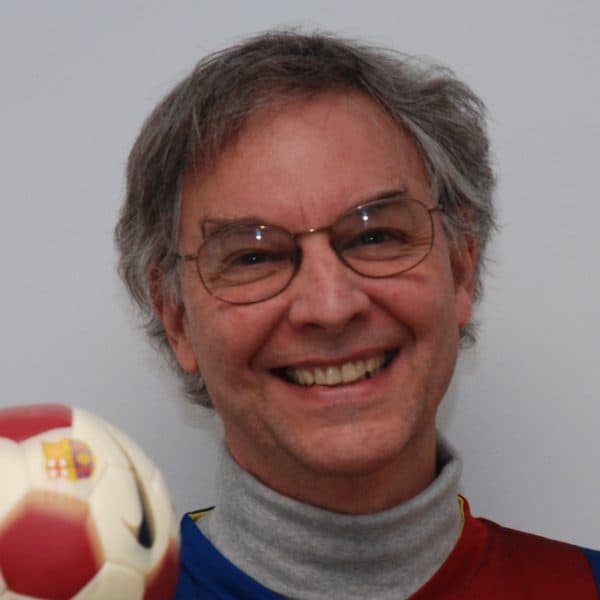 Bill Littlefield Host, Only A Game
Bill Littlefield was the host of Only A Game from 1993 until 2018.