Littlefield: This March Has Lived Up To The Madness
Play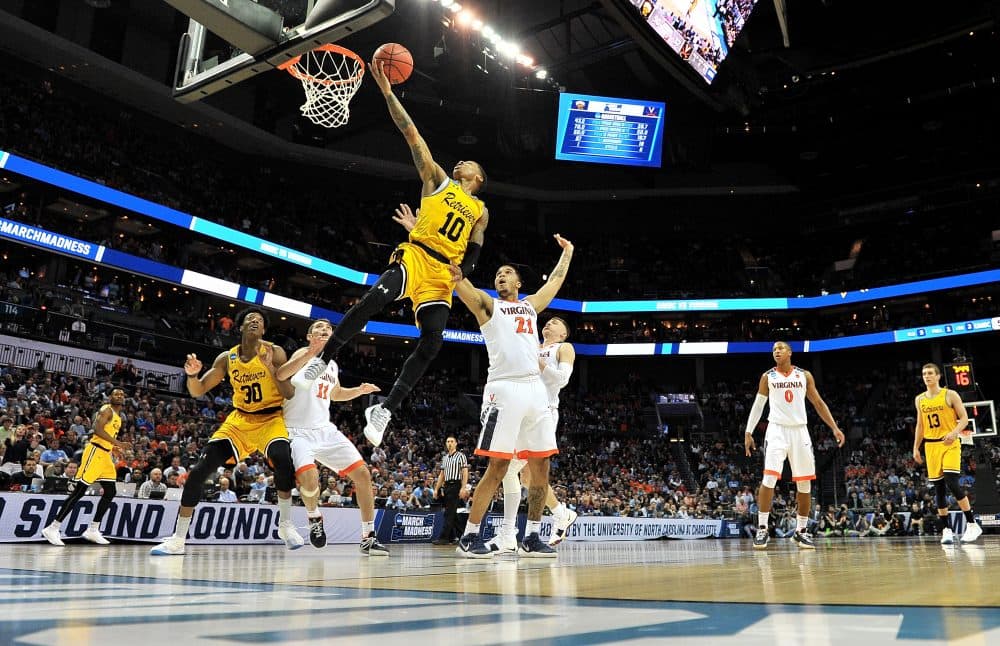 This article is more than 4 years old.
An underdog need not be toothless, nor need he be lucky.
An underdog surprised the not-so-mighty-now Kentucky.
A team can bring along a nun who's filled out her own bracket,
Loyola of Chicago does it and a mighty racket
Goes bouncing 'round the whole arena, growing as it goes,
It's madness, sure, but happy madness. Everybody knows
The tournaments are moneymakers, and I need not say
They are the very life blood of the NCAA,
A crew of hypocrites and clowns, but this is not the time
To think of what would tarnish — if we did — the quite sublime
And most exciting spectacle of game that follows game,
In which we can't be sure that it will all turn out the same
As all the experts said it would. They're lost now in the fog
Created in their logic by each mighty underdog.
Still, if you're craving certainty, there is a pick for you.
And I'm prepared to tell you what it is: Here's what you do,
As men play on, make sure your funds remain within your pocket,
Or leave them in a safe somewhere and then be sure you lock it,
Remove that money when the women play for all the beans,
And bet it on Connecticut, and watch as fortune leans
Your way, and makes more comfortable your daily, numbing slog.
For this year UConn will not fall to any underdog.
This segment aired on March 24, 2018.