Forgotten NBA History, Soccer In A Divided Town, Goalie Turned Firefighter
48:09
Play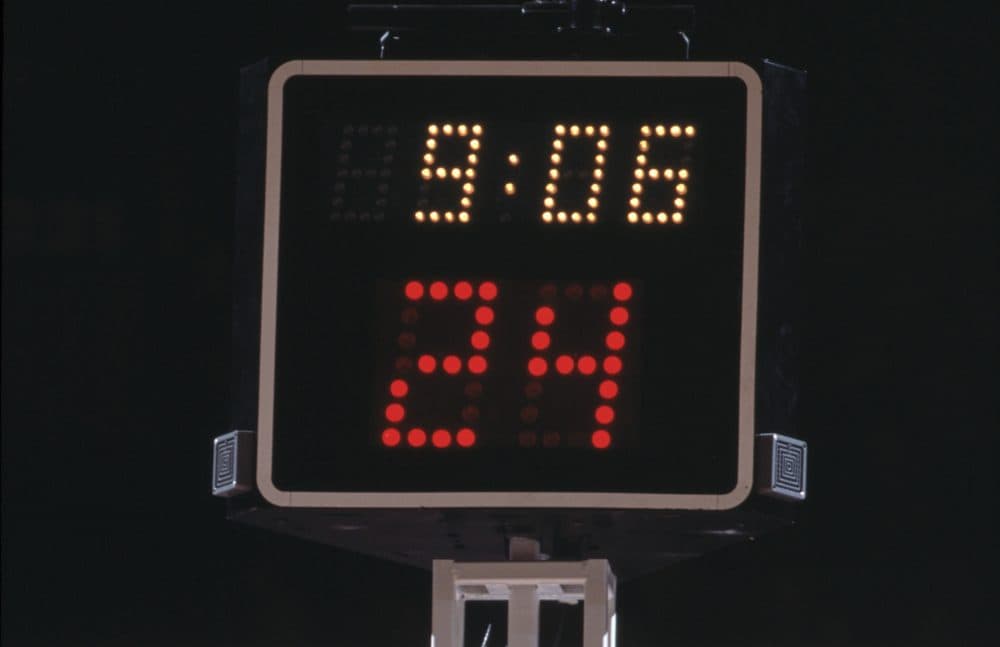 This article is more than 3 years old.
There's the story that's been told about the invention of basketball's shot clock. And then there's the true story. This week on Only A Game, an update on the tale of Leo Ferris, the NBA co-founder history almost forgot. Plus, a story about high school soccer in Lewiston, Maine, after the arrival of thousands of Somali refugees. And, a former professional women's soccer goalie who found a second career off the pitch as a firefighter. Join us!
Subscribe to the Only A Game podcast on Apple Podcasts, NPR One or Stitcher.
---
NBA's Forgotten Co-Founder And The Shot Clock's True Origin Story
Leo Ferris helped found the NBA and was the co-creator of the 24-second shot clock. But after he left the game in 1954, his contributions were largely forgotten. Now his family is fighting to get him into the Hall of Fame.
3 Stories: Super-Stadiums, MLB Scheduling Issues, Shohei Ohtani
Rachel Bachman of the Wall Street Journal and Craig Calcaterra of NBC Sports join Bill Littlefield.
A Story Of A Divided Maine Town, Somali Refugees And High School Soccer
In 2015, the Lewiston High School boys' soccer team helped bring a divided town together.
Charlie Pierce: The Week In Sports
Bill and Charlie discuss some of the verbal restrictions at this year's Masters tournament. Also, a women's basketball Final Four for all time. And some fishy fan mail at the NHL office from a Nashville Predators supporter.
From Saving Shots To Saving Lives: Former Goalie Erin Regan Turns To Firefighting
When you're thrust out of your sport in your prime, what do you do?
This program aired on April 7, 2018.