Hoops Coach Makes Amends, Don Cherry's Championship, NYMA Baseball
48:16
Play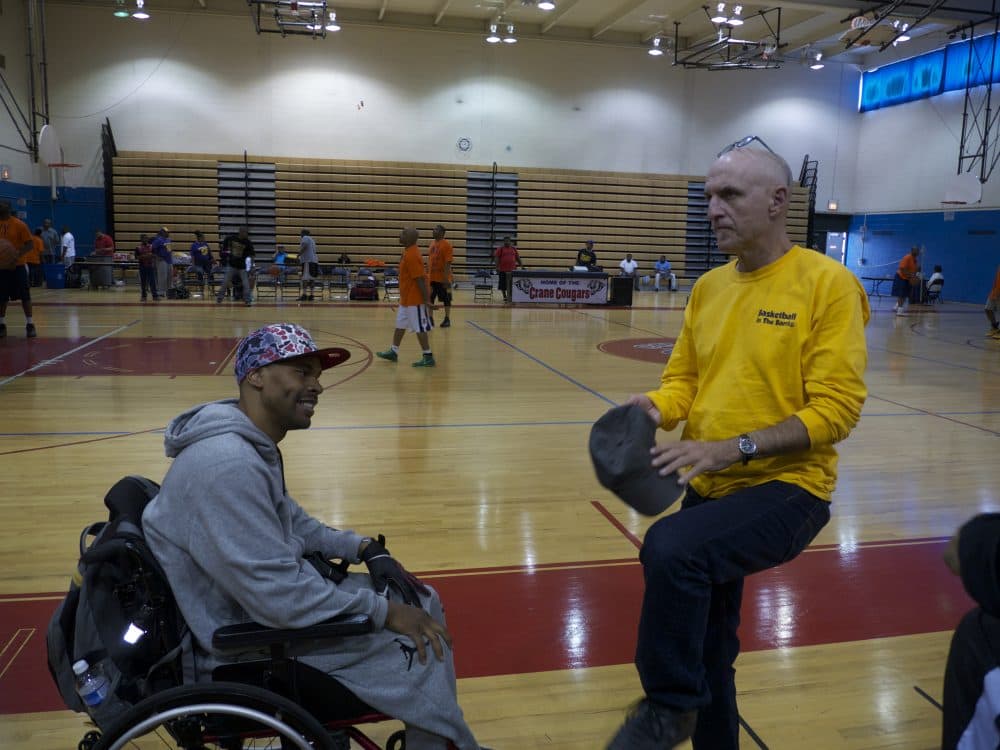 This article is more than 2 years old.
Former college basketball coach Rus Bradburd believed he'd wronged one of his recruits. This week on Only A Game, the story of Bradburd's efforts to re-connect with his former player in a time of great need. Also, Don Cherry never coached a team to a championship — at least, that's what most people think. And a tale of batting practice that almost went horribly wrong. Join us!
Subscribe to the Only A Game podcast on Apple Podcasts, NPR One or Stitcher.
---
20 Years Later, Former College Basketball Coach Makes Amends
When Shawn Harrington was shot and paralyzed in a case of mistaken identity, his former college coach became his "biggest advocate."
3 Stories: Doping In Kenya, Hockey Broadcasters, NFL Cheerleaders
Sportswriter and editor Patrick Hruby and WBUR's Shira Springer join Bill Littlefield.
Don Cherry's Little-Known Coaching Championship
The knock on Don Cherry is that he never coached a team to a championship. But in 1972, he did coach a team to championship. It was Pittsford High School. Only A Game has the story of that season.
Charlie Pierce: The Week In Sports
Bill Littlefield and Only A Game analyst Charlie Pierce discuss LeBron James' epic performances against Toronto — and more.
The Bull And The Matador: Playing Baseball With Donald Trump
More than 50 years ago, a future writer and a future president played baseball together at the New York Military Academy.
This program aired on May 5, 2018.