3 Stories: NFL Anthem Policy, Danica Patrick, Sports Gambling 'Integrity Fees'
09:19
Play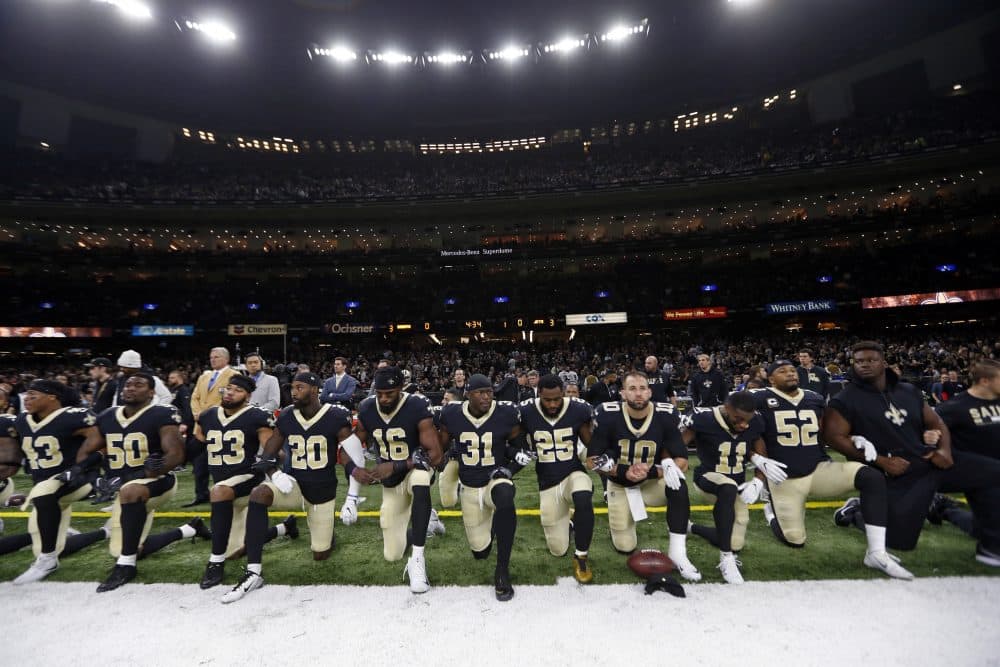 This article is more than 2 years old.
NFL owners have approved a policy that will require players on the field to stand during the playing of the national anthem. Players can choose to stay in the locker room for the playing of the anthem, but those on the field must "stand and show appropriate respect for the flag and the anthem." Bill Littlefield says the policy "feels like one more step in the imposition of so-called 'patriotism' and the infringement of the rights of free speech and protest."
Also, Sunday's Indianapolis 500 will be driver Danica Patrick's last race. What has her career meant for women in the world of racing and NASCAR? Lindsay Gibbs takes a look back.
And, after the Supreme Court struck down a federal law prohibiting sports gambling, some pro sports leagues are ramping up efforts to ensure they get a slice of the forthcoming action. Enter: the "integrity fee." Don Van Natta Jr. explains why we have a new candidate for the Euphemism Hall of Fame.
More Stories You Should Know 
This segment aired on May 26, 2018.