Chinese Player-Translator, Jesse Eisenberg, World Cup Woes
48:21
Play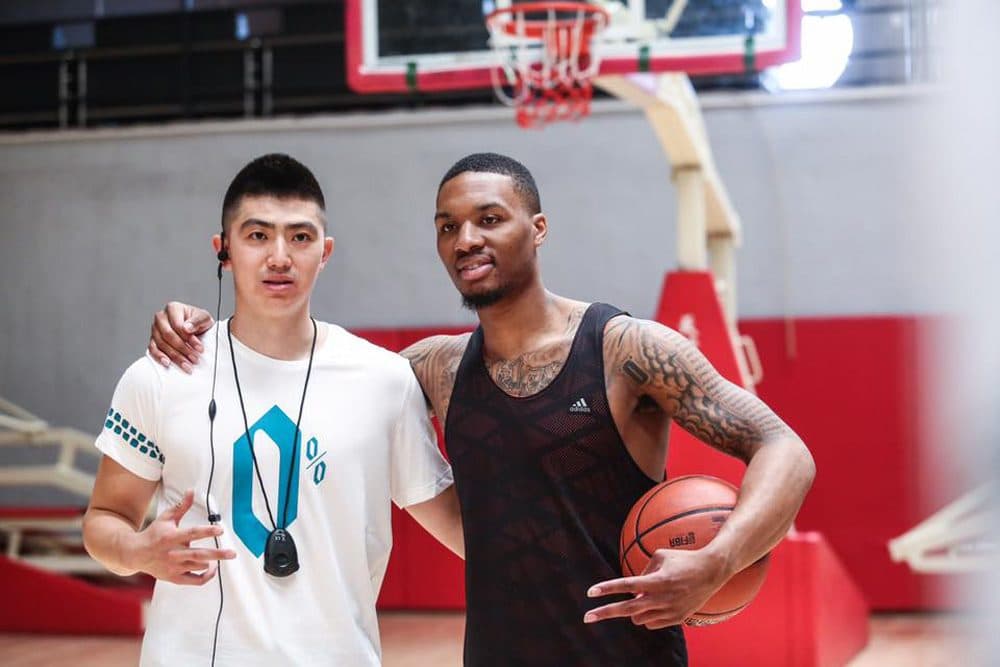 Saiyuan Bian, a basketball player from China, has had dreams of playing pro basketball since he was a child. This week on Only A Game, Bian's journey to the pros as a player-translator. Also, actor Jesse Eisenberg reveals the true cause behind the Phoenix Suns' 1993 NBA Finals collapse. And, reflections on U.S. Soccer's elimination from the 2018 World Cup with former coach Bruce Arena. Join us!
Subscribe to the Only A Game podcast on Apple Podcasts, NPR One or Stitcher.
---
25 Years Later, Jesse Eisenberg Shoulders Blame For Suns' NBA Finals Loss
In 1993, many expected the Phoenix Suns to dethrone the Chicago Bulls and win the franchise's first NBA title. Actor Jesse Eisenberg believes he knows why the Suns lost.
Former U.S. Coach Bruce Arena: What Went Wrong In 2018 World Cup Run-Up
The U.S. failed to qualify for the 2018 World Cup. How did that happen? Former head coach Bruce Arena joins Bill Littlefield.
3 Stories: Rays Pitching, World Cup Fandom, NFLPA Resignation
NBC Sports' Craig Calcaterra and Julie DiCaro of Chicago's 670 The Score join Bill Littlefield.
Charlie Pierce: The Week In Sports
Bill Littlefield and Only A Game analyst Charlie Pierce discuss the the Washington Capitals' first-ever title. Also, remembering Dwight Clark of "The Catch" fame. And, why did some marathoners in Japan recently wear bells?
From China To The U.S. And Back: A Basketball Player-Translator's Journey To The Pros
From an early age, Saiyuan Bian had dreams of making it as a pro basketball player. But before he could do that, he had to take another job — as a translator.
This program aired on June 9, 2018.