Littlefield: A Baseball Rivalry At Its Ripest
Play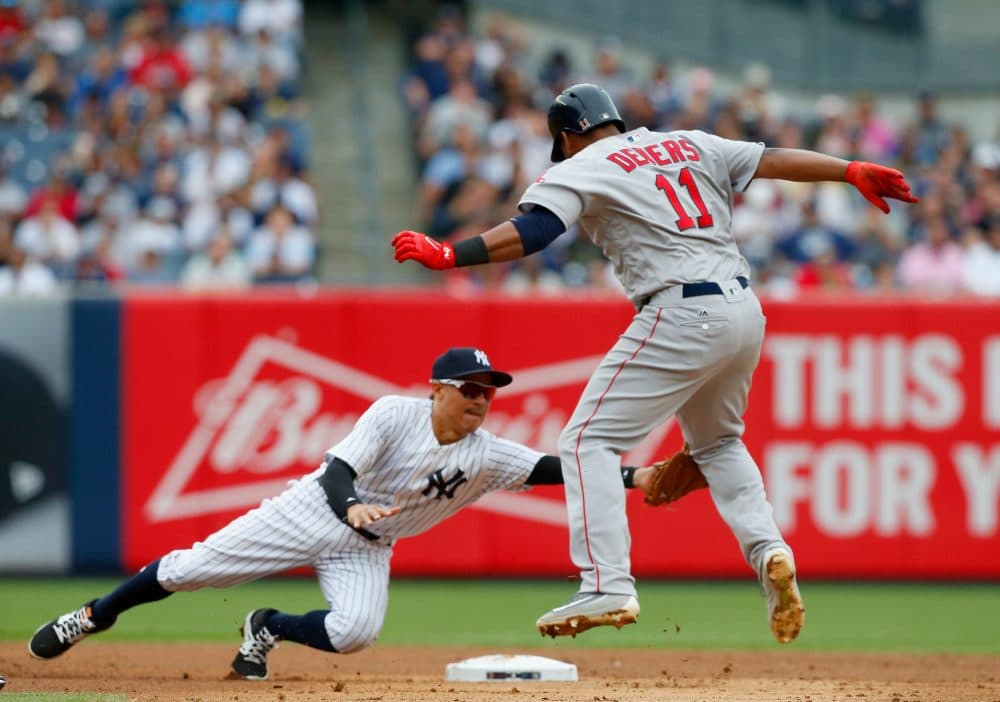 This article is more than 4 years old.
Sing a song of rivalry, a loud triumphant song
Of one that's waxed as well as waned for Wade Boggs knows how long.
Sing a song of hitters like DiMaggio and Ruth,
And Williams, Doer and Pesky, though I 'spose it is the truth
That "rivalry's" misleading, a somewhat dishonest tale
Because the hammer long had no real rival in the nail.
Still, it is Yankees–Red Sox, and that often seems to matter,
Though players change their uniforms and owners all get fatter
On TV money, subsidies and each eight-dollar beer
And 40 bucks to park the car, should you wish to be near
Enough to walk the distance to the place where you can dream
Of when you didn't need 10 bucks to purchase an ice cream.
But I digress. This weekend in the Bronx there will transpire
Another Red Sox–Yankees series. I would be a liar
Were I to say the confrontation shouldn't light a fire
Beneath those in both cities who make up the yowling choir
Of fans. For just a quick look at the standings will reveal
The two teams are the class of the division. If you feel
That Tampa or Toronto or the Orioles can play
As well as those two teams on the top have managed, night and day,
Then you're not only dreaming, you're hallucinating, too,
And were I to most humbly offer some advice to you,
I'd say you should get lots of rest and cut down on the drink,
And if that doesn't work, you should perhaps engage a shrink …
For what a hot dog and a Coke and parking run these days
You likely can engage the best psychiatrist. The ways
The Red Sox and the Yankees have completely lapped the field
My goodness! They cannot be counted, can they? Will they yield
To Tampa or Toronto or the Orioles? No way.
And so this weekend's games will help determine not who'll play
Fall baseball when it counts, but they may help to indicate
Which team is hot and which is not, and whether both are great.
Will I be watching? Well, perhaps, although my guess is, "No."
The World Cup, played in Russia, still has lots of games to go.