3 Stories: Football's 'Psychosocial' Benefits, G League Offer, NFL Celebrations
10:35
Play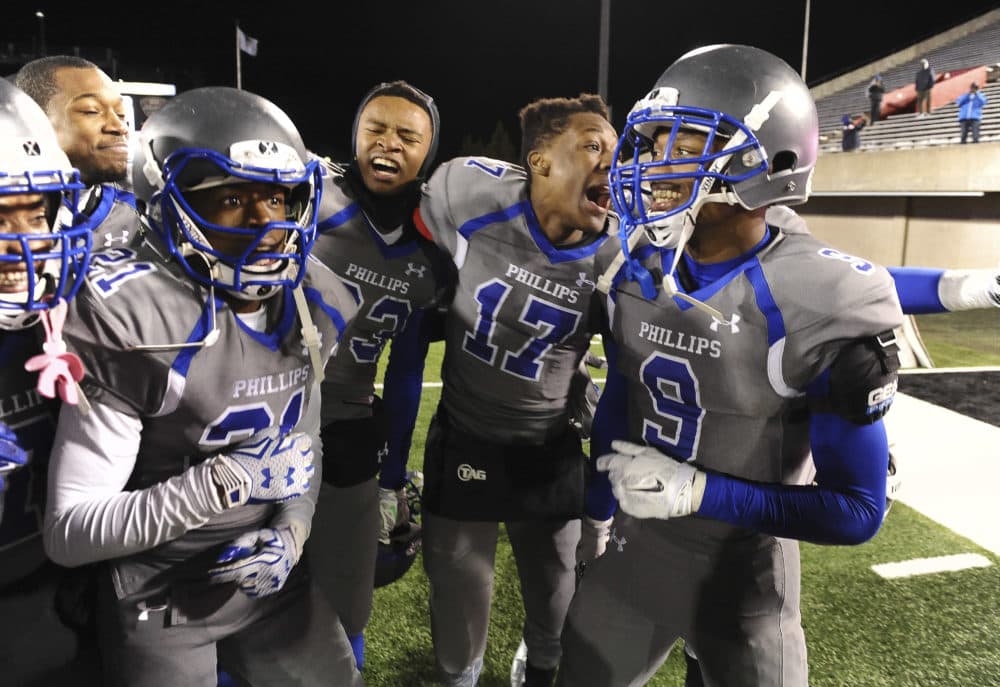 This article is more than 2 years old.
A recent study says that, among the 10 most popular boys' high school sports, football ranks lowest in net health benefits, but second in "psychosocial benefits." Only A Game's Karen Given says this sums up the problem with youth football.
Plus, the NBA G League will offer $125,000 contracts to draft-ineligible 18-year-olds, presenting an alternative to playing a year in college. The Athletic's Michael Lee applauds the G League, but he believes the core issue — that the NCAA prevents players from profiting off of their own abilities — remains intact.
And the 2018 NFL season has not disappointed in the celebration department. The Boston Globe's Nora Princiotti has been paying attention — and she shares her system for evaluating celebrations.
More Stories You Should Know
This segment aired on October 20, 2018.