Exonerated Golf Course Artist, UNC Stadium, Accidental Veteran
48:51
Play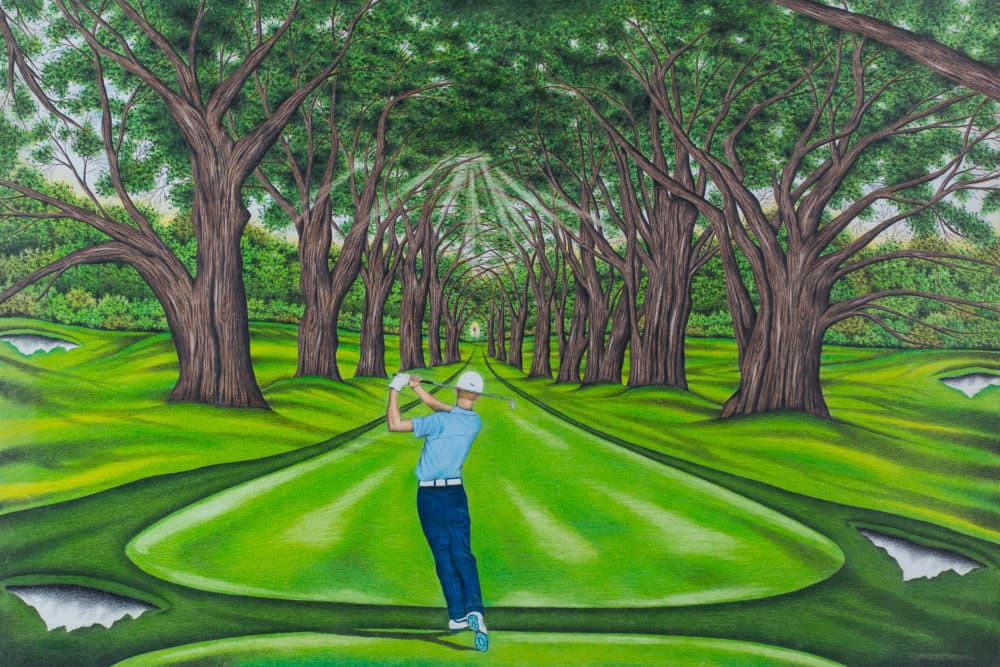 This article is more than 2 years old.
Valentino Dixon spent 27 years in prison for a murder he didn't commit. While incarcerated, he started drawing golf courses. This week on Only A Game, how Dixon's artwork led to his recent exoneration. Also the connection between UNC's football stadium and the 1898 Wilmington Massacre. And Bill Brannon's accidental journey from the baseball field to the battlefield. Join us!
Subscribe to the Only A Game podcast on Apple Podcasts, NPR One or Stitcher.
---
Golf Artist Valentino Dixon Draws Himself Out Of Prison
Valentino Dixon served 27 years in prison for a crime he didn't commit. His drawings of golf courses helped free him.
3 Stories: USA Gymnastics, Bill James, NBA All-Star Draft
Lindsay Gibbs of ThinkProgress and Only A Game's Karen Given join Craig Calcaterra.
UNC Stadium Honoree Was Captain In Wilmington Massacre
Until last month, UNC's football stadium was named for a man who participated in the violent overthrow of the Wilmington, North Carolina government in 1898.
Charlie Pierce: The Week In Sports
The NFL Rules midseason data are in. Craig Calcaterra and Only A Game analyst Charlie Pierce discuss whether the Helmet Rule has worked. Also, Bryce Harper's epic, $300-million snub. And, what seven members of the Ottawa Senators really think about their assistant coach.
How One Vet Signed Up For Baseball ... And Ended Up In Korea
Bill Brannon never expected his love of baseball would lead to him getting shot in the leg. But that's just what happened.
This program aired on November 10, 2018.