Tutsi Goalie And The Rwandan Genocide, Satchel Paige And The Religious Cult, Bat Flips
49:06
Play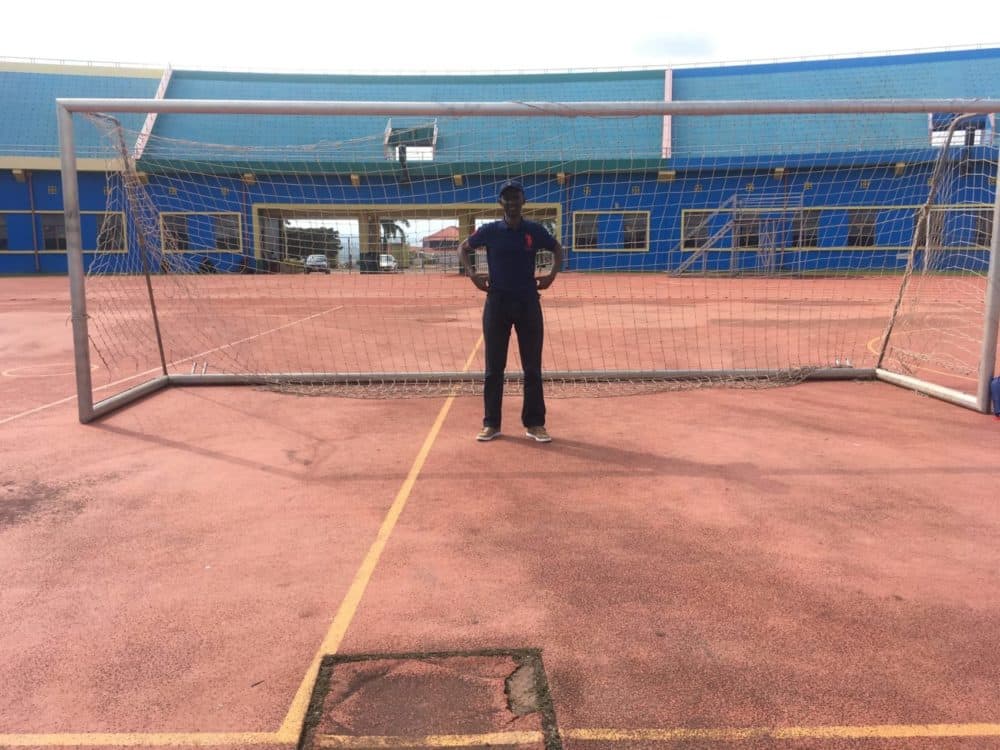 Twenty-five years ago, Eric Murangwa played in goal for Rwanda's top soccer club. He was 19 years old and one of the country's most beloved players. He was also a Tutsi. This week on Only A Game, Murangwa shares the story of how soccer helped save him from the Rwandan genocide. Also, a baseball fan investigates the day his father donned a House of David jersey and caught for the great Satchel Paige. And to flip or not to flip? The "controversy" surrounding bat flips. Join us!
Subscribe to the Only A Game podcast on Apple Podcasts, NPR One or Stitcher.

---
How A Tutsi Soccer Goalie Survived During The Rwandan Genocide
Eric Murangwa was one of just three Tutsi players on Rwanda's Rayon Sports soccer club when the Hutu-led Rwandan genocide began.
3 Stories: Bat Flips, WNBA Injuries, MLS Changes
Julie DiCaro, sportswriter and host at Chicago's 670 The Score, and Amira Rose Davis, Penn State professor and co-host of the Burn It All Down podcast, join Jason Gay.
Charlie Pierce: The Week In Sports
Jason Gay and Only A Game analyst Charlie Pierce discuss Tiger's Masters win, Tampa Bay's Stanley Cup playoff collapse, and Rob Gronkowski's Lombardi Trophy bunt.
Satchel Paige, The House Of David, And A Decades-Old Mystery
How did an amateur ballplayer end up subbing for a team from a religious cult and catching a game for Satchel Paige?
This program aired on April 20, 2019.