3 Stories: College Scandals, Pregnancy And Sports, 'Game Of Thrones'
11:28
Play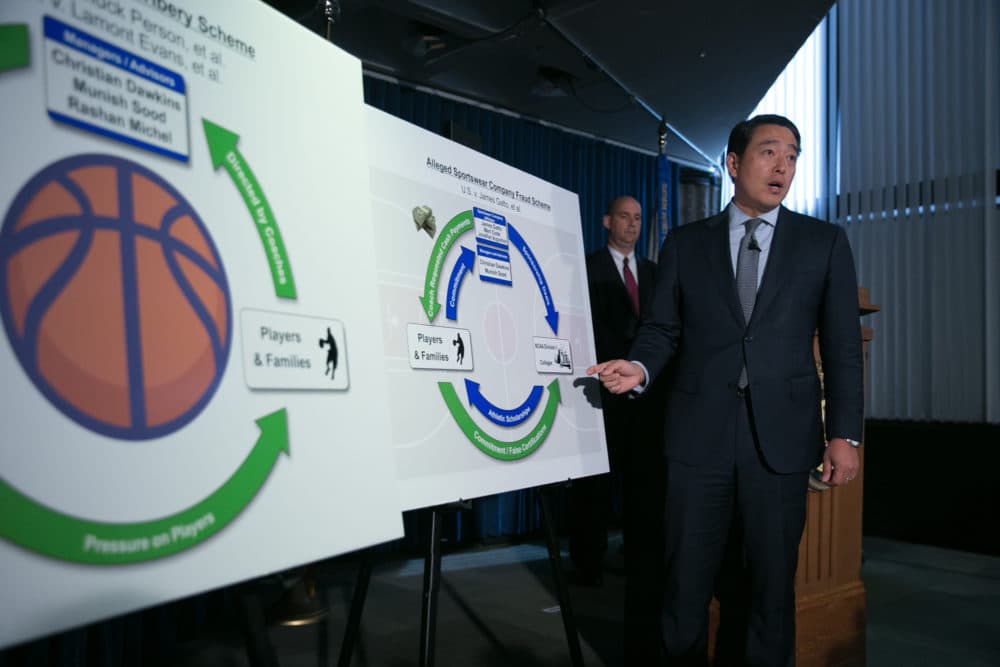 Universities have been trying to portray themselves as victims in the college basketball recruiting scandal. But J.A. Adande believes the real victims could be the assistant coaches who are being prosecuted.
Plus, world-class athletes including Natasha Hastings and Allyson Felix have recently spoken out about losing sponsorship money because of their decisions to become mothers. Lonnae O'Neal of ESPN's the Undefeated shares her thoughts.
And, while the subject matter of "Game of Thrones" and professional sports seldom intersect, fans' responses to the show suggest they're more similar than they might seem. The Ringer's Claire McNear explains.
More Stories You Should Know
This segment aired on May 25, 2019.