3 Stories: Astros Scandal, 'The Superstar Fallacy,' NWSL Championship
09:25
Play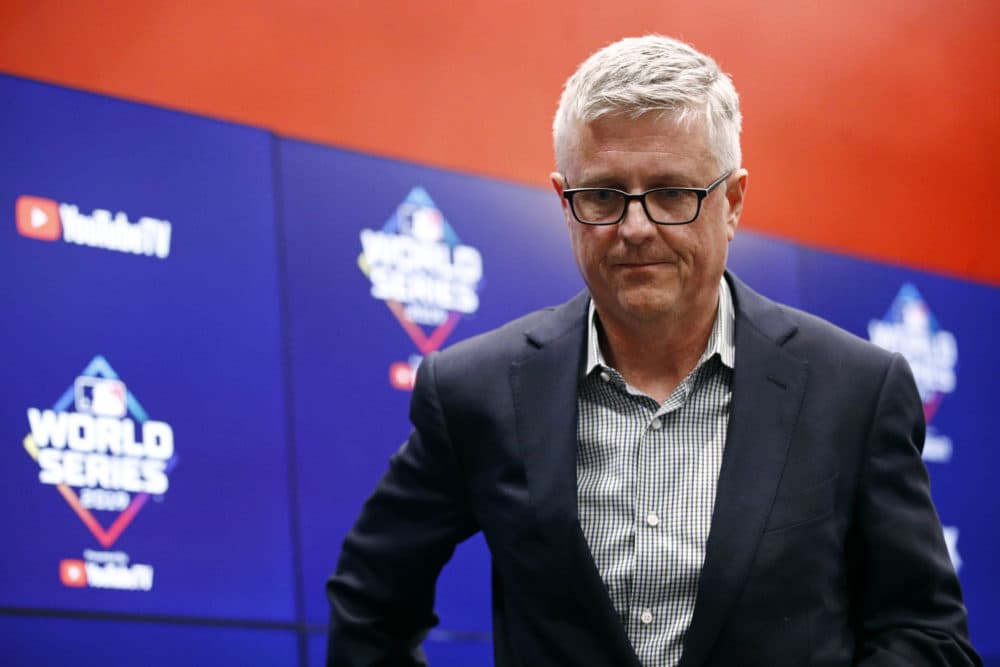 This article is more than 2 years old.
Houston Astros assistant GM Brandon Taubman was fired Thursday after repeatedly shouting at three female reporters: "Thank god we got Osuna. I'm so f---ing glad we got Osuna." The Astros signed pitcher Roberto Osuna after he'd been suspended for 75 games for violating MLB's domestic abuse policy. Only A Game's Karen Given thinks the Houston front office has handled the situation about as poorly as it possibly could have.
Also, New York Magazine contributing editor Will Leitch shares his frustration with baseball fans' odd obsession with "hustle." Leitch theorizes that fans love to blame teams' best players for losses — which he calls "The Superstar Fallacy."
And just a few months after the conclusion of the 2019 Women's World Cup, the NWSL Championship takes place this weekend. Lindsay Gibbs, sports writer and co-host of the "Burn It All Down" podcast, reflects on the league's growth and discusses what lies ahead.
More Stories You Should Know
This segment aired on October 26, 2019.