Double Play: In The Early Days Of ESPN, A Sports Junkie Gets Hooked
Play
This article is more than 3 years old.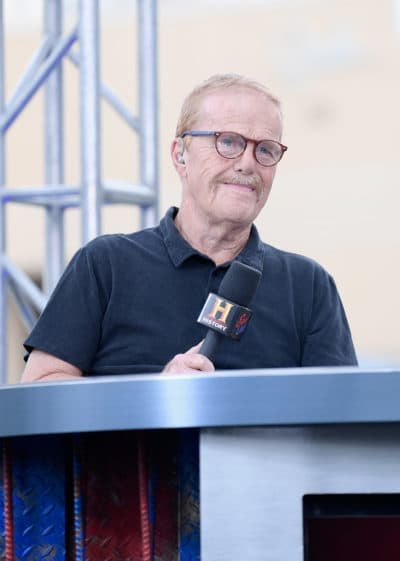 When ESPN first went on the air on Sept. 7, 1979, the new cable channel wasn't available everywhere ... yet. So when then-Boston Globe sports columnist Leigh Montville finally got his chance to watch ESPN while in Florida, he found himself enthralled.
"People in Boston would kill to be 20 feet outside my motel room door, sitting at the pool on a workday Wednesday afternoon with a piña colada and a smile in the 80-degree sunshine," Montville wrote in his April 3, 1981 column, "The Tube That Won't Let You Up." "I was watching Leroy and Potsdam on my glow-in-the-dark little television, located two feet from the flyswatter and the Gideon Bible.
"Help me, Father, for I have sinned. I was hooked on ESPN."
To hear our radio re-imagining of Leigh Montville's April 3, 1981 column "The Tube That Won't Let You Up," click the play button next to the headline at the top of the page. The column is featured in "The Great American Sports Page" edited by John Schulian. Thanks to our actors Gordon Ellis, Kelvin Brooks, Sara Rose Brenner, Matt Lisset and Dave Fanuef.
Looking for more from our "Double Play" radio theater series? Find more stories here.
This segment aired on November 2, 2019.