Net neutrality and a fork in the road for the Internet. We'll look at what the Internet is really going to be.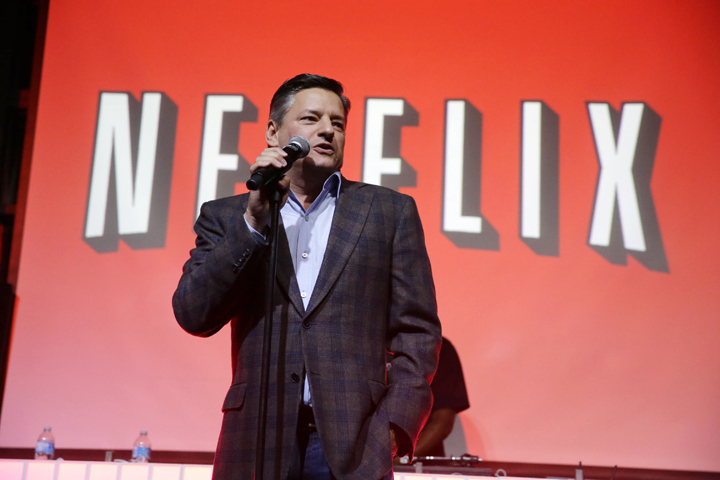 One week ago today came a court ruling in Washington that could change almost everything about the Internet. At least, everything important to a lot of people. A Federal appeals court struck down the F.C.C.'s requirement of "net neutrality." Internet service providers — big phone and cable companies — had been required to treat everything equal on the web. Now they're not. They can package and tier and privilege and block and charge for web content like cable TV charges for HBO. That is still sinking in. This hour On Point: what the Internet is going to be, and the fate of net neutrality.
-- Tom Ashbrook
Guests
Brian Fung, technology policy reporter for The Washington Post. (@b_fung)
John Bergmayer, senior staff attorney at Public Knowledge, a not-for-profit public interest group. (@bergmayer)
Randolph May, President of the Free State Foundation. (@fsfthinktank)
Jennifer Rexford, professor of computer science at Princeton University. Serves on the Federal Communications Commission's Open Internet Advisory Committee. (@jrexnet)
From Tom's Reading List
Washington Post: 11 questions you were too afraid to ask about net neutrality — "Running a network is expensive. Some believe that if you use more data, you should pay for it — in the same way that your utility company charges you for using more water or more electricity. And companies that operate the networks are always looking for new ways to bring in revenue so that they can make more upgrades — or, if you're a cynic, so that they can line their pockets."
Los Angeles Times:  'Net neutrality' ruling could be costly for consumers, advocates say --"The agency will consider appealing the decision or taking other options, FCC chairman Tom Wheeler said, 'to ensure that these networks on which the Internet depends continue to provide a free and open platform for innovation and expression and operate in the interest of all Americans.' In the short term, the ruling left big telecom companies, small businesses, government agencies and consumers scrambling to understand its effect and making their cases about how they believe the FCC should proceed."
The Atlantic: No, Netflix Is Not Doomed By the Net Neutrality Decision — "There is an even easier solution for net-neutrality fans. The FCC could decide it has the political cover and popular support to declare broadband providers utilities, like landline phones or roads. This would make Internet providers subject to so-called 'common carrier' rules, which would keep them from discriminating against certain services, such as Netflix."
This program aired on January 21, 2014.